Archbishop MacDonald Basketball Champs for CMMB CHAMPS
April 26, 2017 •
New York, Peru
UPDATE
by Pierra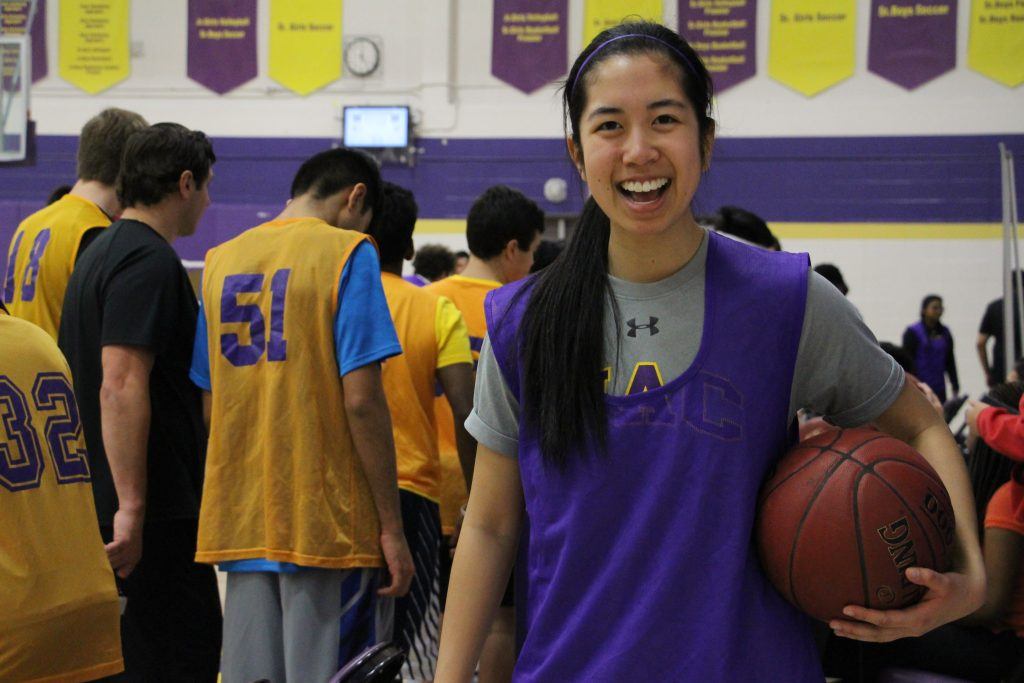 The basketball marathon was a huge success!
Tons of students and teachers came out to play in our annual basketball marathon – Hoops for Hope – and even more joined to watch the games and to support the players.
With the help of over 100 students from Archbishop MacDonald high school, we were able to raise over $9000! 
Two of the clubs at Archbishop MacDonald High School, the Social Justice Club and International-Mindedness Club will divide the donation and give the proceeds to organizations the selected to support!
We, the International Mindedness Club selected CMMB!
A sincere thank you to everyone who put in the effort to raise money for such an amazing organization. The tremendous amount of school spirit displayed in this event made it worthwhile.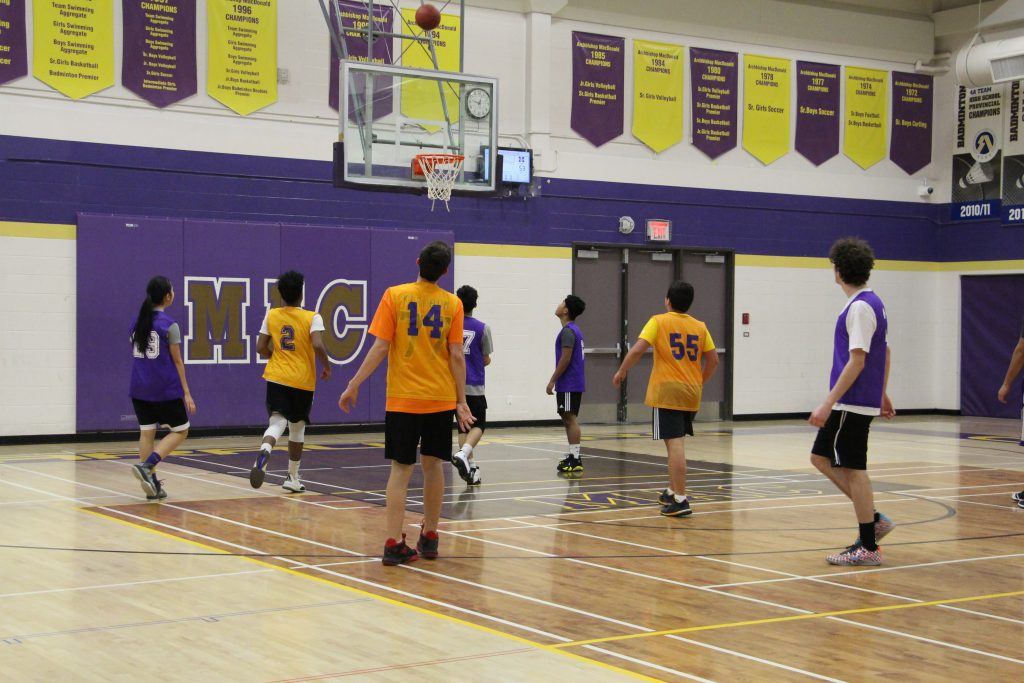 Original Post:
A group of students from Archbishop MacDonald High School in Alberta, Canada is taking action. As members of  the high school's International Mindedness Club, the students share a collective mission to make a difference in the world – in whatever way they can. And they are tenacious.
The most difficult thing is the decision to act, the rest is merely tenacity. – Amelia Earhart
This year the student-led group decided to partner with CMMB!
On Friday, April 28th, Archbishop MacDonald High School expects to host more than 100 students who will tie up their sneakers and take to the court to play twelve hours of basketball (in shifts of course!). Read the letter the International Mindedness Club shared with us in anticipation of their big day.
Do all the good you can. By all the means you can. In all the ways you can. In all the places you can. At all the times you can. To all the people you can. As long as ever you can. – John Wesley
The International  Mindedness Club (IM Club), is a club chiefly led by the students of Archbishop MacDonald, a high school located in Edmonton, Alberta in Canada.
The IM Club has two objectives:
To actively support a selected international charity throughout the year with student-led fundraisers, and
To spread awareness to fellow students of ongoing global issues and identifying what can be done to offer assistance.
In previous years, we have supported other international charities, including Free the Children and Hope for Malawi. This year, the IM Club voted to support CMMB.
Being from a Catholic high school, we believe that it is important for us to support organizations whose mission is based on the fundamental beliefs and values of our faith.
Showing compassion, love and selflessness are some of the most important attributes that are taught in our spirituality. Many of us were drawn to CMMB's unique mission to provide sustainable, quality health solutions to women, children, and their communities.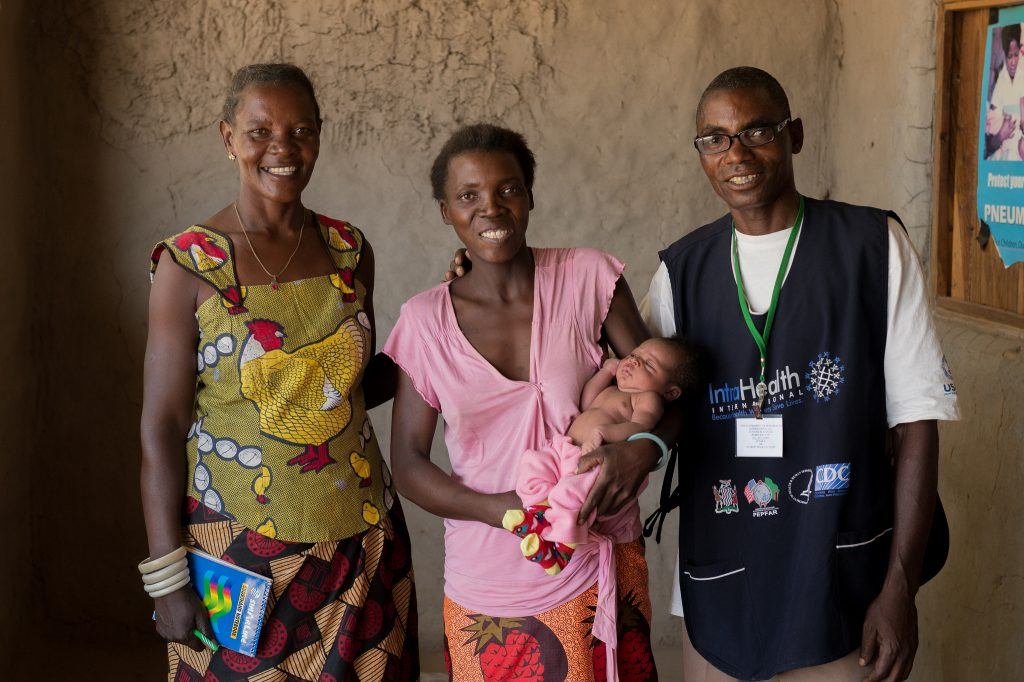 After researching and learning more about the work and initiatives of CMMB, we collectively agreed that choosing the Catholic Medical Mission Board as our 'adopted' charity for the year was the best decision for our club.
FUNdraising
Throughout the year, we've raised money in support of CMMB through various fundraisers, including bake sales and candy-guessing contests. However, we expect to raise the majority of our funds in our 12-hour Basketball Marathon on Friday, April 28, 2017.
The Basketball Marathon, entitled "Hoops for Hope", has become an annual event at Archbishop MacDonald High School. Students from all grade levels who wish to participate in this marathon are required to raise a minimum of $75. Once they raise the money they are placed on one of two "competing" teams.
Starting at 10 am, two teams will face each other in an epic basketball match that will end at 10 pm (there will be shifts of course!).
God is love. Whoever lives in love lives in God, and God in them. – John 4:16
Any one interested in watching the game buys a $10 spectator wristband to access 12 hours of spectacular basketball! In previous years, we've had over 100 participants and more than double the amount of spectators! We are hoping for an even bigger crowd this year.
The overall goal of the basketball marathon is to raise money to support the charities adopted by the two main advocacy groups in the school:
The Social Justice Club who supports local charities, this year Sign of Hope and Dreams for Kids, and
The International Mindedness Club, who supports international charities, this year CMMB!
The event is going to be spectacular. In past years, we've raised thousands of dollars, thanks to the hard work of the amazing students at Archbishop MacDonald High School. On behalf of the IM Club, we would like to thank CMMB for all of the work they do to promote quality healthcare for vulnerable women and children worldwide. The mission itself is one that is formidable, and it is truly an honor to be able to support an organization with such a noble cause.
Sincerely,
The International Mindedness Club
---
To all of the incredible students at Archbishop MacDonald High School in Alberta, Canada, thank you for your support of our work. Together, we can improve the lives of vulnerable women and children worldwide.