Emergency Services to Peruvian Flood Victims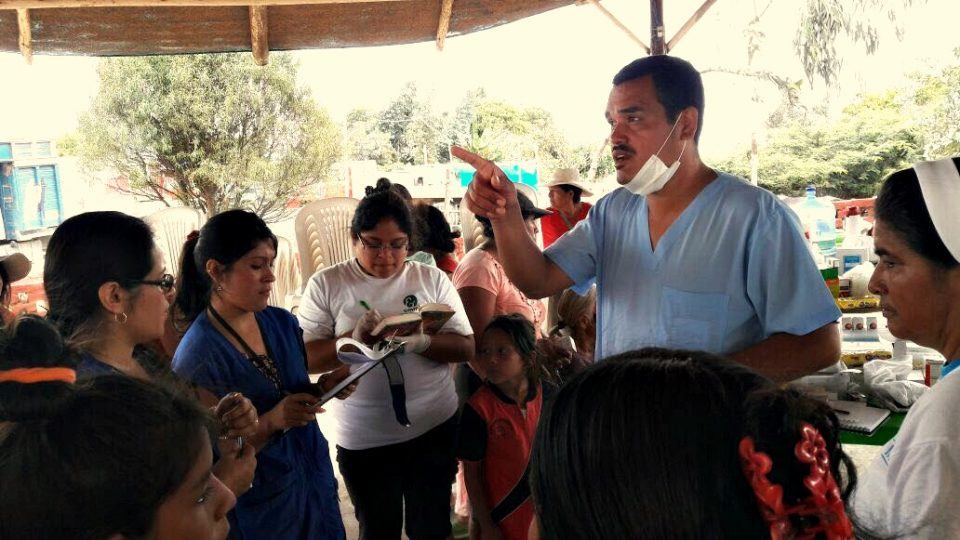 Where
Peru
Why
Provide support and relief to vulnerable Peruvians impacted by floods.
Funded by
Johnson & Johnson and Procter & Gamble
When
2017
What
In February and March2017, sudden warming of Pacific waters unleashed torrential downpours leading to catastrophic flooding in coastal Trujillo, where CMMB works, among other areas of Peru. More than 813,000 individuals were affected; 124,000 were injured, 97 died, and more than 182,000 homes were damaged or destroyed. In collaboration with local authorities, under the leadership of  the Sisters of the Congregation of Bon Secours, CMMB mobilized relief efforts, after rapidly assessing the damage and calculating the number of families affected. Then we:
Provided food, tents, and essential medicines to the poorest women and children, in order  to support their immediate needs.

Provided water purification tablets to nearly 10,000 families to jump-start recovery and control an outbreak of waterborne illnesses, such as cholera.

Increased awareness by local communities and

Trujillo

authorities of health risks so as to promote healthy practices and prevent disease.
Impact Stories
CMMB country director Ariel Frisancho reports on our flood relief effort