Reflecting on 110 years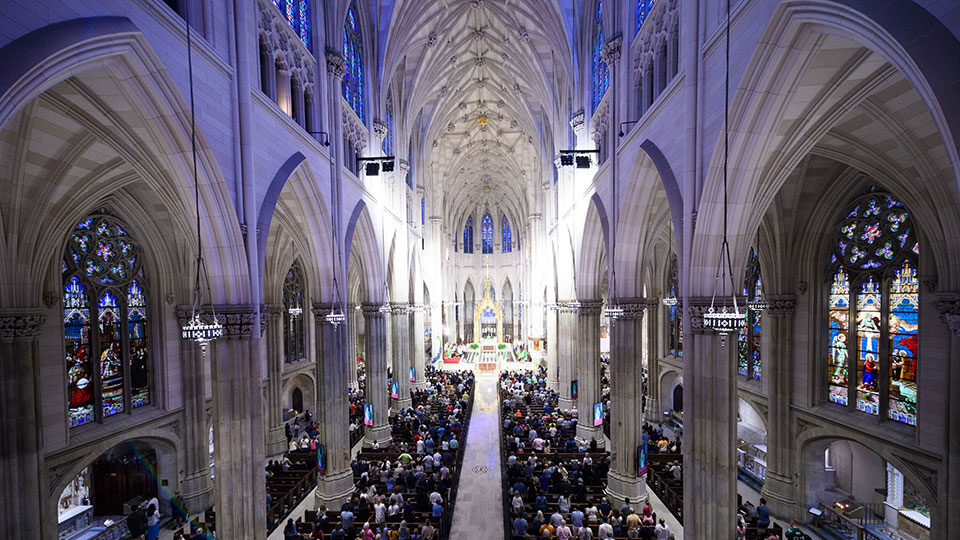 "One of the most pivotal questions we can ask as faithful disciples of Jesus Christ and his church is how to properly use God's Gifts," said His Eminence Timothy Cardinal Dolan during the Sept. 18 service at St. Patrick's Cathedral.
CMMB was present at this special mass to celebrate 110 years of service to our brothers and sisters around the world. We were grateful to be joined in the pews by all of you, who are the spirit of CMMB. Watch the video below to take in some of our favorite moments from the day.
An Evolution of CMMB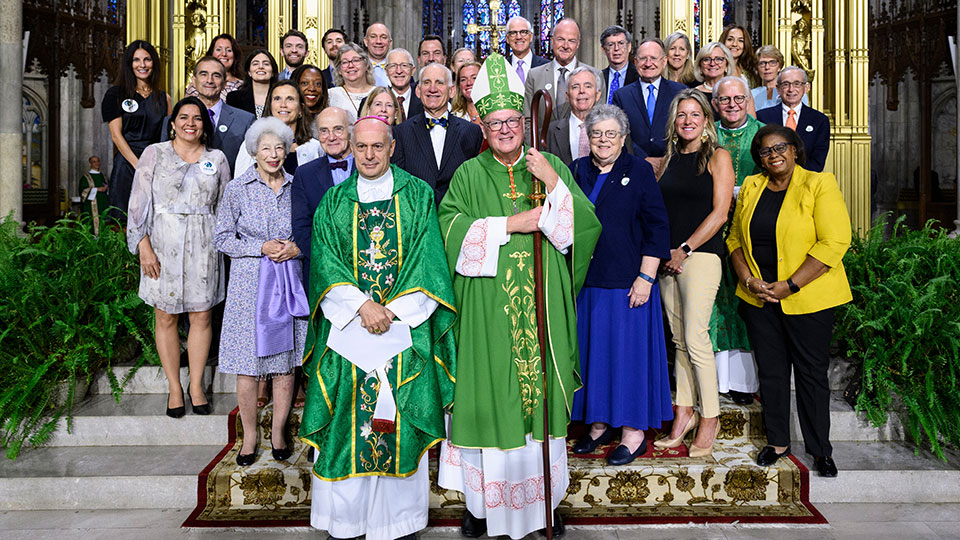 Over the past 110 years, it has been a blessing to see our spirit evolve and grow with all of you. But growth is not without challenge. As His Eminence Timothy Cardinal Dolan shared in his homily, we are God's disciples. With such an honor, comes the responsibility to choose, act, and advocate for what is right.
Community health workers living in historically low-income communities around the globe have embraced this responsibility. Every day they make a choice to journey to deliver life-saving medical support to people in their community. Without their commitment, these individuals would likely go without quality medical resources and access to care.
When they choose to embrace God's discipleship, their travels span hours, and their days turn into nights. During CMMB's 110th year, it has been an honor to celebrate community health workers, advocate on their behalf, and equip them with the tools they need to save more lives—a task that you made possible.
From Haiti to NYC, Dr. Dianne J. Francois Shares Special Remarks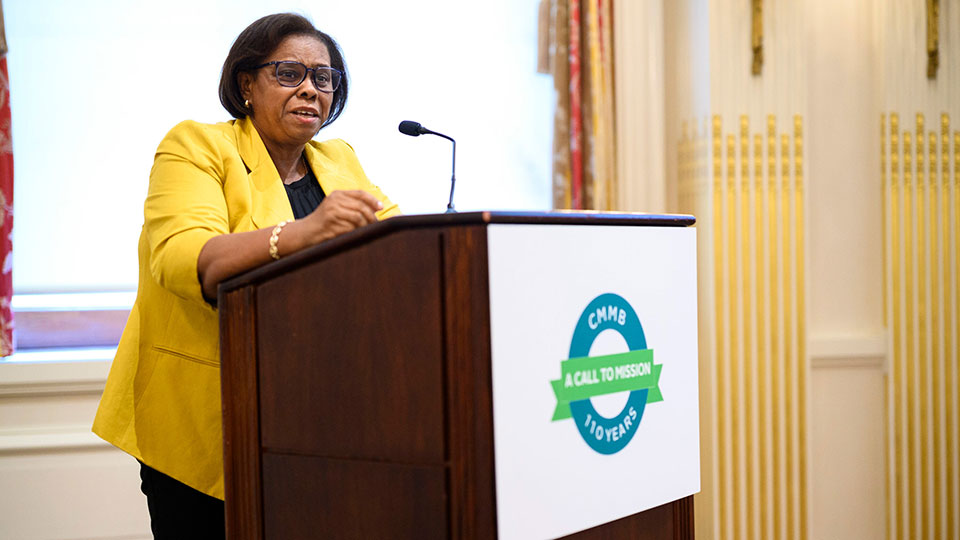 CMMB was honored to have Dr. Dianne J. Francois, CMMB's country director in Haiti, make the journey to join us at this special event.
Dr. Dianne has been with CMMB since 2006 and has witnessed the evolution of CMMB's impact. From the implementation of our Children and Mothers Partnerships (CHAMPS) program to the construction of the Bishop Joseph M. Sullivan Center for Health in Côtes-de-Fer, Dr. Dianne is a leader and anchors our work in Haiti on the right path in the eyes of God.
Despite the political instability and worsening insecurity in her country, she is helping to train the next generation of healthcare leaders in Haiti.
Dr. Dianne's commitment to her community in the present and the future is a choice—and it's one that she would make again and again.
"I have chosen to live in Haiti.  Even now, with things so hard in Haiti, I know it was the right choice," said Dr. Dianne. "With the help of my CMMB family, I am able to help save the lives of some of the most vulnerable people in the world. This is truly an honor and a privilege.  Without you it would not have been possible. All of us at CMMB are thankful for your support. I ask that you keep us in your prayers and continue your support in the years to come."