Remembering Briana: A Tribute For a Short, Beautiful Life
By Ariel Frisancho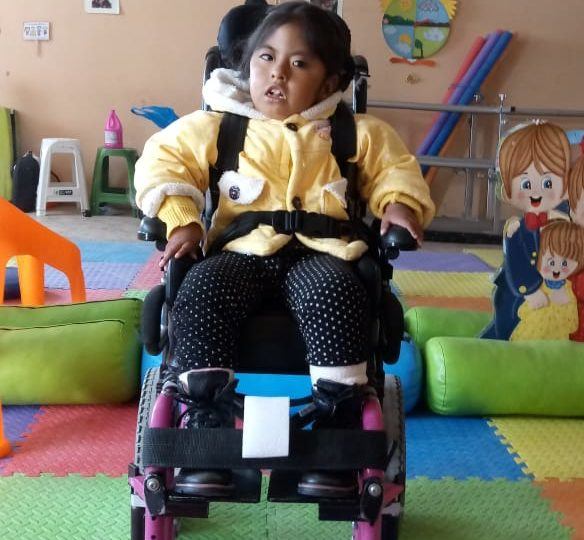 It will always be hard to accept that a five-year old girl has left us, especially someone as sweet and inspiring as Briana.
Briana Saenz was born with cerebral palsy. This is challenging for any parent, but for Briana's family – a family who lived in poverty – this seemed insurmountable. In addition to all of Briana's special needs, the family also faced the struggles of stigma and isolation. Things changed when they found Rehabilitation with Hope. Rehabilitation with Hope, is community-based service program that provides children with physical and cognitive disabilities, the life-changing therapies that help improve their lives and health, while restoring dignity.
Briana was two years old when she joined this amazing community. At first, she was not able to hold up her head, she had no control of her body, and she was unresponsive – never smiling or reacting to those around her. And from time to time, she also had seizures. But slowly, she started to emerge from the shadows, she began to reveal the little girl she was always meant to be.
Week after week, as she and her mother learned new ways to communicate and be together with the help of our committed therapists, Briana began to share a quiet and beautiful spirit. Her eyes began to show a special brightness.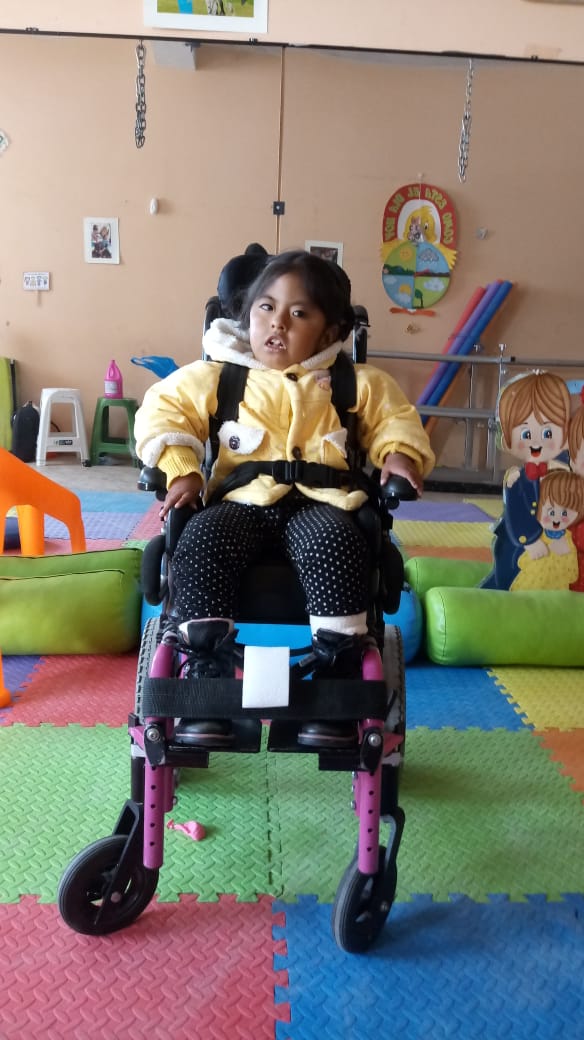 Her parents, although living in poverty, were brave enough to cope with the challenges posed by her condition. Through their participation in the project activities, they became part of a community of other parents living with children with disabilities. Working and growing together, this group of mothers and fathers found a place to be proud of their children rather than hide them away. Together, they made a strong commitment to the future of their children – into believing that they could be more than others imagined. Overall, love and solidarity surrounded every effort made on their behalf.
The joint effort of Briana's mom and dad and Briana's own struggle for a different life, brought beautiful and positive results. Over the three years that followed, slowly, step by step, things began to change. Briana learned to sit up all by herself, to understand and follow simple orders, to walk with mechanical support, and express herself with sounds or babbling. Everyone around her, including her mother and father, could not believe what they were seeing. They had never let themselves imagine it was possible.
Together, as a community of health carers, we made an impact on Briana's development and helped give her family a sense of hope.
Tragically and unexpectedly, Briana faced a sudden illness (peritonitis). While doctors intervened as quickly as they could, she died two hours after surgery. Essentially, her death was the result of her condition and the poverty her family lived in.
"Grief, I've learned, is really just love. It's all the love you want to give, but cannot. All of that unspent love gathers up in the corners of your eyes, the lump in your throat, and in the hollow part of your chest. Grief is just love with no place to go." – unknown author
I salute Briana and her parents' example of life and love, and of the tireless fight against all possible odds. Her memory will always be kept with us, in our hearts, our words, and our minds.
Ariel Frisancho, Country Director, CMMB Peru