A Health Facility Birth for Patricia in Kenya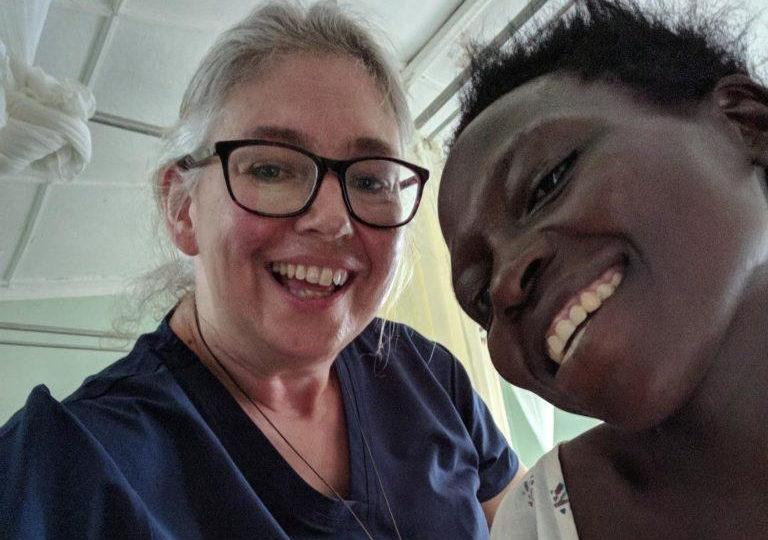 One of our volunteers – Virginia Chapman –  spent the past six months serving as a nurse-midwife at the Mutomo Mission Hospital in Kenya. She was a compassionate and loving companion to many women who entered the hospital seeking care. Here, she shares the story of one strong, confident woman she met along the way who gave her hope. 
---
During my volunteer orientation in June, I got the chance to spend some time with president and CEO, Bruce Wilkinson. During our conversation, Bruce spoke to some of the challenges I might face as a volunteer. Among them, the treatment of women. Bruce emphasized that while I might not be able to change the cultural attitudes surrounding women, I could certainly let my voice be heard.
Once I began my volunteer journey I realized something important, something that Bruce had warned me about during our conversations. I realized that the reality of my service did not match my idealistic vision of how my volunteer experience would play out. I also realized that it is not always easy to be the voice in the room, especially when I was trying to speak on behalf of others. But then I met Patricia, a 28-year-old woman whose own voice and strength continue to inspire me.
It is for this reason that I would like to share Patricia's story with you.
Meet Patricia
Patricia was 28 years old, when she came to the hospital pregnant ready to deliver her fifth child. This was the first time she was delivering at a hospital. Her other children were all born at home. Patrica's history revealed that she had her first baby at the age of 15, her second at 17, and her third at 19. Tragically, her fourth baby was born at just seven months, and did not survive.
Patricia is HIV positive.
On the surface you might think she's is a victim of a culture that doesn't respect the quiet yet important role that women play in their homes and communities. But, when you look just a little closer, what you see is a woman with unbelievable strength that belies her history.
Since being diagnosed with HIV, she has been diligent with treatment. She comes prepared with the medication that her newborn will take to decrease the chance of transmission, and she has chosen to deliver at the hospital. For Patricia, giving birth in the hospital brings a level of uncertainty, and less control over the experience she might have giving birth at home. But, she has come to believe that the hospital is a safer environment for not only for her, but for her baby. A lesson she believes she learned the hard way with the loss of her baby boy.
The Strength Within
I arrive at the ward at eight in the morning to relieve the night nurse. Patricia is already in labor and the nurse is visibly frustrated with the slow process. He shares with me that the baby is large and probably won't deliver naturally. I turn to Patricia and learn that she has delivered a four kilogram baby in the past, so size should not be an issue. A  more careful assessment exposes the problem – the baby is not in the optimal position and this is why she hasn't progressed as expected.
At this point, Patricia is frustrated and worried. She easily delivered her other children and is becoming scared. The hospital setting is adding to her fear as she can see doctors and nurses talking about her condition. She feels like she is not in control. She feels like her body is failing her. In this moment, I try to offer her a vote of confidence and share my plan with her. We get up, walk around, and squat to push, giving the baby a chance to turn.
Other nurses look at us with concern. They are worried that I will wander past the labor and delivery boundaries. So, once the baby starts to turn and Patricia gets tired, we return to the bed and Patricia is back in the usual delivery position.
Her contractions start to lessen and she understands that she will experience a lot of pain delivering this baby. The nurses prepare to give Patricia Pitocin, a drug to help strengthen her contractions. Patricia starts to cry. For women coming to the hospital for the first time, it can be scary; doctors giving medicine they have never had, nurses scrambling to get extra equipment, etc.
Her original concerns about coming to the hospital to deliver are starting to materialize. I ask everyone helping with the delivery to stop for a minute and we acknowledge her fear. I tell her that it is her choice to take the drug, but if she chooses to take some, she will only receive small amount, only enough to give her back the power she needs to deliver her baby. Though not fully convinced, she understands that her contractions need to be stronger and she agrees.
Eventually, her contractions do get stronger and she pushes with everything she can. She has never had to work this hard in labor before and makes a concerned face to me. I reassure that the baby just needs to turn and that she is doing what she needs to do. The other nurses grow more concerned as she pushes for longer than they believe a multipara (a woman who has given birth more than one time) should have to push during labor. I check to make sure that the fetal heart rate is good. Patricia continues to make slow but steady progress and she is not done fighting yet. Later, the doctor is called to assess the situation.
When Dr. Amollo arrives, he questions Patricia's ability to give birth naturally but knows me well enough now that he is willing to give her a little more time before a cesarean section is called. Upon seeing the doctor, Patricia fears she will be brought to the operating room and she looks at me with terror. I reassure her and tell her that I believe she can do this and will not have to go through the operation.
I tell the staff that even if she cannot deliver naturally, at least she will know that she tried as hard as she could before having a cesarean section. This is the kind of thinking I share with the staff often. But, this time, I believe they really understand why it is important.
As Patricia's labor proceeds, she is treated as the strong woman that she is and we encourage her through the next 30 minutes. Suddenly, I see the head but, my heart sinks immediately. I realize that the shoulders have not turned with the head and that they are stuck. Quickly, we pull a fast maneuver and a three and a half kilogram beautiful baby girl, comes screaming into the world.
The staff are visibly relieved to have this over and happy to have the baby delivered safely. Dr. Amollo returns just as the baby is born and shakes his head with a smile, he is happy to see this baby delivered safely.
Patricia beams as I hand her her daughter. I can't help but praise her for the strong woman that she is. Later in the day I come to her bedside with a soda – a real treat here in Mutomo – and again praise her for her hard work.
Always Learning
This delivery struck me, and it took me the rest of the day to process just why it had affected me so much. In my 20 years of midwifery, I have long believed that childbirth can be one of the most empowering things a woman ever does. I have seen pregnancy, childbirth, and motherhood as pivotal moments in women's lives. A woman is so vulnerable during childbirth and watching them give so much power during the process makes me proud to be a midwife.
Women here in Kenya have few opportunities to feel empowered. But, I saw empowerment in Patricia when she gave birth. She was given a voice to fight for the delivery she wanted. She brought her daughter into this world and took what control she could to make that happen. She wore her smile and confidence on her face for the rest of the day.
A Voice to Be Heard
I didn't just let my voice be heard, I fought for a voice. It was not my voice and it was not about what I wanted for Patricia. It was Patricia's voice and what Patricia wanted. I am so proud of her will to fight. She named her baby Virginia after me. But in reality, It is I who will remember her with pride and strength for the rest of my life. I hope she tells her daughter about her birth and about how we worked together. But, I also hope she tells her daughter what it means to be strong, confident, respected, and loved.
Patricia, you honor me with the name of your daughter but I can't thank you enough for the example and consolation you have shown me as I wrap up my time here in Kenya. I will leave knowing that now, there is one more voice.
---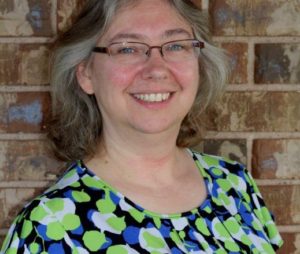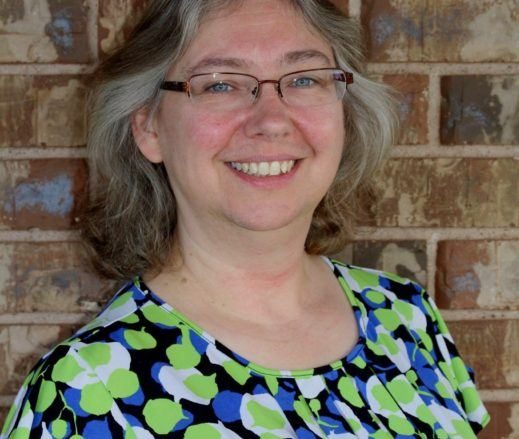 Virginia Chapman is serving with CMMB as midwife and advanced nurse practitioner in Kenya. She has practiced as a nurse for 31 years and a certified nurse-midwife for 20 years. Although Virginia is new to CMMB, she is not new to volunteering. Virginia has given her time as a volunteer paramedic for her town's fire department for years. Additionally, she has been working for the state medical examiner's office as a forensic death investigator for over 20 years. With extensive experience in the delivery room and medical emergency transportation, Virginia is an amazing addition to our team!