Happy National Nurses' Week: Meet Registered Nurse, Brynn Macaulay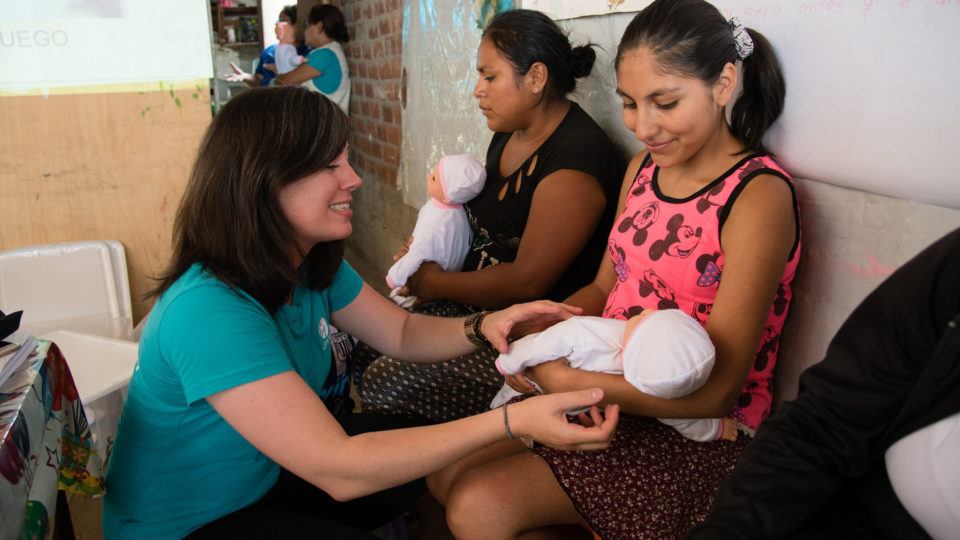 It's National Nurses Week! To celebrate, we are sharing the story of one amazing nurse, Brynn Macauley.
Brynn is a registered nurse and a CMMB international, medical volunteer in Trujillo, Peru. She is originally from Portland, Oregon, but has served in some of the most remote places in the world, bringing her skills and compassion to serve the vulnerable and under-served where they are.
In Peru, Brynn serves as a nurse in community-based programs, conducting home-based visits and supervising and building capacity within a group of local, community health volunteers.
Brynn is changing the word. You can too.
More about Brynn
Brynn Macaulay  volunteered with CMMB in 2010 in Peru and has returned for a second time this year. Before her return, she was involved in another journey of compassion and service. In September 2017, she served with Medical Teams International (MTI) in Uganda, where she worked with South Sudanese refugees, providing primary care, treating malaria, pneumonia, diarrhea, and dehydration, supporting inpatient hospitalization, antenatal care, and labor and delivery.
After her time in Uganda, she had planned to spend time at an elephant sanctuary in Thailand, but when she learned about the need of the Rohingya refugees in Bangladesh, she joined MTI again, this time to bring relief and care to the people fighting for their lives.
Brynn saw as many as 80 patients a day, reporting that, "Many people, including children, are very undernourished and dehydrated. They arrived after walking from Burma to Bangladesh through the forest for a week or more, with very little food or water. Most come with no possessions. What they do have are stories of the horrific violence they have witnessed and experienced firsthand."
We are so proud of Brynn and feel blessed to have her as part of our team in Peru, and our global CMMB family.
Join us in honoring all the men and women who dedicate their lives to bringing care and hope to the sick.
Donate to this Volunteer