Cristo Rey: Seek to Transform Urban America One Student at a Time.
December 11, 2017 •
CMMB •
New York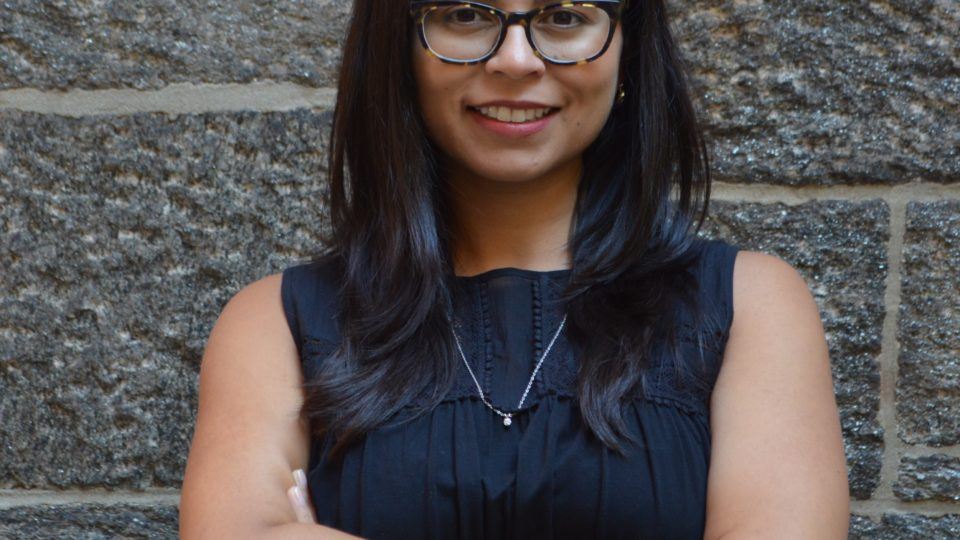 Guiding Students Toward Successful Careers and Fulfilled Lives
Cristo Rey is a New York Catholic High school whose mission it is to "empower thousands of students from underserved, low-income communities to develop their minds and hearts to become lifelong contributors to society. By providing students an extraordinary college preparatory education and a unique four-year, integrated corporate work study experience, we seek to transform urban America one student at a time."
Cristo Rey's curriculum is based on a unique corporate work program where students are placed in a corporation and receive work study for their time there. 
CMMB has been a longtime corporate partner of Cristo Rey and we recently had the pleasure of speaking with Catalina Gutierrez, the Managing and Sales Director for the Program. In addition to sharing some highlights of the program, she also told us where some of CMMB's very own former Cristo Rey students are today. You'll be impressed!
---
Tell us about yourself, your role at Cristo Rey, and about the corporate work program: 
I have been the managing and sales director at Cristo Rey for about three years, but have been part of the school for over seven. I'm a  "recovering attorney."  I left the law profession in 2011 to take on the role of chief financial officer at the school. When my inspiring and amazing predecessor stepped down, I was happy to take on the role. 
Cristo Rey is a part of a network of schools. The first opened in 1996 in Chicago, and was run by a group of Jesuit priests. They had identified a group of recently immigrated Mexican students, primarily living in the south side, and witnessed the challenges they were facing. They knew they wanted to serve these individuals some how. The students in this area were sort of getting eaten alive in the public school system as the new kids on the block.
The Jesuits were aware that the families in this community could not afford an expensive education. Dedicated to helping this population, they created the corporate work study program which continues to be an integral part of Cristo Rey today. The idea was that every student in the school would work one day a week, covering forty to forty-five percent of the schools operating budget. Fundraising like a typical non-profit, the school would only need to ask the families for a very small amount of tuition.
Following opening day of the school, the first president described sitting under his desk and crossing his fingers that his students' first days at their corporations would run smoothly.  Flash forward to where we are today, we have 32 schools around the U.S. and we are on a growth trajectory to have about 40 schools open by 2020. We have three schools opening up next year, one in Oklahoma City, and then we have some feasibility studies in Miami and Las Vegas.
Obviously, we have to be in cities that have a business community to support the program, and across the network we are all exclusively for low income students. This is the main part of the mission.
As more schools began to open after the Chicago school, other schools in the U.S. began adopting the model. One of these schools was located in Denver. During a conference for independent schools the representatives met with the Bill and Melinda Gates foundation. The foundation expressed how impressed they were with the program. However, because at the time the school was independent, the foundation could offer no support. I think it was about a week later that the Cristo Rey network office was born in Chicago. From there, our school, along with four other schools opened in 2004, with seed money from the Bill and Melinda Gates Foundation.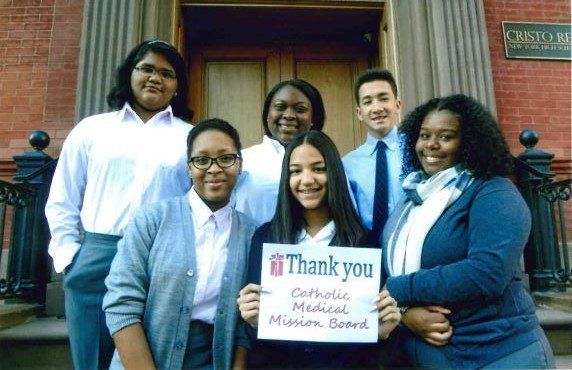 Tell us about Cristo Rey and its student population
We opened in 2004. Many students come from the Spanish Harlem area, and the majority come from the Bronx. When some of the Catholic schools in Harlem closed, we started getting more of the Harlem students as well. 
We are about 70 percent Latino and 30 percent African American. Our goal is to basically get every student into college, but our mission is to really try to break that poverty cycle.
And is it working?
In order to track our students we ask ourselves: Are our students actually graduating from college?
We are in our fourteenth year and we have six classes that are about four years out of college. The national average for low income students graduating from college is about 15 percent. For our students right now it's around 60-65 percent and going up, which is really great!  
Our first graduating class was the class of 2008 and 64 percent of them graduated from college. More than 54 percent of students in 2009, 66 percent in 2010 and 63 percent 2011. Since the implementation of the direct graduate support program the numbers have continued to improve. For the class of 2012, 68 percent of students graduated within five years and four students are still on track. We are hopeful that at the end of this year the total graduation rate will be at 73 cent.
We are definitely seeing a big jump from those first four classes.
For the classes that have not graduated yet, we track persistence rates. 83 percent of students in the class of 2014 are still enrolled. The rates stand at  91 percent, 98 percent and 99 percent for underclassmen. These rates are really unheard of. For low income students in the U.S., we are probably the top network in terms of having this type of success with low income students.
What have you learned a long the way?
We learned a lot from some of those first few graduating classes. We really looked at the students that didn't graduate college and tried to see what the issues were. We realized that these students need a lot more support at the college level.
During the 2011-2012 school year, we hired a director of graduate support. Her full time job is being in contact with all of our students in college and visiting every freshman on their college campus every year. Our director of graduate support is able to catch any red flags she might see and just kind of check in and make sure our students are settling in academically, financially, and socially.
Most colleges are starting to realize that it's not enough to give money, and that they really need to provide support programs around their scholarships. We are starting to see some of the colleges that have been taking our students, actually implement this strategy on their own which is really wonderful. We still provide that support, but it's really nice to see the colleges realize that financial support is not enough.
Apart from the benefits of gaining work experience, why else do you think this program is important? 
There are so many. Our students live in the Bronx and their parents don't work in places like the ones our students get placed in. To them, this world is something that is not accessible.
But then, when the students start at Cristo Rey and work at places like CMMB, they realize how they are able to make a real contribution to the office. Students are surrounded by people who went to college and they realize the potential they have to work at a company like the one they work at or like the ones their peers work at.
We are very grateful to all of our partners for being a part of the program for that reason and for giving them this amazing experience.
The other thing that we really love about this program is that our students leave college with a network of people that they know. Our students end up keeping in touch and end up getting jobs through their network. It is a way to give them this really neat support system that cares about them, and that can serve them all the way through their professional life, which is really great.
We have had several students come work with us through this program. Can you tell us where some of them are today? 
I am happy to share that our former students who worked with CMMB have gone on to attend Princeton, Franklin and Marshall, NYU, St, Francis College, Niagara University, Hunter, Georgetown, Barry, Bronx Community College, Mount Holyoke, Fordham and University of San Diego.
There is so much to be proud of.
Have you found any key factors or reasons for students dropping out? 
Typically, when a student drops out it tends to be a financial problem. We have become a lot better at mentoring in terms of helping students decide where to go to college. We want them to go to college where they can do well. These are little things that we have gotten better at in terms of college guidance. Still, financial problems are definitely a reality. In some of the earlier classes, we actually found parents pressuring students to provide income. So, our students were trying to hold full time jobs and basically failing from school because you can't a hold full time job and a full load of classes.
We knew we had to start really mentoring families and to highlight the benefits of their child going to college. Ultimately, the families that come to Cristo Rey really want their kids to go to college. 
Would you be able to tell us a little bit about CMMB's Marviette and her supervisory role with Cristo Rey?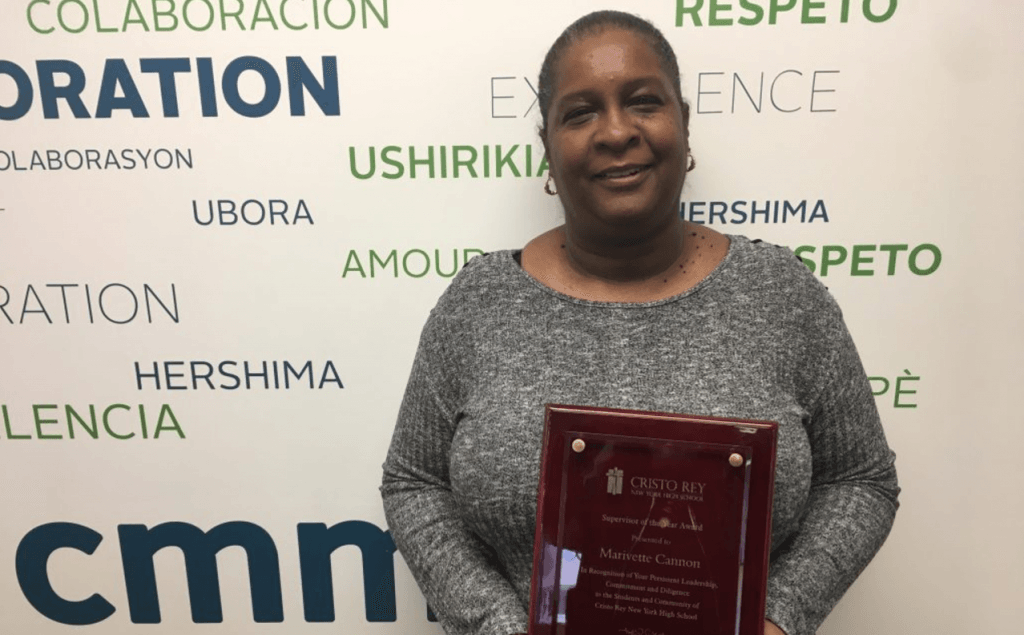 She is just fantastic. Last year, she won supervisor of the year! She takes her role beyond that of a supervisor. She doesn't just provide supervision but she gets to know the students. She cares about them and she motivates them. For us at Cristo Rey, the supervisor role adds another person to a student's life that cares about them and shows them that they matter. Marviette is phenomenal. As a supervisor, it is important to be realistic with students. Cristo Rey wants students to learn and become professionals. Marviette motivates her students, but she is tough on them and is not afraid to have a difficult conversation with them. She keeps us in the loop but she really knows how to manage students, and students really flourish under her.
Could you share with us what makes for a good placement?
I think the best placements are those who have individuals who get behind the mission and care about changing students lives. Who care about giving our students exposure to different things.
---