International Volunteer Rose Paneno: Gratitude Across the Globe
December 4, 2017 •
Rose Paneno •
Zambia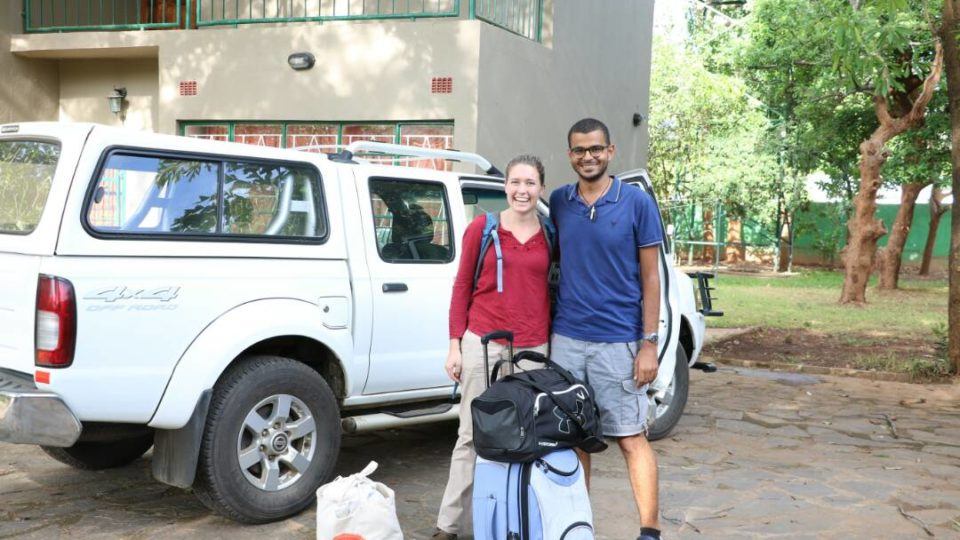 An attitude of gratitude creates blessings ~ Mother Teresa
I couldn't help but laugh as I made my way out of the airport.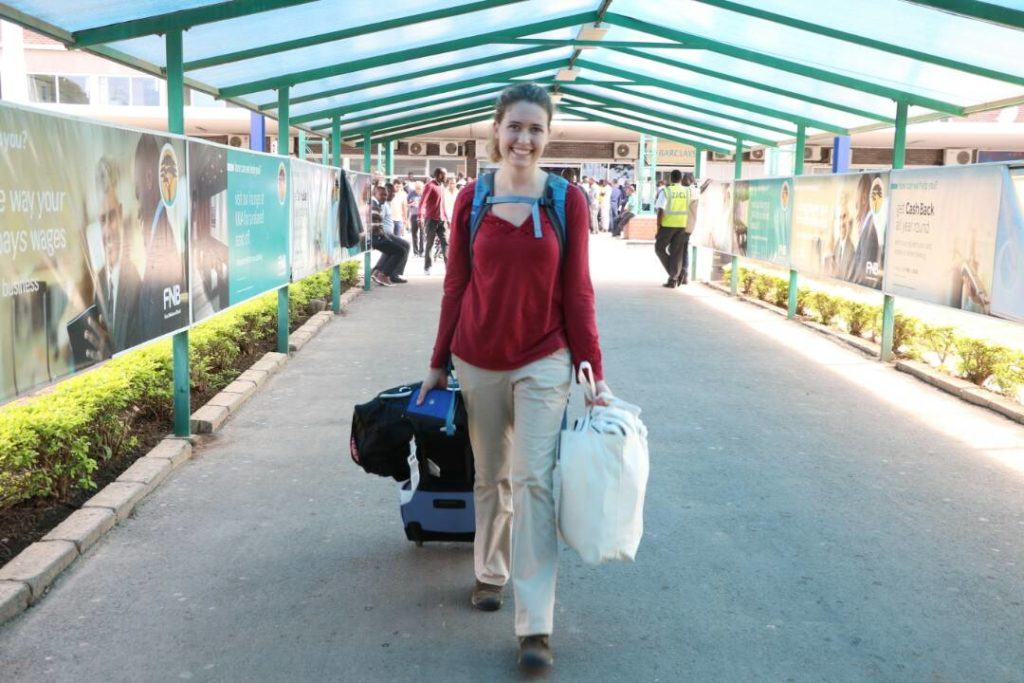 A tall man, was grinning widely and holding a CMMB sign. It was the most welcome sight after a long flight. After teasing me about taking "the entire United States" on the flight with me, George – my first friend in Zambia and a co-worker at CMMB – helped me get to my new home.
I had finally made it to Lusaka, Zambia. This country, with its friendly people and beautiful environment, made me feel at home instantaneously.
A Few Weeks Earlier
I was awoken to the news that no one ever wants, or expects, to hear. In the blurry haze of my waking mind, the message processed.
"F-Fire" I sputtered, leaping out of bed.
There was no time for panic; immediately we were calling neighbors, hastily packing documents and precious photos, knocking on doors, and dragging our emergency water containers to our cars.
A swath of the northern part of our city was burning, along with hundreds of acres to the east of our city. Most of the city had been evacuated, and we waited anxiously, praying that the lines denoting the evacuation zones on the CalFire website wouldn't change. Outside, while checking in with neighbors, we choked on smoke, raining ash, and chunks of burning coals that landed in the street. The sputtering of glowing embers on the grass required constant attention to prevent spot fires.
After making plans with my family to agree on a meeting place in case we should be evacuated, I raced towards the hospital. As an emergency room scribe, I knew that if the facility was open, they would need all the help they could get. The only other hospitals in the city had been evacuated in the early hours of the morning while firefighters fought to defend the lines of ambulances.
The following days were marked by the sweat and determination of the heroes that worked tirelessly at the fire's edge, in ambulances, operating rooms, and even on the streets.
On this thanksgiving weekend, I found myself still overflowing with gratitude for the people within our community that rose to the occasion to serve others. Even more, I'm grateful for the people that left their homes, from other parts of California, other states, and even countries as far as Australia, to protect and support our community in this time of crisis.
I had to do some soul-searching before I left for Zambia.
It was hard to picture leaving my home after the devastation. But I couldn't turn my back on the commitment I had made to the people in Zambia, and my own desire and drive to support these communities in developing sustainable solutions.
Suddenly, I realized what had been in front of my eyes my entire life, somethings I had never truly considered. When disaster struck my hometown, there was an amazing network that supported us. The hospital had the infrastructure to care and support the patients from three other hospitals. And while we were certainly full to bursting – with patients being treated in the waiting room due to lack of space – there were enough of us to serve them.
There were enough emergency personnel, volunteer shelters, and disaster relief aid to meet the needs of everyone.
How thankful I am to have had that safety net in our time of need.
Mwandi does not have the same resources. The people here do not have access to the same safety nets. When crisis and tragedy strike, people don't always have somewhere to turn.
But the people of Zambia are no less heroic than the people that served my home. The people of Mwandi continue to work to better their lives.
So I left home knowing that they are in good hands. I left knowing that my skills aren't as needed there, as they are in Mwandi. I am not a land developer and I do not have the skills to aid individuals with immediate housing needs and insurance claims. Those are the types of skills that are desperately needed right now in the parts of California impacted by the fires.
But there is something that I can do.
I can take my gratitude, and use it to fuel my work in Zambia. I can use my time and my skills to assist this community that are working so hard with so little to build its own safety net.
It is such a gift to be where I am, working with CMMB on important issues around water, sanitation, and hygiene. I'm grateful for the chance I've been given, and for the people – known and unknown – who have allowed me to be here.
Donate to this Volunteer