World AIDS Day: Volunteer Doctor Facilitates Start of Care for Patients Living with HIV
December 1, 2017 •
Dr. Cassidy •
Haiti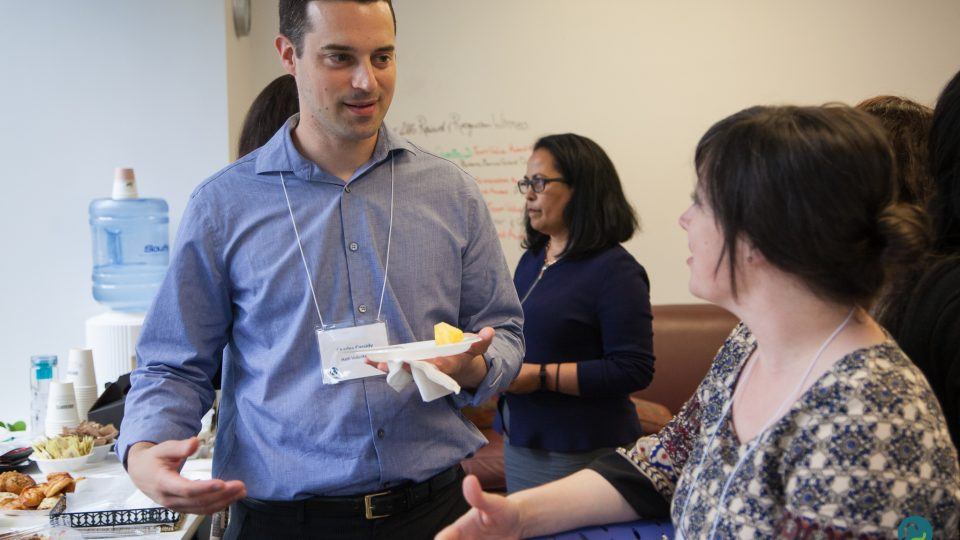 Dr. Charlie Cassidy is currently serving at the Bishop Joseph Sullivan Center for Health in Côtes-de-Fer, Haiti for six months. 
Dr. Cassidy grew up in Chicago and completed his undergraduate studies in engineering at the University of Notre Dame. Seeking ways to put his passion for the underserved into practice, he studied law and philosophy at Georgetown University. While at Georgetown, he completed internships with the United Nations High Commissioner for Refugees in Venezuela and Ecuador.  After graduating, he served as an immigration lawyer with Catholic Charities of Los Angeles, providing free legal services to detained adults and children who faced deportation. In an effort to address the stressors that led many migrants to feel forced to leave their home countries, he spent a year as an International Development Fellow with Catholic Relief Services in Moldova. 
Later, he decided to study medicine at the University of California, San Francisco. While at the John Peter Smith hospital in Texas, he obtained advanced training in medicine, pediatrics, obstetrics, surgery, ultrasound, HIV, and tropical medicine. To be better able to provide women's health and infertility care from a Catholic perspective, he became certified as a teacher of the Creighton Model Fertility Care System and a provider of Natural Procreative Technology. 
Read about his current work with CMMB in Haiti at the Bishop Joseph M. Sullivan Hospital. 
---
Dr. Cassidy Facilitates Start of Care for Patients Living with HIV
In Haiti, there are approximately 150,000 people living with HIV, only 55% of whom are accessing antiretroviral therapy.
In 2016, Haiti had 7900 new HIV infections and 4600 AIDS-related deaths. Among pregnant women living with HIV, 71% are accessing treatment to prevent transmission of HIV to their children.
In this setting, CMMB volunteer and family physician Dr. Charlie Cassidy saw an opportunity to apply his background in HIV to help bring high quality care to the catchment population at Bishop Joseph M. Sullivan Center of Health – approximately 70,000 people.
"In my first few weeks at BJSH, I saw several patients suffering from severe opportunistic infections related to HIV. I felt certain that improved access to care in the community could help prevent these sorts of life threatening situations."
With no HIV treatment available in Côtes-de-Fer, patients living with HIV had to travel for more than an hour by motorcycle on bumpy roads to visit the nearest hospital where HIV care was available.
"There is evidence in the medical literature that, as the distance a patient must travel to access care increases, the likelihood that they will make the trip to get the care they need decreases," said Dr. Cassidy.
In addition, the approximately $10 round-trip cost to travel from Côtes-de-Fer to the nearest hospital where HIV care was available likely also served as a deterrent for a rural population where 75% of the inhabitants live on less than $2 a day.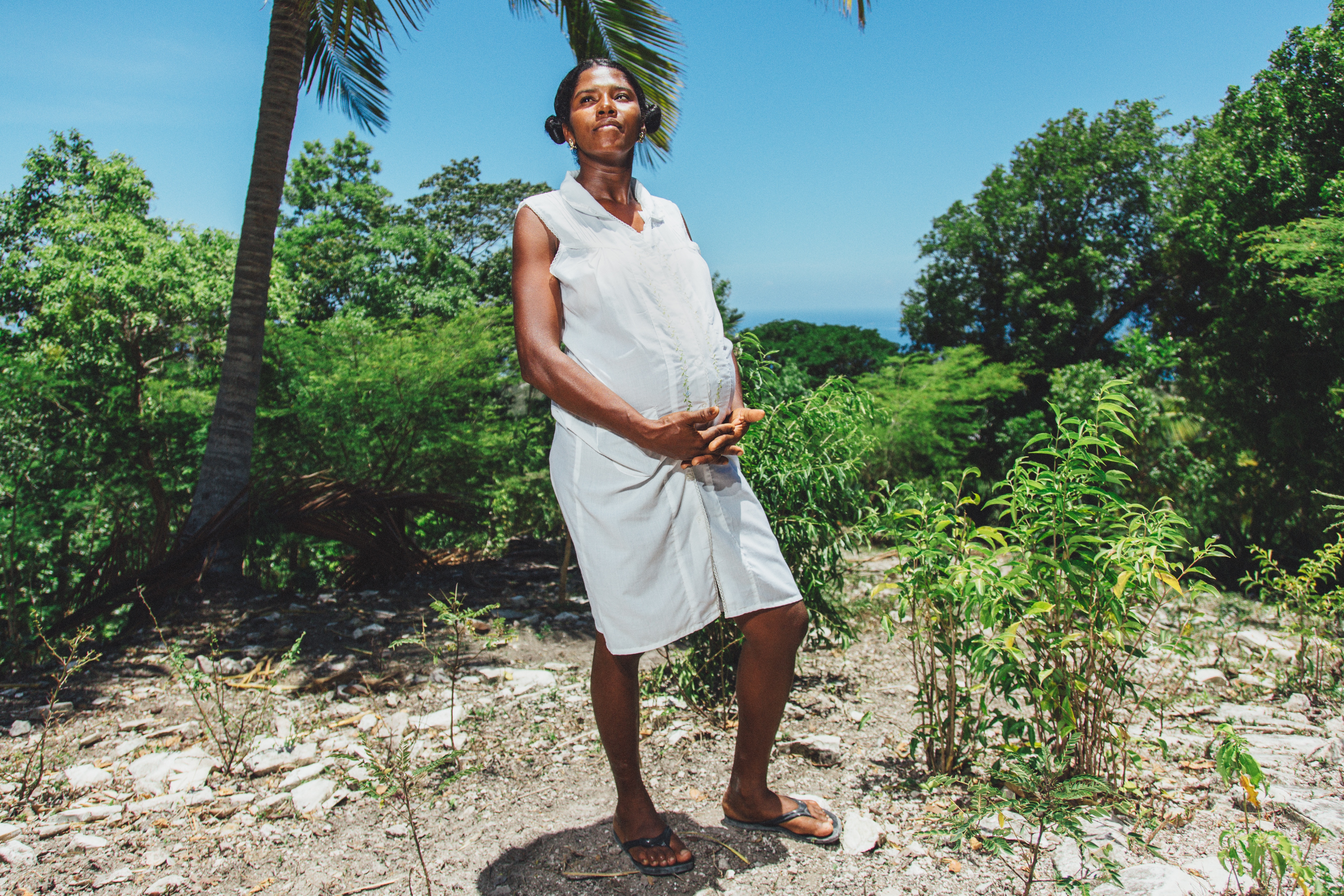 Prior to serving in Haiti, Dr. Cassidy spent four years working with inpatients and outpatients living with HIV in the US and is credentialed as an HIV Specialist by the American Academy of HIV Medicine.
"I was thrilled to find myself in a situation where my training could be used to help provide life-saving treatment to those who might not otherwise receive it."
Working closely with the CMMB HIV program staff in Port-au-Prince, as well as BJSH medical director, Dr. Jean Daniel Laguerre, he facilitated the establishment of BJSH as a satellite HIV treatment center of the regional referral hospital.
"Dr. Cassidy's presence here helped give us both the confidence and technical expertise needed to start treating HIV patients. I am pleased to announce that, as a result, we are now in a position to provide HIV care on a local level to the population of Côtes-de-Fer," said Dr. Laguerre.
As part of beginning to treat patients living with HIV at BJSH, Dr. Cassidy also provided an HIV lecture series for both physicians and nursing staff at the hospital. The lectures focused on implementing the Haitian national HIV treatment guidelines and the approach to diagnosing and treating HIV related opportunistic infections.
"I have always enjoyed teaching and have been interested in care of the patient living with HIV for many years now. I consider myself very blessed to have the opportunity to pass on what I have learned and help local staff to be able to provide high quality HIV care for years to come."
Amazing Update
Just two days before World AIDS Day, BJSH had received the medications needed to treat patients and had provided treatment its first three HIV patients.  All of these patients had traveled several hours to arrive at BJSH and one was suffering from a serious opportunistic infection.  All three were ultimately discharged in good condition and expressed gratitude for the services provided by BJSH.  "The staff here really did an excellent job," said Dr Cassidy.  "I'm truly grateful to have had the opportunity to help provide life-saving medications to those who might not otherwise receive them."
---
Notes: 
[1] UNAIDS, Haiti http://www.unaids.org/en/regionscountries/countries/haiti/
[1] UNDP MDG Report 2014, http://www.latinamerica.undp.org/content/dam/rblac/docs/Research%20and%20Publications/MDG%20Reports/UNDP-RBLAC-HT-ExecSummaryMDGReport-2014.pdf