Meet Dr. Charlie Cassidy: Physician in Haiti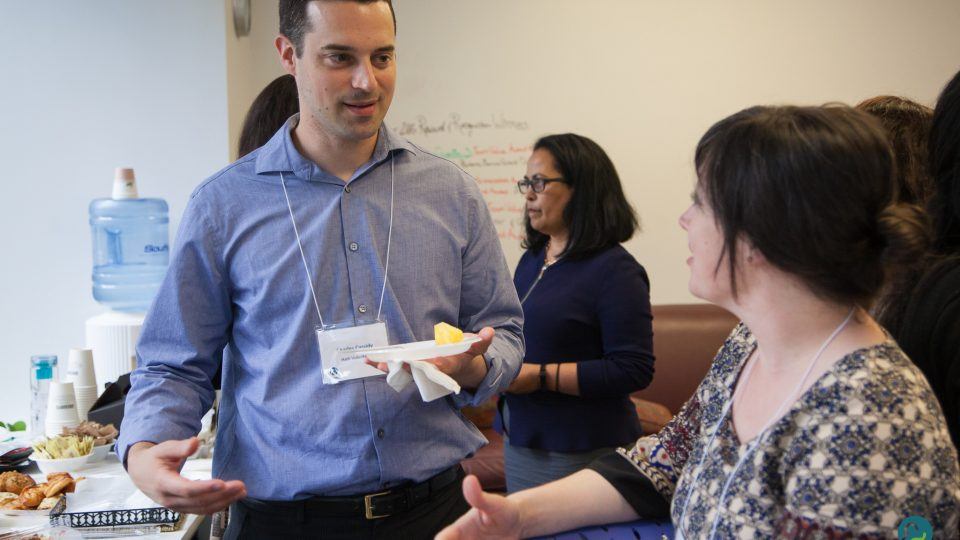 Dr. Cassidy grew up in Chicago and completed his undergraduate studies in engineering at the University of Notre Dame. It was there that he began to consider the idea of working in service of the disadvantaged over a life time. Seeking ways to put this into practice, he studied law and philosophy at Georgetown University. While at Georgetown, he completed internships with the United Nations High Commissioner for Refugees in Venezuela and Ecuador.  After graduating, he served as an immigration lawyer with Catholic Charities of Los Angeles, providing free legal services to detained adults and children who faced deportation. In an effort to address the stressors that led many migrants to feel forced to leave their home countries, he spent a year as an International Development Fellow with Catholic Relief Services in Moldova. 
Ultimately deciding that he was called to service as a physician, he studied medicine at the University of California, San Francisco. In preparation to meet the diverse needs of the globally underserved, he completed a residency in family medicine at John Peter Smith hospital in Fort Worth, TX. While there, he obtained advanced training in medicine, pediatrics, obstetrics, surgery, ultrasound, HIV, and tropical medicine. To be better able to provide women's health and infertility care from a Catholic perspective, he became certified as a teacher of the Creighton Model Fertility Care System and a provider of Natural Procreative Technology. 
Dr. Cassidy hopes to be able to bring high quality medical care to those who would not otherwise receive it, and help train future generations of physicians for many years to come.
---
Where is home? I was born in Chicago, IL and currently reside in Fort Worth, TX.
Education: I have formally studied engineering, philosophy, law, and medicine. I hope to continue to study medicine as part of my commitment to providing a lifetime of the highest possible quality of care to all of my patients.
CMMB volunteer post: Physician, Côtes-de-Fer, Haiti. He will be serving at the Bishop Joseph M. Sullivan Center for Health
If you were asked to sum yourself up in two words, which two would you choose? Flawed human
Why CMMB? My faith calls me to spread Christ's message of love throughout the world. I believe that the most powerful means of spreading this message is to strive to be a living witness to God's love for humanity, in significant part through my work and the example of my life. As St. Teresa of Calcutta once said "Keep giving Jesus to your people not by words but by your example."
Reflecting on examples like Mother Teresa, Dorothy Day, and Sts. Damien and Marianne, inspired me to pursue the study of medicine and gave me a desire to focus my life on service to the poor. I have been drawn to international service since college, when I first traveled to Haiti and witnessed the destitution in which the poorest among us live. Since then I have returned to Haiti on multiple occasions and spent time in a variety of other countries – with organizations such as Catholic Relief Services and the United Nations – in each case working to serve those in need. It has been my goal since before medical school to serve long term in a developing country. I am particularly drawn to working with a Catholic organization like CMMB, as I feel this will allow me to fully live and express my faith.
For these and other reasons, I chose to volunteer with CMMB.
Imagine you are stuck in an elevator. Who would you most like to be stuck with? And why? Pope Francis. If we survived the experience, I would be able to reflect on his spiritual guidance for a lifetime. If we died, I would be able to confess and be anointed before meeting God.
What would be your theme song? The St Matthew Passion by Johann Bach
Imagine if you were an animal or instrument – which would you be and why? A piano. Well played, its music makes me feel peaceful.
What is your hope for your experience volunteering with CMMB? It is my hope that I will be able to help bring high quality healthcare to those who would not otherwise receive it and, God willing, share the light of Christ with those around me.
Favorite quote: "You did it to me." – Jesus
What book should everyone read? Why? The Bible – it is God's only book.
Who would you like to play you in the movie of your life? Jeremy Irons
What is your hope for the future? It is my hope that at the end of this life, I will hear the words: "Well done, my good and faithful servant. Come, share your master's joy."
Favorite speech or Tedtalk: The Theology of the Body, St John Paul II
If you could solve one world problem, what would it be? Hunger
What are the three things you are most grateful for? Life, faith, and family.
Who is your biggest inspiration? Why? The saints are my biggest inspiration because their lives provide proof that, despite our human frailty, living the gospel of love is possible.
Support this Volunteer