Meet Heomawattie Mellisa Mahadeo, Intern
December 5, 2017 •
New York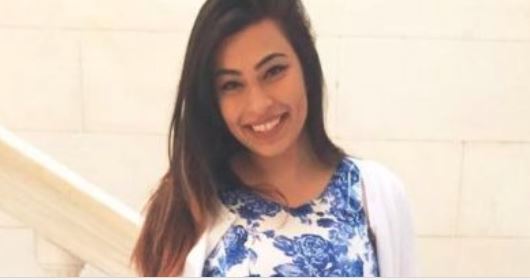 Heomawattie Mellisa Mahadeo is a fourth year student at the New York Institute of Technology Old Westbury, majoring in the health sciences. She was born in Suriname, South America and arrived in the US at the age of 2. For as long as she can remember, she has had the passion of helping and advocating for others, especially for those who do not know how to help and advocate for themselves and for those who struggle with doing so. At school, she is currently in her second term as the President of the Student Government Association (previously Executive VP and Senator). She is extremely open minded and absolutely loves to learn about cultures, traditions and much more. We sat down with Heomawattie Mellisa Mahadeo to learn more about her.
---
Where is home? Original Place of Birth: Suriname; Home: Rockland County
Education: Queens Gateway to Health Sciences Secondary School – Advanced Regents Diploma – June 2014
New York Institute of Technology – BS in Health Sciences – Anticipated Graduation Date May 2018
*In the future, I would like to work in Health Care Admin within the Social Welfare fields*
CMMB volunteer post: I am interning with the Partnerships team under the supervision of Ali and Mark.
If you were asked to sum yourself up in two words, which two would you choose? friendly & courageous
Why CMMB? In March 2017, I went on a mission trip to DR to build a house from scratch for a family of 28. I am not an architect nor a construction worker- but I sure became one. It wasn't building the house that changed me… It was the feeling I got when I was about to leave and come back to my home. Many people have ONLY the basic necessities and some don't even have all, yet these people still find a way to smile every day. Upon leaving DR, our team leader asked us: who do we think had a life changing experience, the family we built for or ourselves? Ever since then, I have known that it was one of my passions to help people in more ways than I originally thought. I found CMMB through my schools career net and upon reading the history, I felt CMMB calling my name. It doesn't matter which department or team I am specifically interning with; it matters that what I am doing helps a cause that is much bigger.
What are you most proud of? I came from a country that if you wished to pursue an education after primary levels, you most likely had to leave the country. I am proud to say that I am a born Surinamese female about to graduate with my first bachelors degree. In a day and time where women are still being targeted and being told that they are not socially acceptable to hold a "mans" position, I am glad and proud to say that I am becoming a strong, smart and independent woman. I am proud to be a first generation college graduate.
Imagine you are stuck in an elevator. Who would you most like to be stuck with? And why? Not that I want this to happen, but if I got stuck in an elevator with anyone, I would choose my nieces to be stuck with. My nieces are 4 and 5 and they will absolutely keep me active, but I would also want them to get out of that elevator ASAP which gives me more of a reason to find a way to get out.
You are featured in the NY Times or your national newspaper. What's the headline? More likely than not, my name will be featured at the author OR the headline would probably be something along the lines of the leader of an organization.
What would be your theme song? She Will Be Loved – Maroon 5
Imagine if you were an animal or instrument – which would you be and why? I would be a platypus; they have the best of both worlds – being a mammal that lays eggs and can swim easily.
What is your hope for your experience volunteering with CMMB?  I just want to learn and help this organization. I will gladly work with any department and learn more about each team and their functions. However, seeing that I will be working in the partnerships team, I am excited and hoping to learn how to fundraise in ways where people do not think you are annoying but also getting to know the donors and finding out more information about them and why it is they want to donate to CMMB.
Favorite quote: Love is patient, love is kind. It does not envy, it does not boast, it is not proud. It does not dishonor others, it is not self-seeking, it is not easily angered, it keeps no record of wrongs. Love does not delight in evil but rejoices with the truth. It always protects, always trusts, always hopes, always perseveres.  1 Corinthians 13:4-7
What book should everyone read? Why? All of the Harry Potter books. Simply because the writing, the plot, the characters and everything is wonderful. You get to live through characters that may not actually exist, but you will still feel just as they do. That's how amazing the writing is.
Who would you like to play you in the movie of your life? Myself
What is your hope for the future? I would like to graduate on time and get a full time job that I enjoy (to pay off my loans).
Favorite speech or Tedtalk: I wouldn't call this a speech or a Tedtalk, but there are 2 quoutes that I absolutely love. The first is, "The world breaks everyone, and afterward, some are strong at the broken places." by Hemingway and the second quote is, "Why fit in when you were born to stand out?" by Dr. Seuss.
What are the three things you are most grateful for? Family, education and love.
Who is your biggest inspiration? Why? My mom is my biggest inspiration because she has endured many hardships and many problems. She is truly a warrior that I will never be able to live up to, but will always admire.