Jose's Volunteer Story: "The time is always right to do what is right."
July 24, 2018 •
Jose Garcia •
Kenya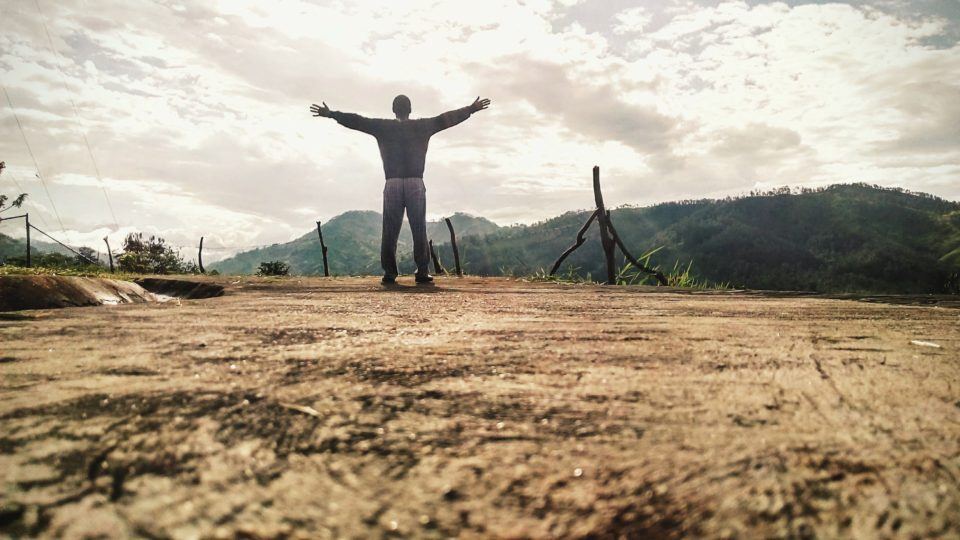 Dr. Jose Garcia Ulerio is an international volunteer who is one of our Aurora Fellows! He is leaving today for Kenya where he will serve at the Lady of Lourdes Mission Hospital in Mutomo. We asked him to share what motivates him to serve and this is his story. 
Jose told us this story on July 11th 2018.
---
Time is something incredible.
This day, July 11th, 5 years ago, I was on my way to Brazil, with a lot of questions. I was in my in fourth year of medical school and I decided to take a gap month because I was confused. I wasn't doubting my vocation of service to people, but about whether being a doctor in the reality of today's medical field was the right fit for me.
During hospital practices for my internship in gynecology (OBGYN), I remember going home devastated. I was empty and offended, after seeing doctors that I respected screaming at their patients. Patients who had just went through life's greatest miracle of giving birth, and patients who were sitting on beds back to back because there weren't enough beds in the hospital.
In that moment, I remember telling my mom: "If this is medicine, I don't want to be a doctor."
I was in a crisis. I felt like I had chosen the wrong career path. My mom suggested that I take some time off to clear my mind and I listened to her. I went to Brazil wondering if perhaps God had a different purpose for me – something other than medicine.
During my final days in Rio de Janeiro, I still hadn't found the answers to all my questions. I was worried. I didn't want to go back home to the Dominican Republic with the feeling of emptiness and lack of purpose – the sense of not knowing. And then suddenly, like an unexpected gift, I met a missionary. He was attending the World Youth Day event. We talked for hours. He told me about his life, about how he had dedicated himself to serving as a nurse in emergency situations, serving the most vulnerable. That was the first time I heard about the humanitarian sector and the world of public health. In that moment, I found my purpose.
I went back home and I started looking for opportunities to work in these sectors. I found fulfillment in the thought that there was a place for me and my vocation, as a doctor and as a human being. After graduation, I worked with Caritas Internationalis. Then, in 2017 I got the amazing opportunity to come to CMMB for an internship. Both experiences provided me with an opportunity to learn more about global and public health, but mostly to see the beauty of helping others.
During my internship at CMMB I learned a lot. But, something was missing. I was missing the opportunity to be close to the community, to the people I serve, to have my feet on the ground.
Today, exactly five years later, I find myself – thanks to CMMB and the Aurora Fellowship – with the opportunity to make this dream a reality. They are giving me the opportunity to go and do what I love to do, what I feel that I am called to do, where I am most needed. I now have the opportunity to serve others with my skills and have my attention focused on those who need my help.
I am willing to give myself, not just my medical self – but all of me.
Sign up to receive our volunteer newsletter!