Meet Dr. Mary Fleming: Volunteer in Kenya
June 1, 2017 •
CMMB •
Kenya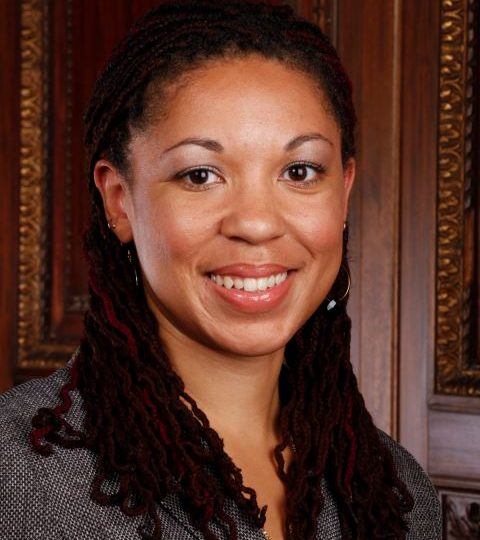 Originally from Louisville, KY, Dr. Mary E. Fleming attended Xavier University of Louisiana for her undergraduate degree. She then relocated to Nashville, TN to complete her medical degree at Vanderbilt University School of Medicine and her residency in Obstetrics and Gynecology at Meharry Medical College. To further her interests in eradicating health inequities and improving healthcare for the underserved, she matriculated to Harvard Medical School as a Commonwealth Fellow in Minority Health Policy where she also obtained a Master in Public Health. She has been a practicing physician for seven years and she continues to explore avenues to grow her skill set to better serve vulnerable populations.
We recently had the chance to ask her a bunch of questions to learn more about what makes her who she is, including who she would most like to be stuck in an elevator with.                               
---
Home: Louisville, KY, currently nomadic
CMMB volunteer post: Obgyn doctor,  at Our Lady of Lourdes Mutomo Hospital Mutomo, Kenya
If you were asked to sum yourself up in two words, which two would you choose? Lifelong Learner
Why CMMB? The mission of CMMB resonated with my desire to serve vulnerable women in the developing world.
What are you most proud of? It's difficult to answer this question. Considering the definition of proud "1. feeling deep pleasure or satisfaction as a result of one's own achievements, qualities, or possessions or those of someone with whom one is closely associated. 2. having or showing a high or excessively high opinion of oneself or one's importance."
Pride is not an attribute that I highly regard. I approach each day trying to be the best person I can be and interact with those I encounter in a positive way. My goal is to hopefully leave each place better than I entered it.
Imagine you are stuck in an elevator. Who would you most like to be stuck with? And why? My life partner.
1. Getting stuck in the elevator may be the universe giving us space and time to talk and reflect.
2. If those moments the elevator turned into my last moments, I would treasure the opportunity to spend them with my soulmate. (This is the Hallmark Channel Answer)
You are featured in the NY Times or your national newspaper. What's the headline? Louisville, KY native makes good…
What would be your theme song? My Prerogative, by Bobby Brown
Imagine if you were an animal – which would you be and why? My favorite insect is the butterfly. The metamorphosis from a caterpillar to a butterfly always reminds me to focus on the beauty within a person or situation.
What is your hope for your experience volunteering with CMMB? I have always wanted to work and travel abroad. I feel that it is important to share those resources that are readily available in the US, with those in the developing countries. By volunteering with CMMB, I look forward to not only living and working in a new country but also to meeting new friends and working with new colleagues. I hope to be an asset during my time there and to learn alternative ways to practice medicine. I hope that this experience not only enhances my proficiency as a physician and as a change agent, but also broadens my cultural knowledge base.
Favorite quote: He who is not courageous enough to take risks will accomplish nothing in life. –Muhammad Ali
What book should everyone read? Why?  The Tipping Point, Blink, Outliers—Malcolm Gladwell. My hope for people, in general, is to remember to give each other the benefit of the doubt. These books elucidate that there are often factors working below the surface that influence long-term patterns and interpersonal interactions.
"In The Tipping Point Gladwell changed the way we understand the world. In Blink, he changed the way we think about thinking. In OUTLIERS he transforms the way we understand success." (Gladwell.com)
Favorite speech or Ted talk: On The Pulse Of Morning by Maya Angelou. January 19, 1993, at the Inauguration of President Clinton
If you could solve one world problem, what would it be? Hunger. Not having access to quality and sufficient nutrition can lead to poor health outcomes, poor decision making and the inability to fully engage in all that life has to offer.
What are the three things you are most grateful for? 
My Family, Friends, and grace (the virtue)
My Friends and, grace (the virtue)
Grace (the virtue)
Who is your biggest inspiration? Why? Choosing one "inspiration" is impossible. Inspiration comes from different places at different times depending on what life has to offer in that moment. I have been fortunate to have the greatest family and friends. My family gives me unwavering support and my friends are just all around awesome people! They encourage me to be my best self.