Meet Kathleen Brodowski, NYC Intern
October 31, 2017 •
New York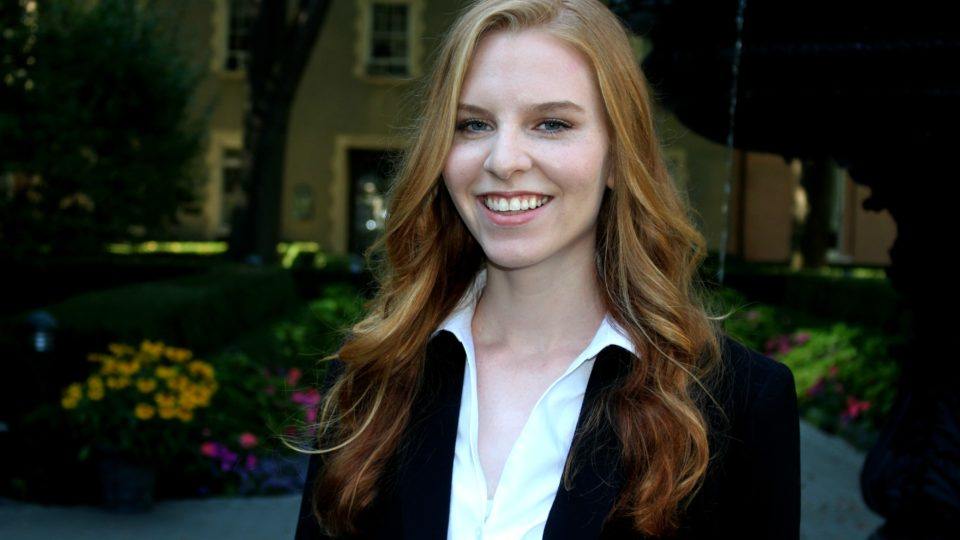 Kathleen Brodowski is a senior at Fordham University pursuing a BA in humanitarian studies and BS in biological sciences. She joined CMMB as an intern in September 2017 and is supporting both our programs and volunteer teams.
Kathleen has a strong interest in social justice and spends a lot of her free time giving back. She has served as a volunteer EMT both at Fordham and in the Bronx community, and has supported Fordham groups like Global Outreach and the Dorthy Day Center for Service and Justice. She recently answered a series of questions to help us all get to know her a little bit better. 
---
Where is home? Bayonne, New Jersey
Education: I am majoring in humanitarian studies and biological sciences at Fordham University on a pre-medicine track. I hope to pursue an MD/MPH and study to become an OB-GYN one day.
If you were asked to sum yourself up in two words, which two would you choose? Diligent and resourceful
What are you most proud of? I am most proud of who I am as a friend and pursuing my dreams to become a physician despite its many challenges.
Imagine you are stuck in an elevator. Who would you most like to be stuck with? And why? I would most like to be stuck with Paul Farmer, as I would love to get the opportunity to ask questions about his work with Partners in Health, the intersection of health and social justice, and future directions for continued efforts!
What would be your theme song? Vienna by Billy Joel
Imagine if you were an animal, which would you be and why? If I were an animal, I would like to be a sloth because they always have a valid excuse to nap–just kidding! I think I would be a dolphin or a porpoise to get a chance to explore the ocean.
What is your hope for your experience volunteering with CMMB? I envision broadening my understanding of global health and the available measures that can be (and are being) taken to improve the health of marginalized groups worldwide.
I hope to build a network of humanitarian professionals and medical staff, who can teach and push me to grow into an effective and forward-thinking doctor and humanitarian in the future. Through this volunteering experience, I hope to be exposed to CMMB's programs from logistics and program support to public health solutions.
Favorite Quote: "If you want peace, work for justice." – Pope Paul VI
What book should everyone read? Why? I recently read Bronx Primitive and highly recommend it. It is a captivating, coming of age story and a portrait of immigrant life in NYC that is still largely relevant today.
Who would you like to play you in the movie of your life? Bryce Dallas Howard – a fellow redhead!
What is your hope for the future? My hope for the future is that everyone will have all basic needs met, including access to quality and affordable healthcare.
Favorite speech or Tedtalk: The danger of a single story -by Chimamanda Ngozi Adichie
If you could solve one world problem, what would it be? If I could solve one world problem, it would be apathy or at least, passivity in the face of injustice.
What are the three things you are most grateful for? I am most grateful for my family, my educational opportunities, and my faith in humanity.
Who is your biggest inspiration? Why? My biggest inspiration is my mother, who is a public health nurse. She is a caretaker to everyone she meets, and I hope to emulate her compassion and care for others in all that I do.
Donate to this Volunteer