Coleen Hart's Volunteer Story
November 7, 2017 •
Dr. Coleen Hart •
Peru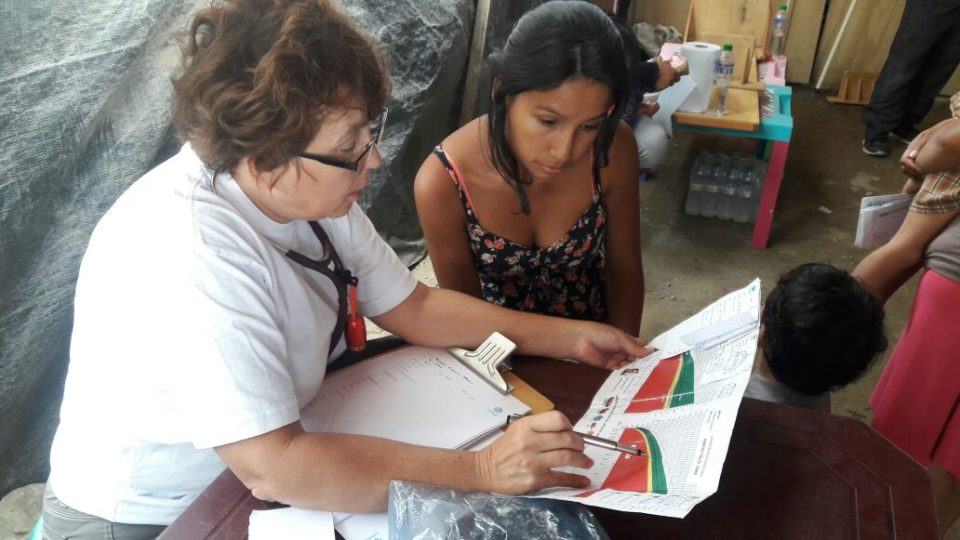 Coleen Hart is a U.S trained pediatrician who is currently serving as a volunteer in Trujillo, Peru. She was originally supposed to serve in Huancayo for the duration of her six-month placement,  however,  flash floods – the worst in decades –  hit Peru days before her arrival and then things changed. She was called on to help those who were affected by the devastating floods. In this post, Coleen speaks about her experiences in Peru so far.
---
Coleen has seen first-hand how much damage the flood has caused. Across Peru, Over 124,000 people have been injured, 97 have died, and over 182,000 homes have been damaged or destroyed. Many people lost everything they had in the torrential rain and flooding.
But with all the devastation, hope and love continued to shine. Everyone in the community worked together to rise through the hardships, and Coleen's presence helped them overcome the struggles. She helped by providing medical care and by simply listening to their concerns, which was so desperately needed.
"I think listening is almost as important as providing the actual medical means."
Coleen's background as a pediatrician helped tremendously. She brought a new and different perspective to the team, and she provided the special care that the children needed but have perhaps never gotten.
She is moving to Huancayo next, and we wish her the best of luck!
Thank you, Coleen!