Meet MinJi Kim: NYC Intern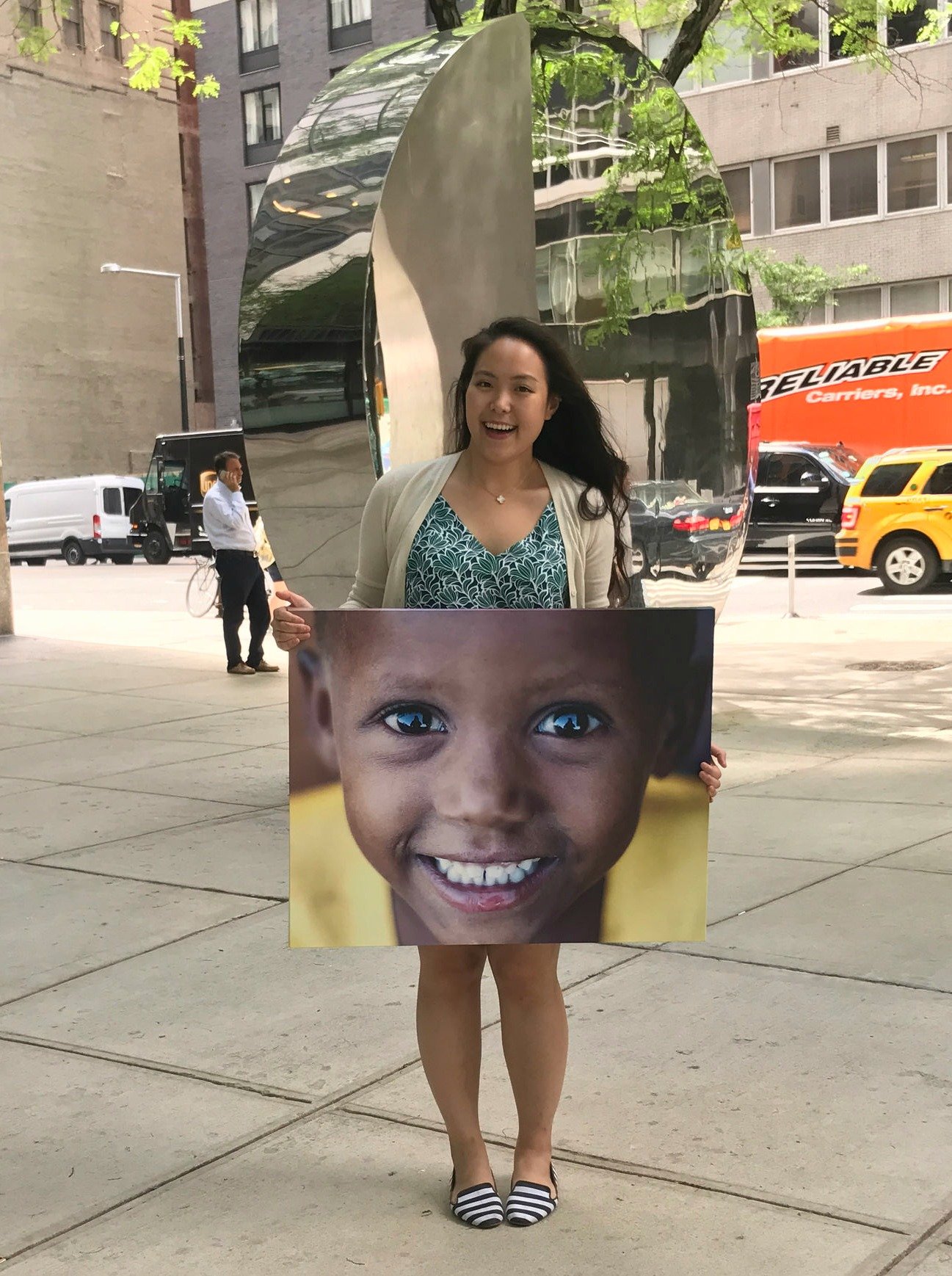 MinJi was born and raised in Seoul, Korea. She recently graduated from New York University with a Global Public Health and Anthropology Bachelor's Degree. MinJi is passionate about social public health issues, such as menstrual health and elderly care. She has previously worked at LOLA, which is an organic feminine care product company. She hopes to continue to learn more about various aspects of public health and the impact that culture has on health. She will be volunteering with CMMB as a strategy and innovation team member. 
---
Education: New York University-Bachelor of Arts in Global Public Health and Anthropology. MinJi plans to study Health Policy in the future.
CMMB volunteer post: Strategy and innovation intern
If you were asked to sum yourself up in two words, which two would you choose? Engaging and observant.
Why did you choose CMMB? I chose CMMB because of their narrowly targeted programs. I found CMMB's specific goals and visions of achieving better global health, through empowering specific elements, such as maternal health and nutrition, to be truly innovative and powerful.
What are you most proud of? I am most proud of my decision to study Anthropology. It has allowed me to learn more about the world and also about myself.
Imagine you are stuck in an elevator. Who would you most like to be stuck with? And why? Steve Carell. I think I would find his sense of humor and charisma to be comforting.
You are featured in the NY Times or your national newspaper. What's the headline? MinJi Kim: Reproductive Health Revolutionary
What would be your theme song? Respect by Aretha Franklin
Imagine if you were an animal, which would you be and why? I would be a whale. I love the ocean and there is still so much of the ocean that we haven't explored!
Favorite quote: "All endings are also beginnings. We just don't know it at the time."― Mitch Albom, The Five People You Meet In Heaven
What book should everyone read? Why? The Five People You Meet in Heaven by Mitch Albom. It taught me a lot. I learned that we all influence and impact one another in ways we might not understand in the moment. I also learned that we should be kind and generous to those in our lives.
Who would you like to play you in the movie of your life? Mila Kunis
What is your hope for the future? My hope for the future is for our society to be more generous to one other and to listen to one other.
If you could solve one world problem, what would it be? Equal access to education for all.
What are the three things you are most grateful for? I am most grateful for my supportive parents, the amazing experiences I have had and relationships I have been able to make, and for my education.
Who is your biggest inspiration? Why? My mom. She is the most generous, patient, and loving person I know.