Meet Nick Macaluso: 2019 Summer Intern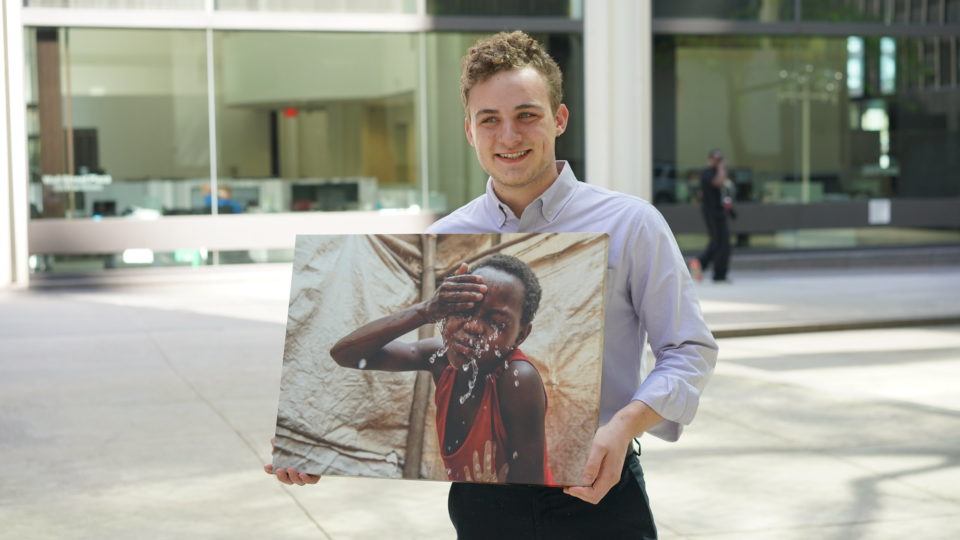 Meet Nick Macaluso, one of our newest and coolest NYC interns! Nick is currently a junior at Ithaca College, majoring in journalism with a minor in environmental studies. He specifically interested in visual journalism,something he is getting practical experience with as the multimedia editor at Ithaca college's student-run newspaper, the Ithacan. 
Read on to learn more about Nick, including his hopes for the future! 
---
Where is home? Hastings-on-Hudson, NY
Education: I am currently studying journalism at Ithaca College and graduating in 2021.
CMMB volunteer position: I am working with the communications and marketing team and will be joining CMMB for three months.
If you were asked to sum yourself up in two words, which two would you choose? Personable and easygoing
Why CMMB? CMMB's focus on women and children through their CHAMPS program (Children and Mothers Partnerships). It identifies those most affected by unequal access to healthcare, clean water, medicines and medical supplies and helps create happy and healthy families.
You are having a dinner party. Which three people (living or dead) do you invite?
I would invite Alexandria Ocasio-Cortez because I think she is an exciting voice for young liberals of all different backgrounds. I would also invite Alejandro Gonzalez Inarritu because his films feature some of the most excellent and exciting examples of great cinematography. I would also love to have Mohammed Salah because he is one of my favorite soccer players and I would love to know how he became so good!
What is your go-to karaoke song? Waterloo, Abba
What is your hope for your experience volunteering with CMMB? I hope to learn how to communicate to mass audiences and convey positive and loving messages.
What book should everyone read? Why? I think everyone should read the Life of Pi, because it is an exciting book about adventure!
Who would you like to play you in the movie of your life? Kristofer Hivju
What is your hope for the future? I hope to become some sort of visual journalist working to shed light on important environmental issues.
If you could solve one world problem, what would it be? I would solve the environmental crisis which, in my opinion, is the most pressing issue that we face. The way we treat the world we live in is entirely unsustainable and unless we make drastic changes we won't have a world left. It is vital that everyone does all that they can to ensure future generations have the ability to live and thrive on the earth. We have all been given a gift to live on this earth and it is about time that we start treating it as one and do all we can to ensure that future generations can also have that privilege.
What are the three things you are most grateful for? I am extremely grateful for such a wonderful family that supports me in whatever I do. I am also extremely grateful for the fact that I am able to go to college, which is a privilege that many people do not have. I am also lucky to have an extremely sweet puppy named, Maggie!
---
 Now, this introduction would not be complete without including a photo of Nick as a child!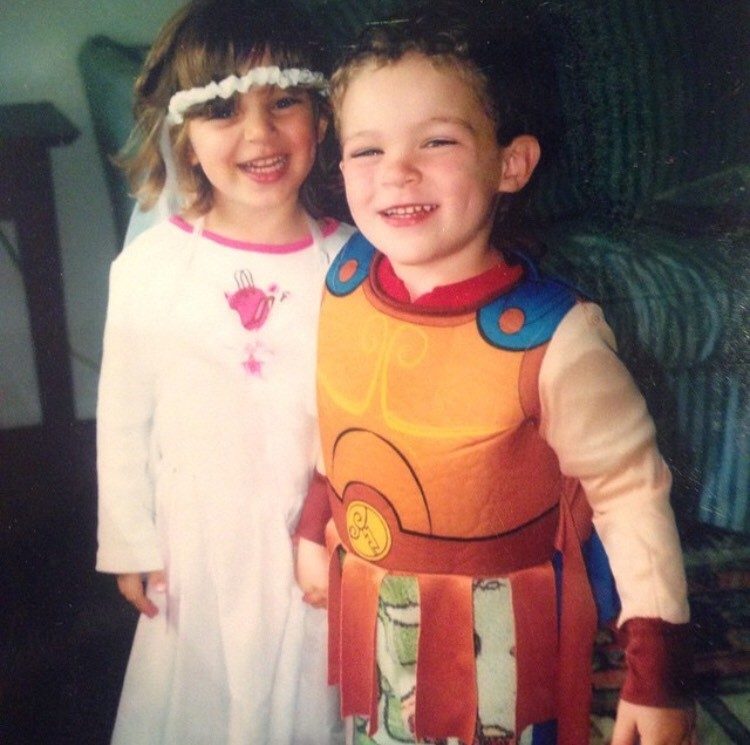 Welcome to the CMMB family, Nick!
Sign up to receive our volunteer newsletter!
Support A Volunteer