Catching up with Georgina Scott: Former NYC Intern
June 26, 2019 •
Georgina Scott •
New York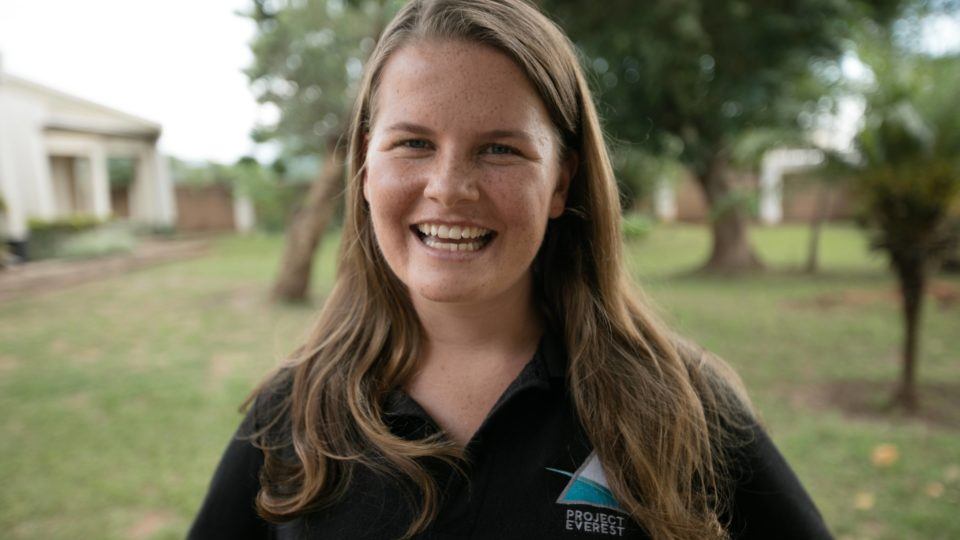 Georgina Scott traveled all the way from Sydney, Australia to join us at our headquarters in New York. It was all part of a student vocational placement program with University of Technology Sydney, where she is studying business and law. Georgie spent six weeks supporting the communications and volunteer team here in the city. So, Georgie, what did you think about CMMB and NYC? 
---
When I was younger, I would dream of a different career path practically every day; photographer, firefighter, teacher, professional tennis player. You name it, I've probably wanted to do it or be it at some point.
What about now? I'd say I've had a fairly consistent idea of what I've wanted to do with my life for roughly the past six years.
In 2013, I spent six months on an exchange living in a small, low-socioeconomic town in Arizona. I was suddenly witnessing all these social issues I had heard about; drug and alcohol abuse, unaffordable healthcare, and inaccessible tertiary education. These issues affected the people that welcomed me with open arms and showered me with love. This was a real, eye-opening experience for me that quite literally changed the course of my life. Upon returning home, I had a very clear idea of what I wanted to do with my life and it hasn't changed since — to  help those in need in any way I can.
The benefits of such a program are numerous — cross-cultural awareness, increased confidence, practical work experience, professional networking, develop a global mindset, etc. (you could probably write a whole blog post just on this!)
This commitment led me to enroll in a double degree at the University of Technology Sydney a few years later where I began studying business and law. As part of my course, my university encourages students to travel overseas for international internships. When an opportunity for me to intern in NYC arose, I jumped on it. The benefits of such a program are numerous — cross-cultural awareness, increased confidence, practical work experience, professional networking, develop a global mindset, etc. (you could probably write a whole blog post just on this!) For me, however, my intentions were simple, to see if I liked working for a charity and to develop some technical marketing skills along the way. CMMB instantly appealed to me for three reasons:
With a nurse for a mother, I really believe that access to basic healthcare is a fundamental human right.
The focus on women and children really resonated with me because during my travels in south-east Asia, the Pacific, and Africa I have witnessed first-hand how disproportionately disadvantaged this part of the population is, and
In my own life, I have been empowered by strong female role models and wholeheartedly believe in the power of women to lift others.
To me, CMMB seemed like a match made in heaven. I was extremely anxious in my interview because I was just so keen be part of the team! I was lucky enough to be accepted into the internship program in late 2018 and when January 2019 rolled around, I hopped on to a plane and (many, many hours later) arrived in NYC.
Working at CMMB exceeded all my expectations! During my six weeks with the organization, I wrote blog posts, imported donor data into the new CRM system, developed presentations for the volunteer orientation, drafted email updates for the amazing Angel Investor Program, and the list goes on! I truly loved the variety of work I was doing and the exposure I received to all different facets of the organization.
However, my favorite part about working at CMMB would have to be the culture. I never felt like I couldn't ask a question. Every morning I would face an onslaught of cheery "good mornings." There were so many people in the office eager to get me involved and to teach me new things. I really felt like a valued member of the team.
I am also extremely thankful for the other interns in the office. We truly were a diverse bunch! Arzoo from Nepal, Nishat from India, Scarlet from China, Angela from Spain, Krisztina from Hungary, and our token American, Anne. Not only was I immersed in American culture, but suddenly I was also learning about the Spanish royal family, Nepalese dumplings, and traditional dress attire at Indian weddings! Working with these women every day was a real privilege.
Living in New York City itself was also a different kind of experience. Coming from Sydney, I didn't expect the sheer energy of this city to shock me, but it did! Everything was so go, go, go which is vastly different to the laid back Australian lifestyle. Nevertheless, I slowly adapted to the hustle and bustle of the city, as well as the extreme cold!
In my two months in New York I essentially ate my way across the city. Chinatown will forever hold a special place in my heart, as will World's Best Cookie Dough (I highly recommend the cookie dough stuffed burrito)*. I particularly enjoyed going to the basketball and ice hockey games, as well as the Bushwick Collective. You could live in NYC for a lifetime and never run out of things to do!
For anyone considering interning with CMMB at their headquarters in NYC, all I would say is just do it! Not to steal Nike's thunder, but there really isn't a reason not to. I gained so much more than I gave, and I guarantee that you will be welcomed with open arms!
Disclaimer*: not for the weak – must have a huge sweet tooth!