Meet International Volunteer, Zachary Henz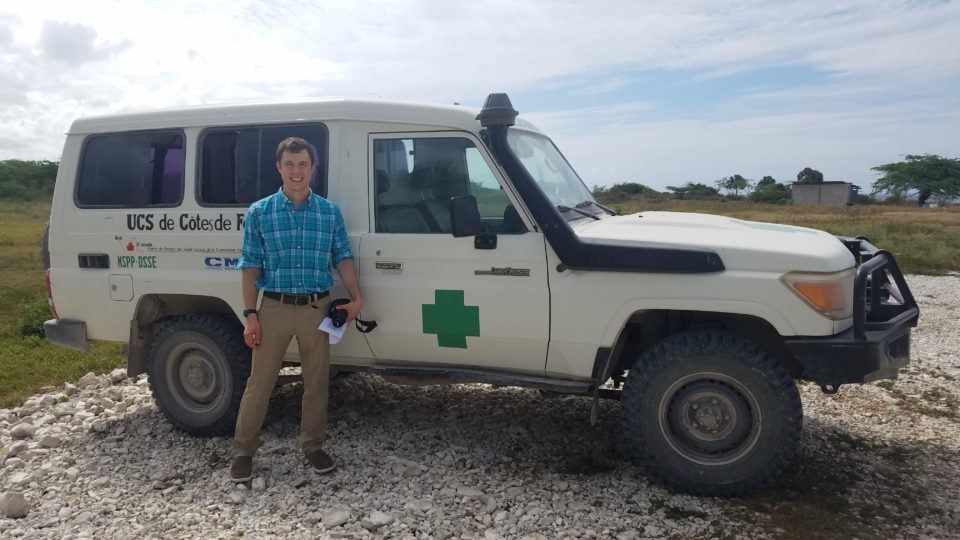 Meet international mission trip volunteer, Dr. Zach Henz. He recently traveled to Côtes-de-Fer, Haiti with a highly qualified group of Mercy Health medical professionals. Read on to learn more about Dr. Zach, including the three things he is most grateful for and what attracts him to CMMB. 
---
Where is home? Springfield, Ohio.
Education: Doctor of Pharmacy, the University of Toledo; PGY-1 pharmacy residency, the University of Toledo Medical Center; board certified in pharmacotherapy (BCPS); and currently working towards my MBA.
CMMB volunteer position: Medical Mission Team Volunteer in Côtes-de-Fer, Haiti (2019).
If you were asked to sum yourself up in two words, which two would you choose? Top strengths from Gallop's Strengths Finder: analytical and continuous learner.
Why CMMB? The commitment CMMB has to serving the undeserved is awe inspiring. The opportunities they provide to volunteers is great and the network of leaders and businesses that support their mission is exceptional. Mercy Health is one of the supporting organizations that believes in CMMB's work and has been supportive in encouraging their employees to take an active role in the work of CMMB.
You are having a dinner party. Which three people (living or dead) do you invite? Jesus Christ; Thomas Edison; Ben Franklin.
What is your go-to karaoke song? I'm not a singer.
What is your hope for your experience volunteering with CMMB? My hope is to gain a better appreciation of the living situation and the healthcare status of people living in developing nations.
I hope to use my expertise to help impact the lives of patients and share my expertise to the permanent staff in Haiti, so that my work can continue through their hands. My goal is to help the Haiti team create sustainable processes that can be maintained when our mission trip leaves.
What book should everyone read? Why?Emotional Intelligence by Danial Goldman; Leadership & Self-Deception by the Arbinger Institute; The Road Less Traveled by M. Scott Peck.
What is your hope for the future? My professional aspiration is to become part of the leadership within an organization and to complete my MBA degree. My personal hope for the future is to travel.
If you could solve one world problem, what would it be? The disintegration of the family and divorce. Close second is financial literacy.
What are the three things you are most grateful for?
Family.
Faith.
Good Health.
Sign up to receive our volunteer newsletter!
Donate to A Volunteer