Meet NYC Intern: Anne Russo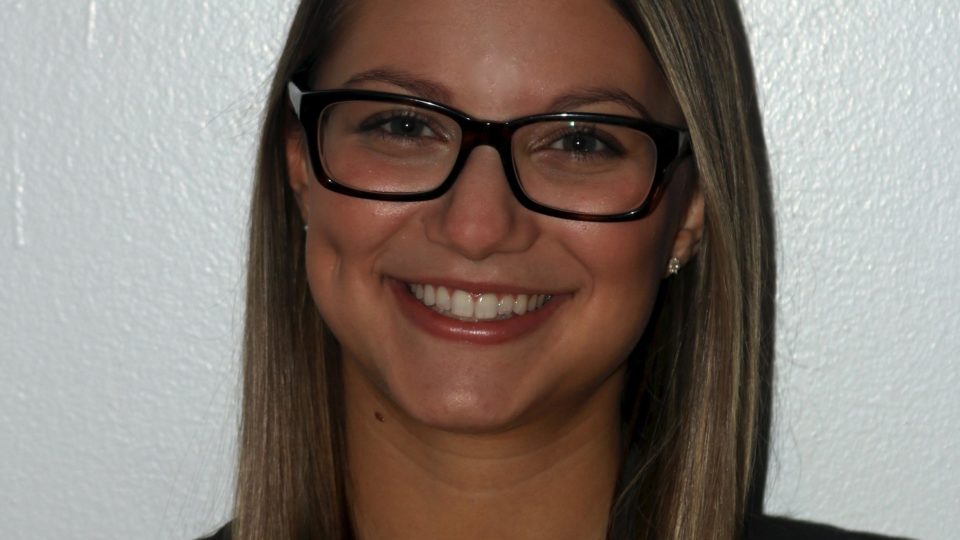 Meet another one of our talented interns, Anne Russo! She is a sophomore at Fordham University, majoring in Business Administration and minoring in Biological Sciences. She has experience working in a cardiologist's office performing clerical work and in an optometrist's office as a secretary and assistant. Anne would like a career in healthcare administration in the future and looks forward to her first experience in a non-profit healthcare organization. Anne will be in the office on Wednesdays for her spring semester.
---
Where is home? Brooklyn, New York
Education: I am currently completing an undergraduate degree from the Gabelli School of Business at Fordham University. I have not declared my major yet, but I am planning to study Business Administration with a concentration in accounting and business healthcare, and Biological Sciences.
CMMB volunteer post: Intern with the Human Resources Team.

If you were asked to sum yourself up in two words, which two would you choose? Compassionate and silly.
Why CMMB? CMMB's mission statement and vision appeal to my own aspirations for my work. I believe this environment will foster my goals to ensure that (hopefully) whichever healthcare organization I am working at in the future, provides the best possible care to its patients and surrounding community.

What are you most proud of? I am most proud of being given the opportunity to volunteer at CMMB, with a wonderful group of volunteers who I feel I will become closer to as time goes on. I am very excited to take on the work and challenges that this internship has to offer and be able to apply my education to a real-world office setting.

Imagine you are stuck in an elevator. Who would you most like to be stuck with? And why? If I were trapped in an elevator, I would most like to be stuck with Bill Gates because I would appreciate any form of business advice from him.

You are featured in the NY Times or your national newspaper. What's the headline? "Hospital administrator, Anne Russo, breathes life into failing hospital"
What would be your theme song? "Carry On Wayward Son" – Kansas
Imagine you were an animal or instrument – which would you be and why? If I were an animal I would be a monkey because I enjoy hanging around.
What is your hope for your experience volunteering with CMMB? I hope that I will learn about the day-to-day operations of a healthcare organization because I hope to have a career in healthcare in the future.
What book should everyone read? Why? "Night" by Elie Wiesel because it's an incredibly written, true story of tragedy. This book will help people examine their own lives and realize that changes must be made to ensure every person has basic human rights.
Who would you like to play you in the movie of your life? I would like Rachel McAdams to play me in the movie of my life.
What is your hope for the future? I hope to make a difference in the future, whether that be in the lives of many, or one person. I hope to use my skills to provide for others and be a positive influence to those around me.
If you could solve one world problem, what would it be? If I could solve one world problem it would be eliminating the stigma surrounding women's health issues because women in marginalized areas are often disregarded concerning their health issues. This neglect puts women at an undisputed disadvantage.
What are the three things you are most grateful for? My family, my education, and my ability to make the people closest to me laugh.
Who is your biggest inspiration? Why? My biggest inspiration is my mom because she never puts herself first and has made countless sacrifices to ensure my sister and I are cared for and loved.