Meet Arzoo Bhattarai: Our NYC Intern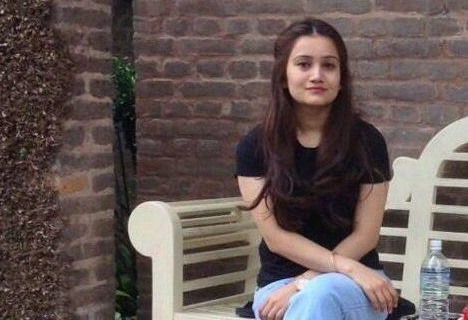 We are lucky to have Arzoo Bhattarai as one of our talented interns here at CMMB, NYC. She is supporting the work of our strategy and innovation team, sharing her knowledge in information systems and data management! We are excited to have her with us. Below learn more about Arzoo, including why she chose to intern with CMMB!
---
Where is home? Kathmandu, Nepal but I am currently living in Queens, New York.
Education: Undergraduate studies in Business Information Systems from Kathmandu College of Management, Nepal (Kathmandu University). And, I hope to graduate with a degree in Data Science in the future.
CMMB volunteer post: Currently, I am working with the Strategy and Innovation team, helping with the Search Engine Optimization (SEO) of the website. In January, I will be more focused on the analysis and reporting of the data.
If you were asked to sum yourself up in two words, which two would you choose? Good Daughter.
Why CMMB? I have always believed that women and children are the most vulnerable group in society, and I always had the urge to work towards empowering women and educating children. Knowing that CMMB's work is mostly centered towards women and children, encouraged me to apply for an internship.
What are you most proud of? I am proud and thankful of who I am, and where I am today.
Imagine you are stuck in an elevator. Who would you most like to be stuck with? And why? Trevor Noah because I love how witty he can be even about the smallest of things, and I believe this situation would prove no different.
You are featured in the NY Times or your national newspaper. What's the headline? 35-year-old built the largest public library in Nepal.
What would be your theme song? Feeling Good by, Nina Simone
Imagine if you were an animal or instrument – which would you be and why? Elephant – because they are peaceful, kind, and loving.
What is your hope for your experience volunteering with CMMB? To leverage my skills and knowledge to make some positive change in terms of the traffic of the website, and to help the team to resolve their existing issues through my analysis skills.
Favorite quote: "Be thankful for what you have; you'll end up having more. If you concentrate on what you don't have, you will never, ever have enough" – Oprah Winfrey.
What book should everyone read? Why? The Secret by Rhonda Byrne – It explains how the law of attraction governs our thinking and actions, and how you can use it to achieve whatever you desire in life.
Who would you like to play you in the movie of your life? Emma Watson
What is your hope for the future? I hope and wish to seize any and every opportunity to give as much as I can to the children in need.
If you could solve one world problem, what would it be? Poverty and inequality.
What are the three things you are most grateful for? My mother, my family, and my friends.
Who is your biggest inspiration? Why? My mother – she is everything that a woman should be – kind, humble, and resilient (to name a few)
Sign up to receive our volunteer newsletter!