Meet Suzana Parajuli: Intern Spring 2017
February 6, 2017 •
New York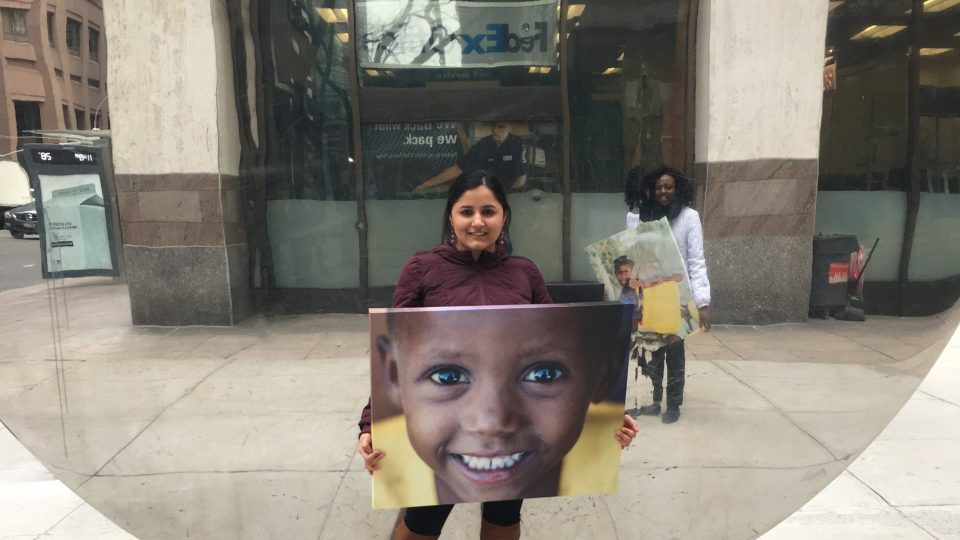 Suzana graduated with an MPH from Virginia Tech last spring. She was a nurse in Nepal before moving to the US and has worked in different areas of public health such as community outreach, project coordination, research, education both in the US and Nepal. She has a great interest in Global health, especially in the area of infectious diseases. Here she answers a series of questions to help us get to know more about her. 
Where is home? Nepal is my home country. Right now NYC is where I live.
Education: Bachelor of Science in Nursing and Masters in Public Health
CMMB location and role: Healing Help intern in NYC office
Interesting fact about you: I can speak 3 languages. I binge watch movies all the time.
What are you most proud of? I have ability to let go things and not worry about them.
Imagine you're stuck in an elevator. Who would you want to be stuck with? Why? Pele, I want to ask him how it feels to be the greatest soccer player in the world.
Sum yourself up in two words: Happy soul.
You are featured in the NY Times or your national newspaper. What's the headline?  Winner of biggest Power ball prize donates 60% of the total amount to CMMB, a global health organization based in NYC.
What would be your theme song? "Dont stop believing" by Journey
Imagine if you were an animal. Which would you be and why? A cardinal – amazing, bright and free.
What is your hope for your experience volunteering with CMMB?  To learn more about CMMB's global health programs, to learn new skills and meet new people.
Favorite quote (either your own or someone you admire): Eat. Pray. Love.
What book should everyone read? "Doctors" by Eric Segal- It tells us about the importance of going with the flow and how plans don't always work in our life.
Imagine they make a movie about your life. Which actor would you like to play the role of YOU? Anne Hathaway
What is your hope for the future? Happily ever after.
What would you love people to know about you? I will always help you the way I can.
Favorite speech or Tedtalk: The next Outbreak: we are not ready given by Bill Gates
If you could solve one world problem, what would it be? Air pollution
What are the three things you are most grateful for? My family. My friends. My life.
---