Mercy in Action: One of CMMB's Medical Mission Trips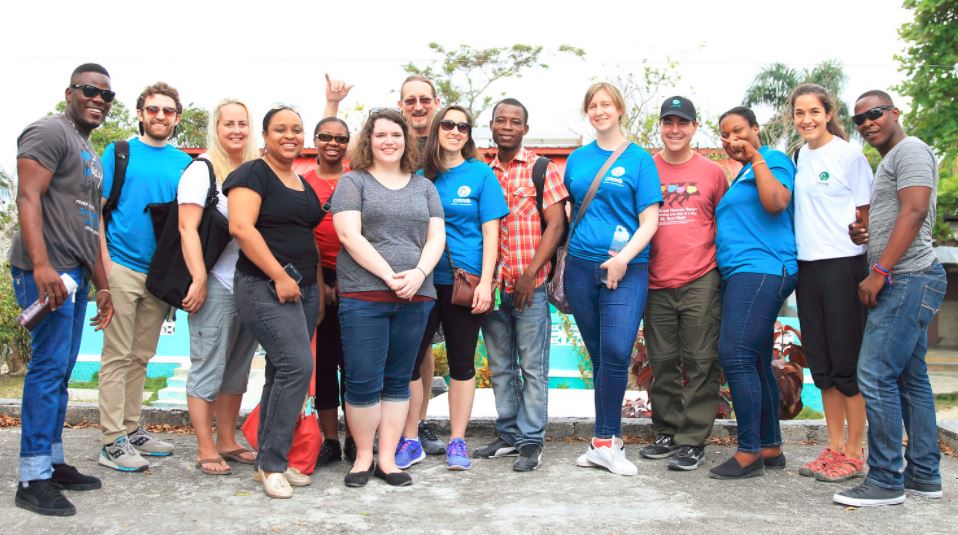 Mercy Health and CMMB are working together to help strengthen the local health system in Côtes-de-Fer, Haiti.  Our partnership is built on a common mission: to serve the poor and marginalized, no matter where they are. It all started with a conversation between then Mercy Health CEO and CMMB board member, Michael Connelly, and CMMB country director, Dr. Dianne Jean-Francois. She described the neglect of the rural areas and shared her hope that one day something could be done to bring quality healthcare to often forgotten, rural communities. This discussion was the catalyst to Mercy Health's commitment of $2 million matching grant. Today, Côtes-de-Fer is home to the Bishop Joseph M. Sullivan Center for Health (BJSH).
As part of our relationship, Mercy Health sends highly qualified health professionals on medical mission trips to Haiti to support and strengthen the hospital. This offers opportunities for leadership development. Michael Connelly said, "When our employees go and have these experiences, they become better individuals, better leaders, and have a better appreciation for the challenges that people face."
On Friday, February 16th, the second group of health professionals from Mercy Health arrived in Haiti where they will serve in a variety of roles at the BJSH. This mission trip provides opportunities to strengthen hospital operations, facilitate health worker training and mentoring sessions, and assist with the day-to-day patient care. Meet the amazing team!
---
Meet the Team
Adrian Anderson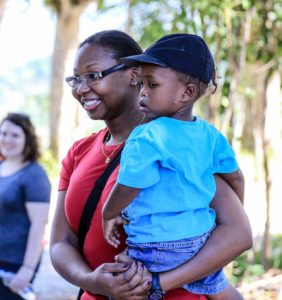 Adrian Anderson works with Mercy Health physicians in Cincinnati as a practice manager for a pulmonology practice. She has been in healthcare for almost 10 years, serving in capacities as a fellow, business manager of clinical services, and associate administrator for a hospital in Guyana. She has a master's degree in health administration and public health. She grew up traveling and living in other countries. She enjoys the experience of learning about other cultures. Her goal for this trip is to learn as much about the culture as possible and try to educate as many as she can, in a way that works for Haiti and its culture.
Dr. Barry Brook
Dr. Barry Brook is the program director of the Internal Medicine Residency Department at Jewish Hospital of Cincinnati. He is also the chairman of internal medicine at the Jewish Hospital of Cincinnati. He has been an attending physician for 30 years. Dr. Brook hopes to use this trip to develop a resident curriculum for global health, and expose residents to charity work.
Our missions are intertwined, almost inextricably. We are both about extending the healing ministry of Jesus, we both believe that putting women and children first in terms of health education is a priority in the communities that we serve. I was also really impressed with the work of Bruce and the CMMB team, and how they were able to accomplish so much with so little. – John Starcher, CEO, Mercy Health
Robert "Jay" Edwards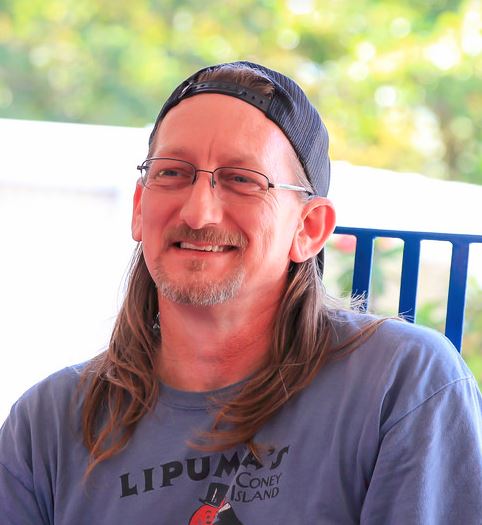 Robert "Jay" Edwards works in information services at Mercy Health in Lima, Ohio. He graduated as a certified diesel/auto technician from Northwestern Business College and continued to become an IT specialist, earning seven separate certifications within the field. He has extensive experience working in information services/technology and has been working at Mercy Health in Ohio for the past three years. Jay has a passion for community outreach, is inspired by his church experiences, and hopes to extend his services to improve healthcare technology at BJSH.
Melissa Jacoby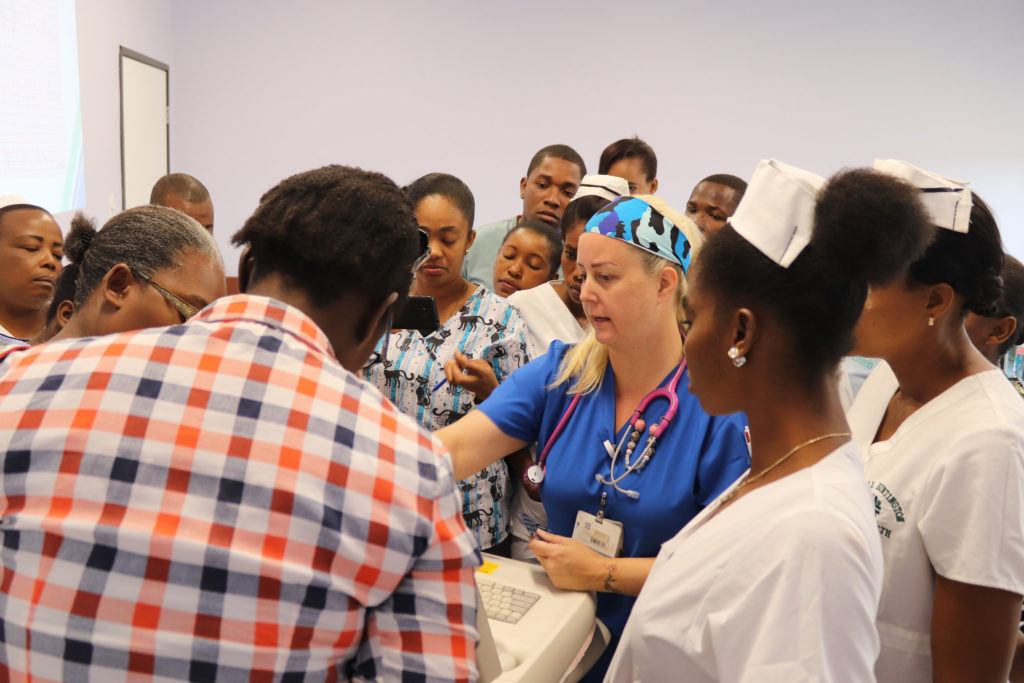 Melissa Jacoby is an ER Clinical Nurse at Mercy Health. She is certified in basic cardiac life support, advanced cardiac life support, pediatric advanced life support, PICC, and the trauma nursing core course. After working as a PICC line registered nurse for two years, and for three years as a trauma registered nurse in Houston, Texas, Melissa became a clinical educator for Mercy Health, performing the orientation for newly hired, registered nurses at St. Joseph Medical Center. She is fluent in French, can speak some Spanish, and hopes to be able to use her language and professional skills to help those in need in Haiti.
Dr. Adie Kalansky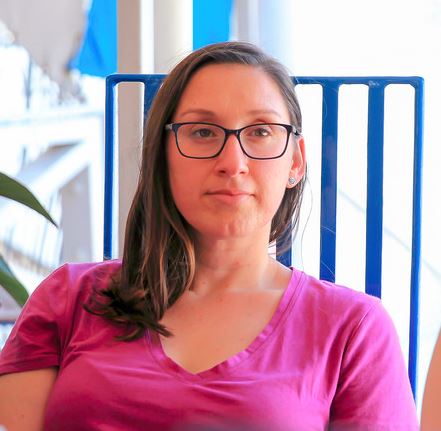 Dr. Adie Kalansky is a resident of internal medicine at the Jewish Hospital of Cincinnati. She attended medical school in Israel, in an underserved area in the Negev desert. Attending Ben-Gurion University of the Negev Medical School for International Health gave Dr. Kalansky the opportunity to work with a diverse population in a neglected part of the country. The school also afforded an opportunity to learn how to work in a low-resource setting in Vellore, India for two months in her final year of school. She is currently in her final year of an internal medicine residency and is interested in pulmonary and critical care medicine. Dr. Kalansky is dedicated to teaching other residents and medical students about preventing and managing medical emergencies and medical procedures. She is looking forward to learning how to apply her medical knowledge and skills in a low-resource setting and learning about the Haitian people.
Dr. Maggie Sant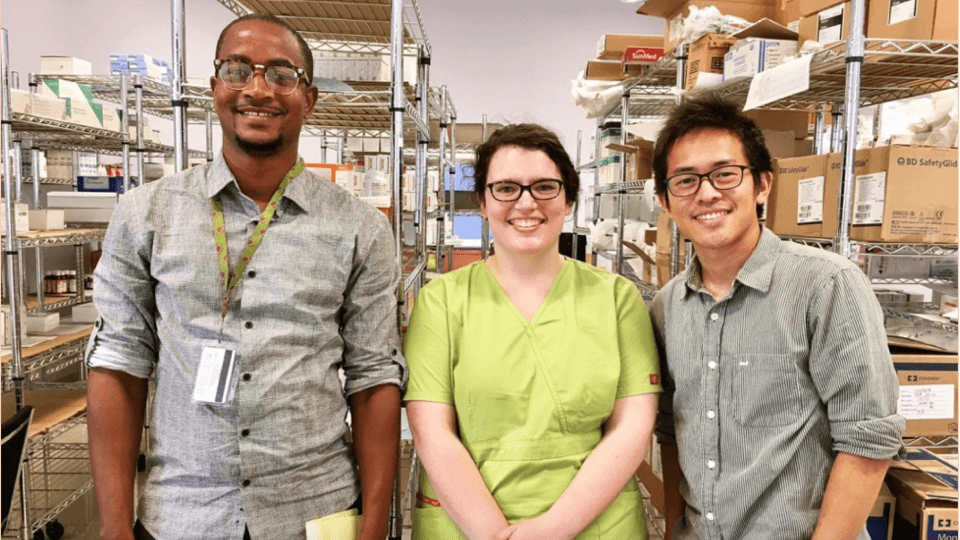 Dr. Maggie Sant is a population health pharmacist at Mercy Health Select in Cincinnati. She spent the first two and a half years of her career as a night shift pharmacist at a 400-bed hospital. She previously volunteered at the BJSH in June 2017 and has been anxious to return ever since. Dr. Sant hopes she will be better prepared to interact with patients, medical staff, and community members now that she has taken six months of French. She is looking forward to working in the pharmacy, helping to identify areas for improvement, and seeing if changes made last June had an impact.

Dr. Ilana Schlam is a resident of internal medicine at the Jewish Hospital of Cincinnati. Dr. Schlam was born and raised in Mexico City. After graduating from Anahuac University, she moved to Cincinnati to start her residency in internal medicine. She is planning to move to Washington, DC this summer to continue her training as a hematologist-oncologist. Attending medical school in a developing country allowed Dr. Schlam to take care of sick people in limited resource environments. She also had the opportunity to participate in several trips to provide medical care to underserved communities. She was humbled by these experiences and learned how much you can help people in need.
Glenn Erickson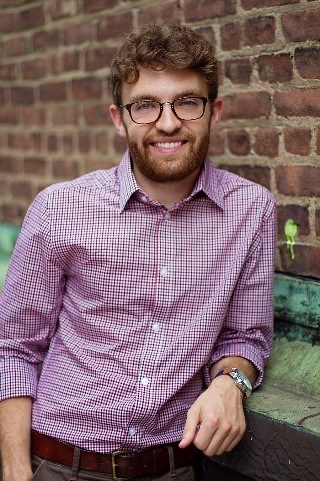 Glenn Erickson will serve as support staff for the mission trip. He has worked for CMMB's Medical Donation Program (MDP) for three years. He started as an intern with MDP during his senior year at Fordham University and was hired by the organization when he graduated. In his current role of MDP placement specialist, Glenn oversees the donation of medicine and medical supplies to organizations working in developing nations and tracks the impact on health systems and beneficiaries. He will be accompanying the team in order to investigate how to improve BJSH's continuing tracking and procurement of medicine and medical supplies.
Marcia Grand Ortega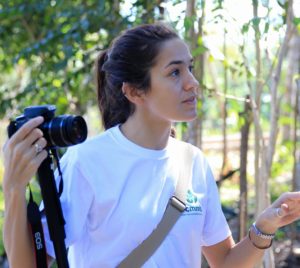 Marcia Grand Ortega will serve as coordinator for the mission trip. She has over 10 years of international experience working in project management, communications, and evaluation in the private, academic, and not-for-profit sectors. Before joining CMMB as an employee, she volunteered with our country office in Peru. During her time there in 2015, she had the opportunity to meet with beneficiary families both in Trujillo and Huancayo, and to work with the incredible community health workers, volunteers, and staff involved in providing services that change lives. It was this experience that brought Marcia to New York in 2016 to work on CMMB's international volunteer program.