Nawa's Story: A Life Cut Short
December 7, 2017 •
Stephanie Summa •
Zambia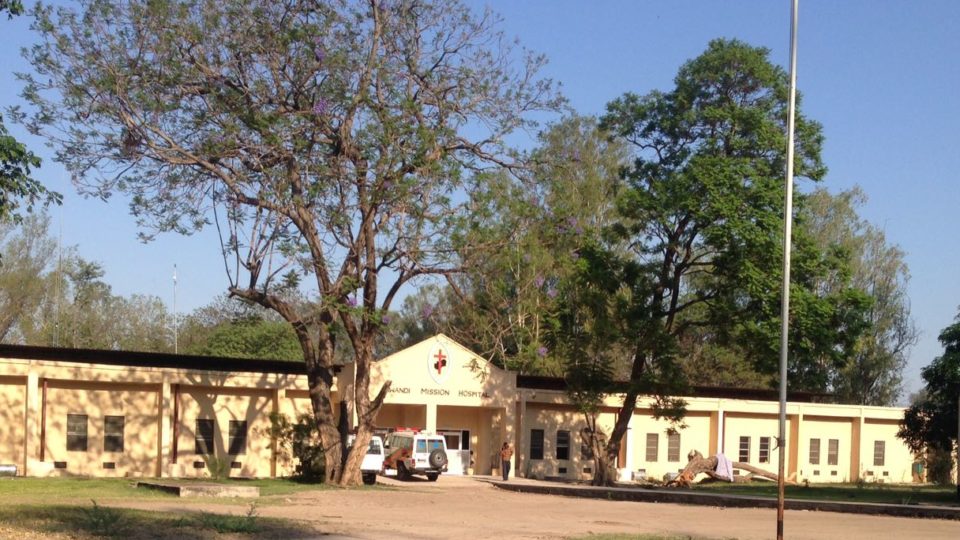 Stephanie Summa was born and raised in Rochester, New York and is an alumnae of Rochester Institute of Technology. In October 2017, she joined our team in Mwandi, Zambia, serving as a physician assistant at Mwandi Mission Hospital of Mwandi, Zambia. Here she shares a story of loss and hope. 
---
It was 10:50 am.
I was just finishing up the morning rounds in the female ward on one of the more chilly Saturday mornings we have had in Mwandi since my arrival. I was busy charting (recording the important facts about the patients I had seen, their progress or their illness) when a wail pierced the air, coming from the direction of the children's ward.
It was the kind of cry that pierces your heart and stops your breath.  I knew that something terrible had happened. Somebody had just lost someone they loved dearly.
Immediately my mind started racing. I started to think about all the children on the ward that I had seen. The baby with significant gastritis, another with pneumonia, and one with severe bronchitis. Their faces were clear in my mind. Each of them had looked very ill. They were drowsy, inactive, and they were crying a lot. Some had continued fevers and their antibiotics were adjusted to stronger ones. There were also two children being treated for severe malnutrition, an 11-year-old boy Palumbo and 2-year-old Nawa.
I walked over to the children's ward, slowly.
As I entered the ward, I looked around. The bed where Nawa had been the day before was empty.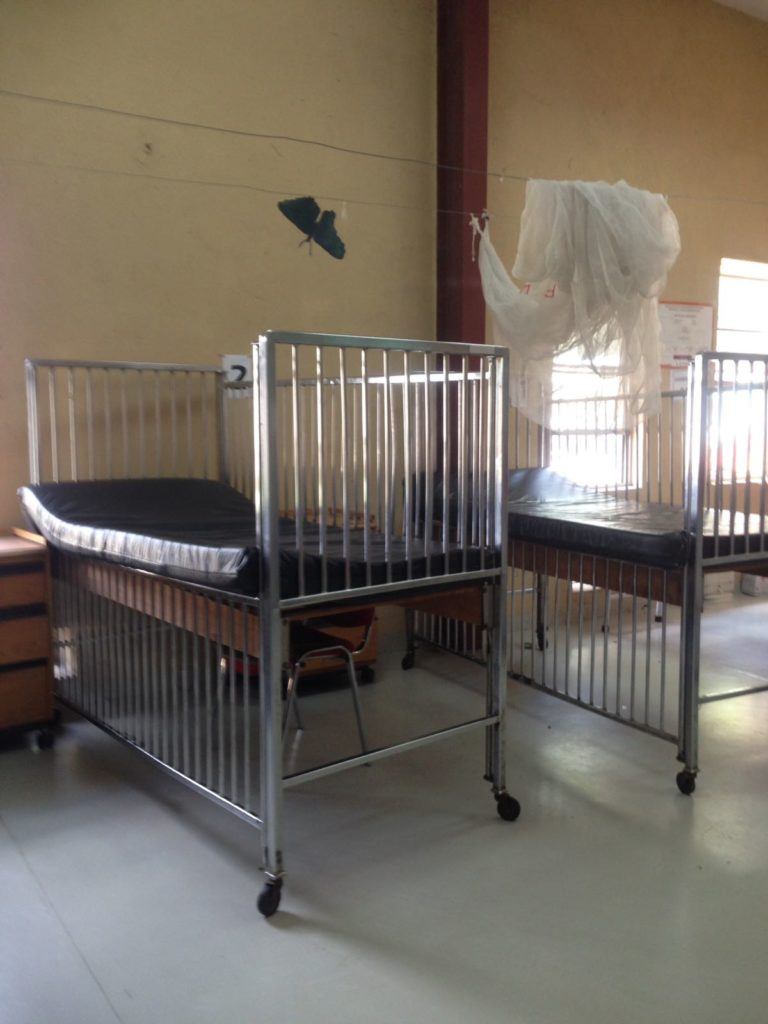 Five Days Earlier
Nawa was admitted to hospital five days earlier. His mother had noticed her son was breathless and refusing to eat. He also had a mass and had lost weight. On admission he weighed only eight kg, just three and a half kg more than at birth. At two years old you would expect a toddler to be running about, speaking, and causing mischief. But Nawa was limp and lethargic. He showed all the typical signs of severe malnutrition – an enlarged belly, irritability, and limited energy. His limbs were so narrow I doubt they could even support the little weight he had on his torso.
Nawa was diagnosed with a condition known as Marasmic Kwashiokor, the most severe type of malnutrition, and was admitted to the hospital for care.
When managing malnutrition a provider always considers the four H's – Hypovolemia (or dehydration), Hypoglycemia (low sugar levels), Hypothermia (cold), and Hypokalemia (low potassium and other electrolytes). Infection is also a big concern, because in those instances where a child or adult does not show the typical symptoms, it may be because the body is not even strong enough to create an immune response.
In Nawa's case he was started on empiric antibiotics, micro-nutrients, including Zinc and Magnesium, IV and then oral re-hydration therapy, and feeds (nutrient packed food used for malnutrition). He also received a blood transfusion. With these treatments he perked up slightly, but still remained very ill. And there was still a question about the abdominal mass.
A Mother's Love
What caught my attention most about Nawa was his doting mother. Despite the fact that he was irritable and much less interactive than typical children his age, every time I walked past she was holding him, feeding him, or showering his over-sized belly with kisses.
It was she who suffered the worst that Saturday morning. Crying amidst her family, this poor woman had lost one of her most treasured possessions.
We are still not sure what happened exactly. He had had an uneventful night. His vitals were stable. Then suddenly, he developed respiratory distress and within minutes, he was gone.
Like I said, it was a chilly morning, so one of the considerations was that he became hypothermic and with the severity of his malnutrition his body just could not warm up and instead shut down.
Despite all of the care he received, all based on management recommended by the World Health Organization for treatment of sever malnutrition, it still wasn't enough. All I could think of was how if we had been in the U.S. this would not have happened. Nawa would have had better access to food. He would have had frequent visits with his pediatrician who would have caught the abdominal mass earlier, because maybe this was contributing to his malnutrition and maybe if they found it, it could have been fixed.  And if he was hospitalized in the U.S. he would have had his own personal room with a heater, and access to daily lab tests to ensure he was improving as expected.
But Nawa didn't have access to any of those resources and because of this, Nawa lost his life, and a mother lost her child.
The Stats
The malnutrition rates in Western Zambia are staggering.
It is estimated that 36 percent of children have stunted growth from chronic malnutrition.
In Mwandi, where I am working, the numbers are a bit better at 14.5 percent.
I like to think that this is a combination of the work done by CMMB and another organization in town known as the OVC (Orphan's and Vulnerable Children). Through Children and Mothers Partnership program (CHAMPS), CMMB has been organizing programs throughout Mwandi with the hospital nutritionist. These programs educate families on a balanced diet using the foods they have access too. They also promote support groups so that mothers whose children are well-nourished can support mothers who have children who are underweight, exchanging recipes and ideas.
Severe acute malnutrition affects an estimated 19 million children under 5 years of age worldwide and is estimated to account for approximately 400,000 child deaths each year. WHO
CMMB also made a generous donation to the hospital of feeds (highly nutritious food) so that those hospitalized due to the severity of their malnutrition could receive the proper nutrition.
It is nice to know that there organizations working to help decrease malnutrition, but 14.5 percent of children is still 14.5 percent too many children. There is still much work to be done.
I like to think Nawa is now happy. That he is running through heaven with a full tummy and strong legs. But I know that Nawa's mother's is here suffering. No mother should ever have to go through the pain of losing a child from a preventable condition and no child should ever be lost to one.