Asante Rafiki, Thank you, Friend
December 8, 2017 •
Dr. Mary Fleming •
Kenya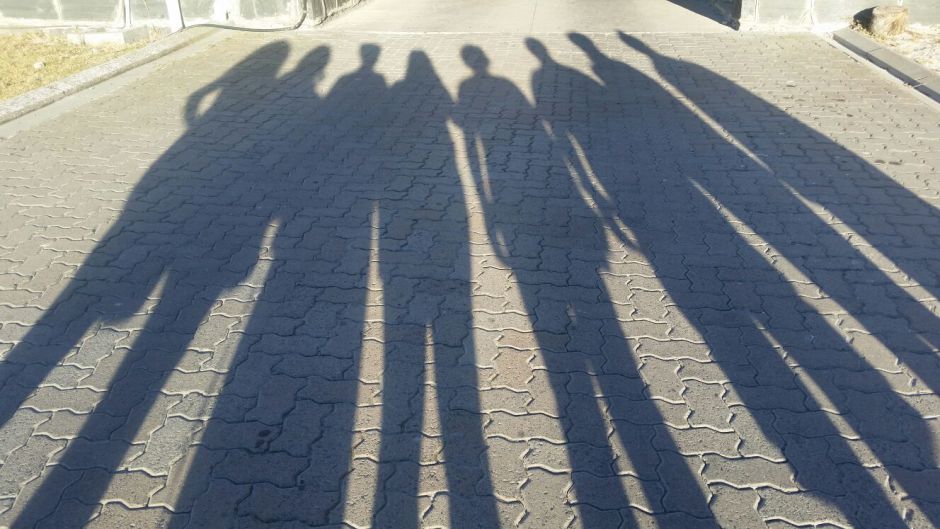 Dr. Mary Fleming is a US trained OBGYN who arrived in Mutomo at the end of September 2017. She will be serving at Our Lady of Lourdes Mission Hospital for the next six months. Here she shares some reflections about friendship, being away for the holidays and giving thanks.
---
The first time I spent Thanksgiving away from home was my senior year of college.  I wanted the opportunity to soak up a few more precious moments with my college friends, and to experience the Bayou Classic weekend in New Orleans.  Fortunately, a couple of my friends had an off campus apartment and they were willing to host us.  We all chipped in and cooked a potluck style dinner, most of us contributing to a Thanksgiving meal for the first time.  I remember listening to Maxwell's new album in the days when we still had a CD player.  We attended the battle of the bands in the Superdome and probably went to a party or two, nothing fancy. It was just food, friends and fellowship.
Since that year, I have spent more Thanksgivings away from my family. Sometimes because I had to work on the days around Thanksgiving, or sometimes because I was actually on call in the hospital.  On those occasions, I would celebrate with the closest friend I had in the area.  Most of the time preparing a dish but, sometimes showing up empty handed when time didn't permit me to cook.  They welcomed me graciously either way.
Over the past few years, one of my friends has officially hosted Friendsgiving.  Usually the Friday after Thanksgiving, to give those of us away from home the opportunity to enjoy the holiday, and for those close to home, the benefit of not having to choose to spend the holiday with friends or family.  The best of both worlds.
This year, I spent Thanksgiving in Kenya and I am missing the turkey, cornbread dressing, collard greens, macaroni and cheese, potato salad and, since I'm dreaming, chess pie!  But I wanted to take this moment to say thank you to all my friends, around the globe, that have supported and encouraged me on my journey.  I look forward to making many more memories with you!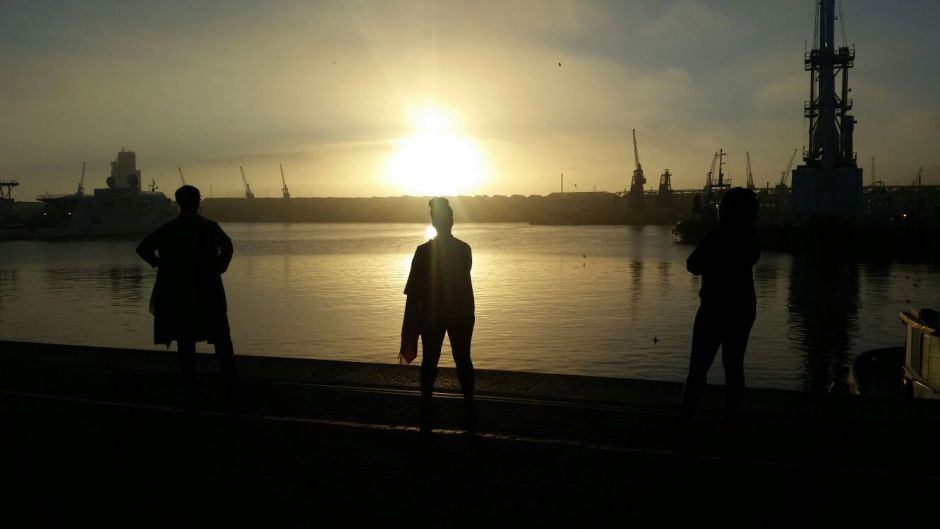 5 Reasons why I love my friends:
1.      They understand my punctuality.  I have a strong desire to do everything or conversely the dreaded condition of FOMO (fear of missing out).  This condition sometimes causes me to arrive early to the function, so I can leave early or sometimes I'm a little late to the party.  But if I say I'm going to be there, I'll be there.  So thank you for not getting annoyed with my fluid interpretation of time.
2.     They understand my love of travel.  I have friends with whom I have literally traveled around the world.  We've planned trips together and I've also inserted myself into a few already planned trips 🙂  I also appreciate those friends who host me when I show up on  their doorstep, suitcase in tow.  To the question, "where are you staying?"  My answer, "here…?" is always met with a gracious welcome.  And in the same vain, thank you to those who host my belongings in my absence!
3.      They understand my need to stay connected.  This fact is especially true in Kenya.  I was a little nervous about being so far away from family and friends for an extended time.  Without skipping a beat, they have been supportive and responsive to my random text messages, Facebook messages, whatsapp messages, emails… even when I lose sight of the time difference…
4.      They understand my need to be entertained.  I love activities and I enjoy new experiences.   From house parties to canoeing to kickball games, to whitewater rafting, to attending the Kentucky Derby, to skydiving, to tattoos to dinner 1150 feet in the air, to staying up until sunrise (more times than I can count), we've done them together!
5.      They understand me.  They allow me to be unapologetically myself in all my forms.  They provide encouragement when support is needed, reassurance when I doubt myself and honest reflection when I need a little, let's say reality check.  They keep me accountable and are instrumental in helping me be my best self.
Thank you friends!  I love you!
**Asante Rafiki = Thank you Friend