A Model For All Families – Your Weekly Reflection from CMMB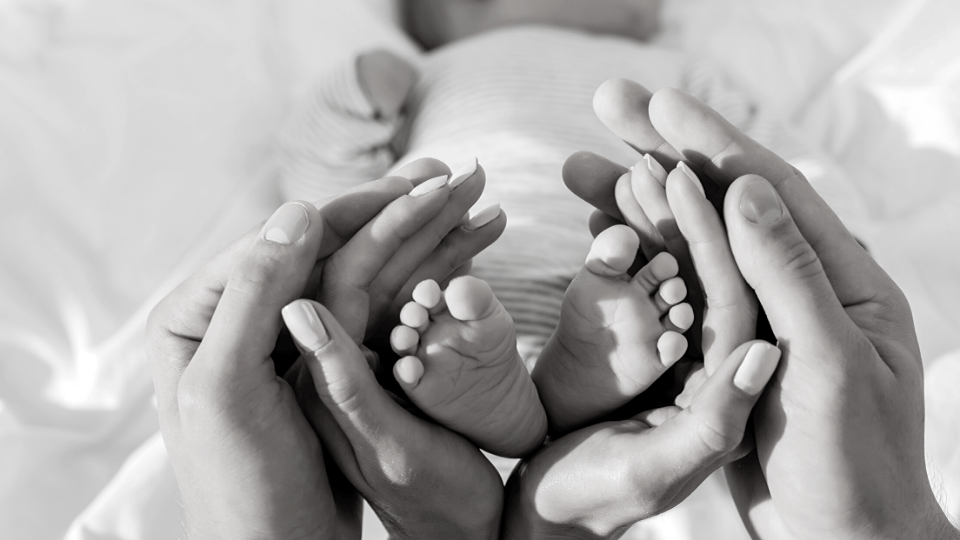 "Joseph rose and took the child and his mother by night and departed for Egypt."

—Matthew 2:14
In this Sunday's Gospel, an angel appeared to Joseph in his dreams telling him to flee to Egypt to keep his newborn son safe. King Herod had ordered the massacre of all boys two years old or younger, and his baby's life was in peril. Joseph took Jesus and Mary to Egypt, returning only after receiving another message in a dream that the danger was over. It's hard to imagine the difficult reality they faced, but Mary and Joseph did whatever was necessary to protect and care for Jesus.
Today we celebrate the Holy Family—the Christ Child, the Blessed Virgin Mary, and St. Joseph. Their love for one another is a model for all families, including our own.
In the slums of Peru, issues of poverty, hunger, and inaccessibility to health services are prevalent among the indigenous populations that live there. Parents of children born with disabilities are faced with even more daunting obstacles. The myths, misconceptions, and fear around children with disabilities mean that their families often experience discrimination, stigma, and exclusion. They desperately want to protect and care for their special child but lack the necessary skills and resources to do so.
CMMB's Rehabilitation with Hope program is changing that. In addition to providing essential therapies to children, Rehabilitation with Hope helps to reintegrate families into the community in Huancayo and Trujillo. Through their participation in project activities, families are introduced to a larger community of parents living with children with disabilities. Working and growing together, this group of mothers and fathers has found a place to be proud of their children rather than hide them away. They have realized that having special children makes them special parents, as they call themselves. By joining together, these special families work to overcome shared problems and contribute to the betterment of the health and life of their children. Together, they can make a strong commitment to the future of their children.
In 2019, the Rehabilitation With Hope project supported a total of 146 individuals across Peru.
"Thanks to Rehabilitation with Hope, mothers are seeing their children in a new light. They have witnessed their children doing things they never thought possible and they feel a new sense of love and appreciation. In addition to the strengthened bonds between families and their children, many of the mothers involved have spoken about the relationships they have created with the other women in the group. This support system has proven to be one of the best things to emerge from the program."
—Megan Ramirez, CMMB volunteer
In Peru, parents are finding strength from each other to protect and care for their special children in the most difficult of circumstances. Through programs like Rehabilitation with Hope, we are advancing our vision and mission to provide quality healthcare to the most vulnerable women, children, and communities with love, dignity, and respect. We are one human family, and this belief unites and brings us closer to God and to the people we serve.
The Holy Family feast is a good time to reflect on our human and spiritual families. Let us make time for activities that the whole family can enjoy together and rekindle the joy we find in each other's company.
Brightest blessings,
CMMB/Healthier Lives Worldwide