Family Hygiene Kits, With Love From Canada to Haiti
ByAdrian Wattamaniuk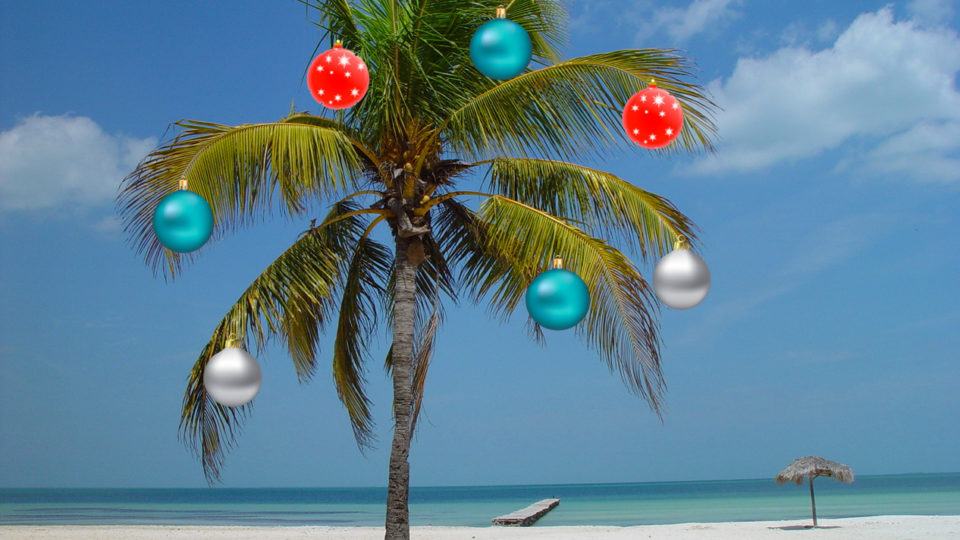 We have the beautiful pleasure of working with some of the most committed and dedicated teenagers in the world. From our Cristo Rey interns to the students at Archbishop MacDonald Catholic High School in Alberta, Canada, we are reminded that no one is ever too young to make a positive impact in the world.
Over the past three years, our connection with the Archbishop MacDonald School has grown into a real partnership. The students have spoken directly with mothers who are part of our programs in Peru, they have raised money to help support our economic empowerment programs with these same mothers, and they have helped raise awareness about the lives of those less fortunate.
This year, this same group of amazingly dedicated and compassionate students have decided to send a very special Christmas message to the families in Côtes-de-Fer, Haiti. Here is a special report from president of the club, Adrian Wattamaniuk.

---
From Alberta to Côtes-de-Fer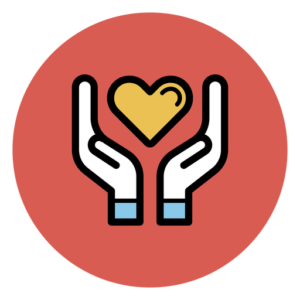 Starting this year, the International Mindedness Club at Archbishop MacDonald organized a Christmas event with our partners at CMMB. We were looking for something that would have a valuable impact on those we sought to help around Christmas, a time when people should be looking to give and to help others.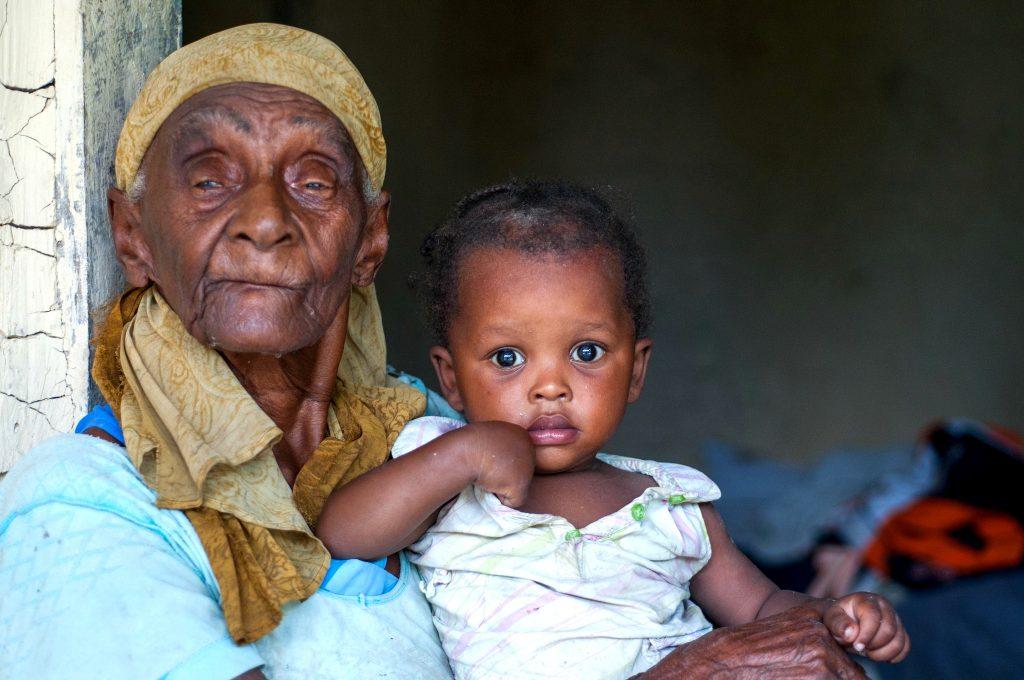 Our goal was to maximize the impact we had in the community we partnered with, Côtes-de-Fer in Haiti. After speaking with our contacts at CMMB, it was decided that basic family hygiene kits would be extremely useful in the community we were supporting. Our club organized advertising, awareness, and collection during the two-week collection period in November. We worked with our school's Social Justice club who organized a clothing drive for a local charity concurrently, which tied in nicely with our school's theme of "Local to Global."
These packages consisted of toothbrushes, toothpaste, combs, washcloths, nail sets, and some shareable toys for the children of the community. They are to be distributed to families in the community and even included some personalized postcards from our club members. We saw participation from over 150 students in our school and the packages were put together by 15 dedicated International Mindedness students. We put together 35 packages after school one day, as well as some other loose items and toys. We were really pleased with the engagement and participation from our school community and raised over $800 worth of hygiene items. Some of the International Mindedness students involved: Adrian, Angie, Cindy, Jessica, Kaitlyn, Kyla, Amelia, Ethan, Jacob, Justyce, Karen, Peace, Eon, Aurelie, and Lara.
Knowing that we would have a comfortable Christmas with the necessities of life made readily available, we wanted to try and deliver that same experience to others who wouldn't have it otherwise. Our club was motivated by the opportunity to help vulnerable people in a meaningful way.
Doing this drive made me feel like I was doing something to change someone's life and maybe make it a little better and that was so meaningful to me. – A quote from President-Elect, Angie Bustos
History with CMMB
We chose CMMB as our club charity a couple years ago. This decision was driven by a few factors, particularly CMMB's focus on helping the most vulnerable in society. As a club, we wanted our fundraising and awareness initiatives to have the greatest possible impact and decided CMMB would help us deliver on this. Being in a Catholic school, we also connected with CMMB's mission to deliver sustainable health solutions, following the example of Jesus.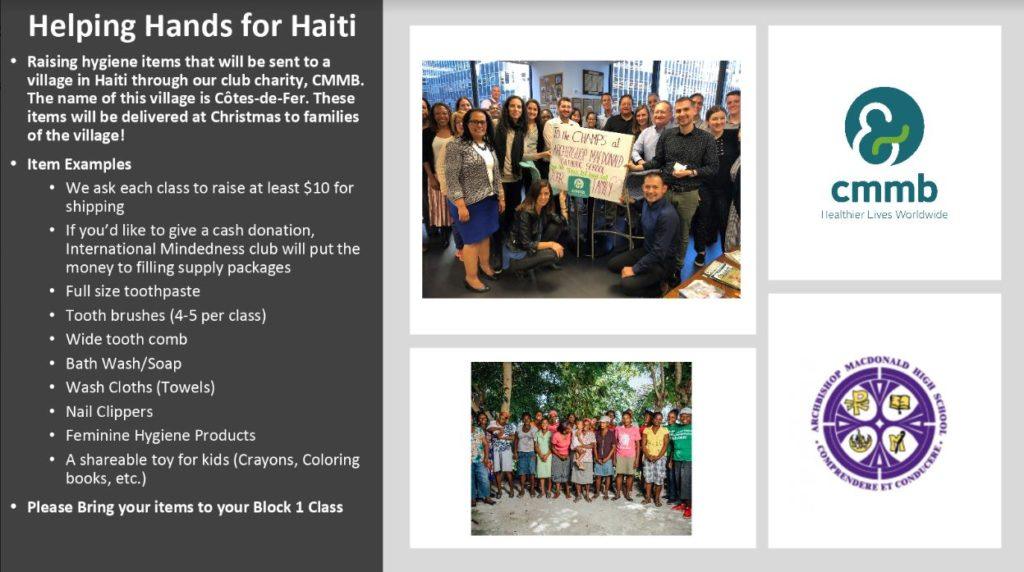 I am very proud of our school's diversity of clubs and students, all seeking to make both our local community and the world as a whole a better place. This hygiene drive was another excellent example of the ability of our student body to rally behind a cause and make change in the world.
Our club has many great events planned for the remainder of the year, including a screening of the amazing documentary, the Heart of Nuba and we are very excited to continue our amazing partnership with CMMB into the future!
We love what we do, but we can't do it alone