Help is On the Way for Desperate Haiti After Deadly Earthquake
By Paulina Katinas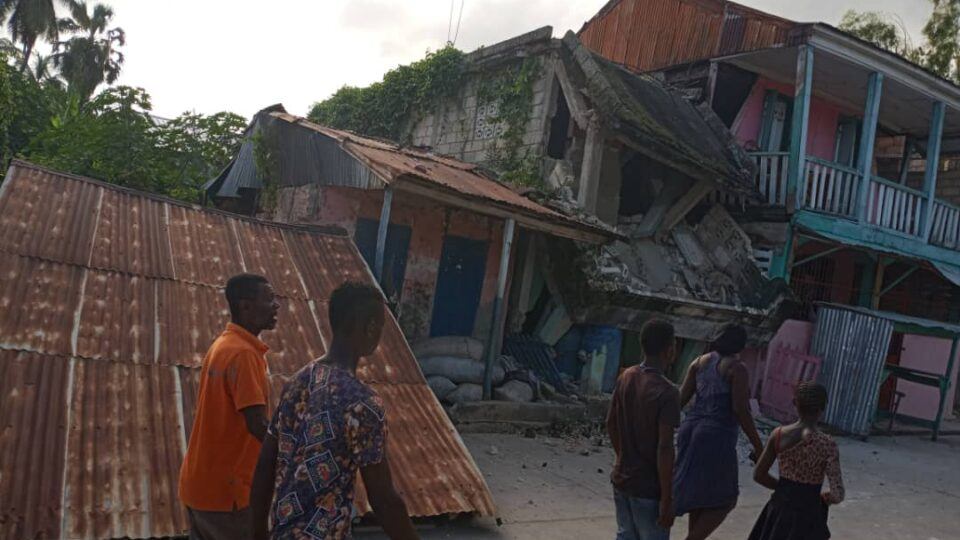 This article was originally published by The Tablet online HERE. CMMB Senior Vice President of Programs, Dick Day shares on CMMB's response. 
---
WINDSOR TERRACE — Within hours of the earthquake in Haiti, relief efforts were underway in the Diocese of Brooklyn and elsewhere to raise funds and provide emergency supplies to that hard-hit Caribbean nation.
Bishop Nicholas DiMarzio pledged that the diocese will do "whatever we can do" to help, including taking up a collection in churches to raise funds. The date for the collection will be announced within a few days, officials said.
Auxiliary Bishop Emeritus Guy Sansaricq, who was born in Haiti, met Monday afternoon with Archbishop Max Leroy Mesidor, the archbishop of Port-au-Prince, to find out directly from him what is needed. Archbishop Mesidor is currently in the U.S. and is scheduled to return to Haiti by the end of the week.
Bishop Sansaricq, who will be working with the National Center of the Haitian Apostolate on the relief effort, said the clergy will be focused on helping quake-ravaged churches.
"Haiti will be getting a great deal of international relief. The international community is ready to help. The government of Haiti will be taking care of the roads and hospitals and universities. We are going to be concerned with the special needs of the churches, which are not going to be the first concern of the government," Bishop Sansaricq said.
At least 10 churches in the affected area have been damaged or destroyed, he said.
The National Center of the Haitian Apostolate will decide within the next few weeks exactly what actions will be taken to support the churches in Haiti.
The New York Police Department has started a relief effort. The NYPD announced that every stationhouse in the city will have a drop-off box for residents wishing to donate supplies. The requested items include medical supplies, personal hygiene items, flashlights, and non-perishable food.
Dick Day, senior vice president of programs for the Catholic Medical Mission Board, said medicines and medical supplies were on their way to the earthquake's epicenter within hours of the catastrophe. The board operates the Bishop Joseph M. Sullivan Center for Health, a hospital in Côtes-de-Fer in southeast Haiti, so getting the medical supplies where they were needed was doable, Day said.
"The quake happened at about 8:30 and by noon we already had medicines and supplies on the road. We sent down antibiotics, bandages, and other kits, primarily for wounds and breaks," he said.
The board's members on the ground in Haiti will pay a visit to the epicenter to assess the damage "and coordinate with local officials and other NGOs (non-governmental organizations) and really identify where their needs and gaps are so we can step in," Day said.
Working in partnership with on-the-ground sources is key. "What we're trying to do is to really be timely in our response and appropriate in our response. We don't want to be sending things that aren't needed," Day said.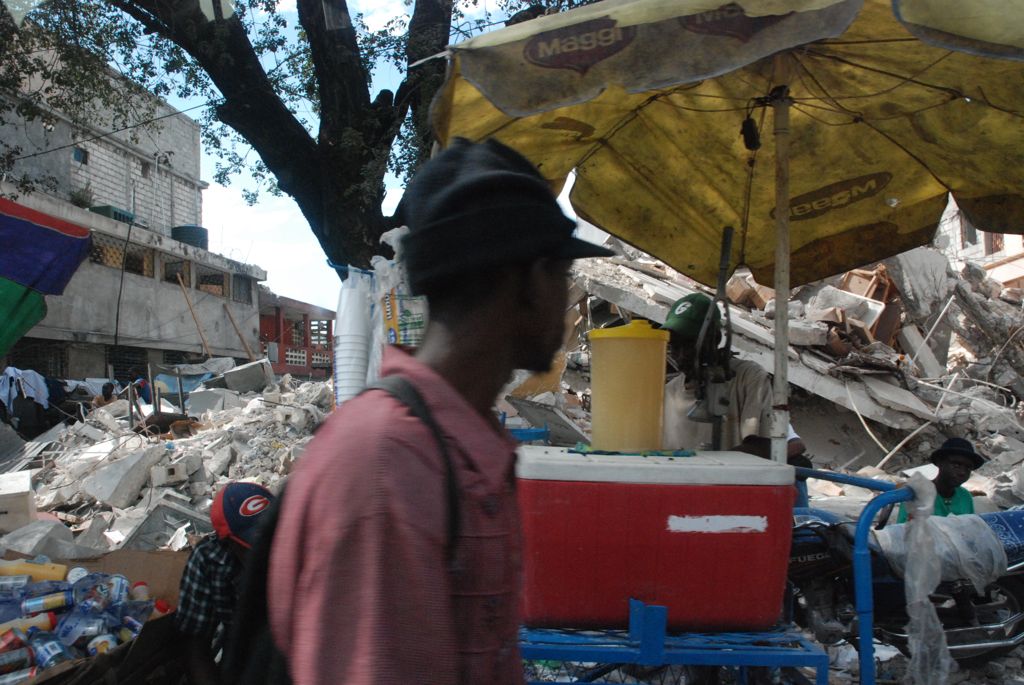 As soon as she heard about the earthquake on Saturday, Patricia Brintle, founder of From Here to Haiti, a group that helps rebuild churches, got on the phone to partners in Haiti to get a damage assessment so she could start planning reconstruction efforts.
"So many churches were completely destroyed," said Brintle, whose group is based in Queens. "One priest told me, 'We do not have a church anymore.'"
From Here to Haiti works with partners on the ground in Haiti — religious leaders, engineers, and construction companies, she said.
Some of the churches requiring reconstruction had suffered previous damage, either in the 2010 earthquake or from Hurricane Matthew in 2016.
"There is one church we worked on a few years ago. It was in disrepair, so we put a new roof in. Then Hurricane Matthew came and took off the middle portion. So we constructed it again — this time in metal. I spoke to the people down there yesterday and they said the church has fallen," Brintle said.
The 7.2 magnitude earthquake hit the southwest portion of Haiti at 8:33 a.m. on Aug. 14, according to the U.S. Geological Survey.
As of  Tuesday, more than 1,900 people were confirmed dead and another 7,000 were injured. More than 7,000 homes were destroyed, another 5,000 sustained damage, and thousands of people have been displaced.
The 2010 earthquake killed 220,000, injured 300,000, and displaced an estimated 1.5 million.
The number of casualties this time may be lower due to the timing of the quake and the location of the epicenter, Bishop DiMarzio said. "Thank God, it wasn't at night," he said. "The last time it was during the night and that's why so many people died. But since it was during the day, at least the people were able to get out of the houses."