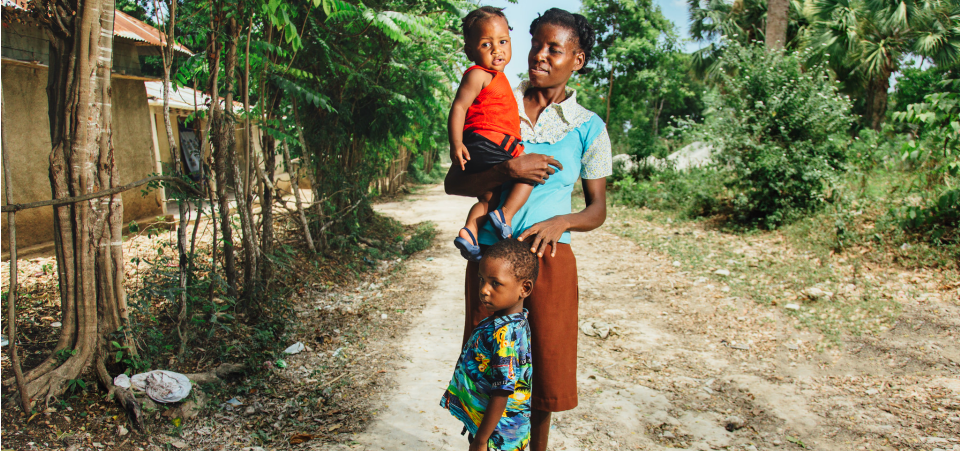 In the rural community of Côtes-de-Fer, in Haiti's southeast, Mania and her family are like most others – living in poverty, often in poor health, with subsistence farms that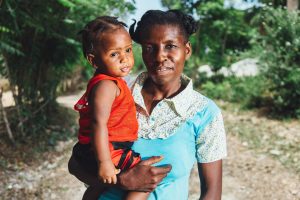 sometimes don't produce enough for her family to eat. They are currently battling through a prolonged drought.
About nine months ago, Mania gave birth to her fifth child, at home, on her own with no medical help. This is how she also delivered her first four children, but this time bleeding and pain kept her in bed for five days. She knows she is fortunate that all her children have survived so far, but she is also aware that childhood malnutrition deeply affects development milestones. Circumstances may be vastly different, but she has a wish that most of us share: "My dream for my children is for them to be intelligent… I want them to have a better future." Thanks to you, we are helping Mania reach her dream.
Our CHildren And Mothers PartnershipS (CHAMPS) program targets the leading causes of illness and death for women, children and their families in communities like Côtes-de-Fer. We partner with the communities long-term, because we know that real change takes time, and that we can't do it alone – we need support from people like you, and we need the communities to sustain it into the future.
Through CMMB-supported community health workers, Mania's family health is regularly monitored, she is getting crucial information on immunization, how to prevent and treat common health problems, when to see a doctor, and how to ensure proper nutrition for her children. She now knows to boil water to make it safe to drink and takes her baby Lorodner to monthly community rally posts for checkups. Also, Mania is learning about ways to create an income so she can invest in her children's education and plan for the future. We're planning even more projects to implement this next year. Together, we can help many more women like Mania realize their dreams for their children to have a better future. champs Stands for Children And Mothers PartnershipS, because we believe in the transformative role of women in their communities and the potential for children to shape their own futures.