Our Hero in South Sudan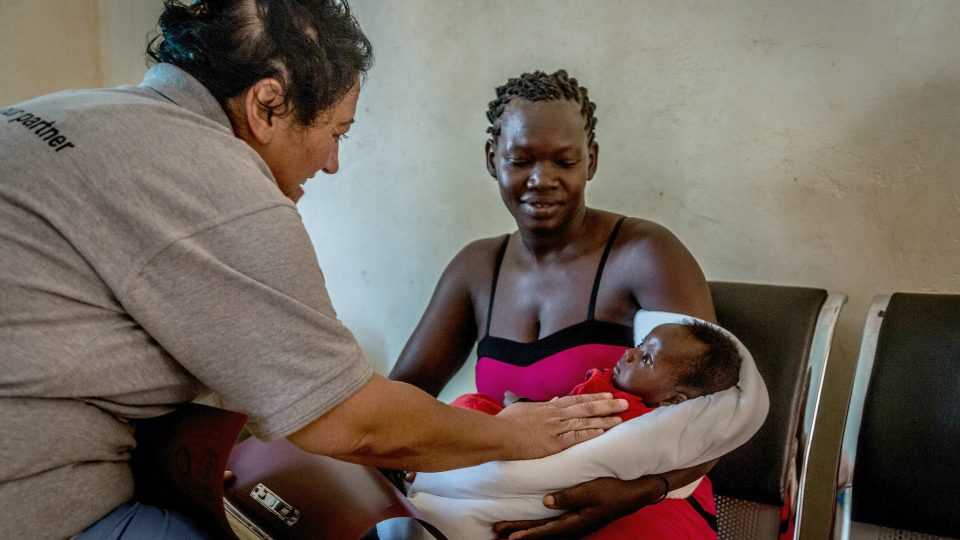 "Bloom where you are planted."
In 2015, Dr. Rachael Consoli made a life changing decision to move to South Sudan as a CMMB medical volunteer. This calling would send her to serve one of the most vulnerable communities in the world. What would make a Harvard trained doctor and a Board Certified Obstetrician and Gynecology Surgeon leave the comfort of Boston for one of the toughest places in Africa?
Love.
As a volunteer, Dr. Consoli would work tirelessly to bring safe motherhood to South Sudan, and her highly trained medical care would change and save lives. Patients would line up at the clinic door each day. Expert, emergency C-sections meant mothers and babies would live. Complicated surgeries would improve long term health for women and their children.
Patients flocked to Dr. Consoli for her loving care, strong faith, and her lively sense of humor. She would make the women laugh, trying to speak their language.
After more than eight months in the field, violent conflict forced the temporary closure of Dr. Consoli's beloved safe motherhood practice. She, along with most CMMB staff and volunteers, were forced to abandon the area and flee to safety. Knowing these pregnant women and new mothers so well, Dr. Consoli was heartbroken.
Violence plagued the region for months. Once a place of peace, gunshots shattered the nighttime silence. Rural villages were burned and destroyed. Entire families slept in the open air without warm blankets or comfort of any kind. Dr. Consoli wrote: How would anyone know that an "insecurity" would happen and be so devastating? Ever faithful to her calling, she began volunteering in a safer location, caring for patients with HIV/AIDS, malaria, TB and other maladies.
It's definitely not the work Dr. Consoli thought she would be doing as an OB/GYN, but she's taking her Aunt Antoinette's motto and Corinthians to heart: "Bloom where you are planted."
She wrote:
The patients in the "Adult Medical Ward" have never had a physician like me! God placed me here for a reason. I bring the JOY and HAPPINESS of Jesus to patients daily. Poor South Sudan. I love this place and these people. During times of war and conflict, peace-related values become even more important: a love of strangers, empathy, and the drive for social justice.
We are committed to standing with the South Sudanese people affected by insecurity, to face down the inhumanities being committed, and to provide women, children and communities with lifesaving support. We're working to remember the progress we've made, and harder still to restore critical services that conflict has temporarily destroyed. With hope, hard work and your support, healthy women and children will continue to "bloom" in South Sudan.