Hurricane Matthew Relief in Haiti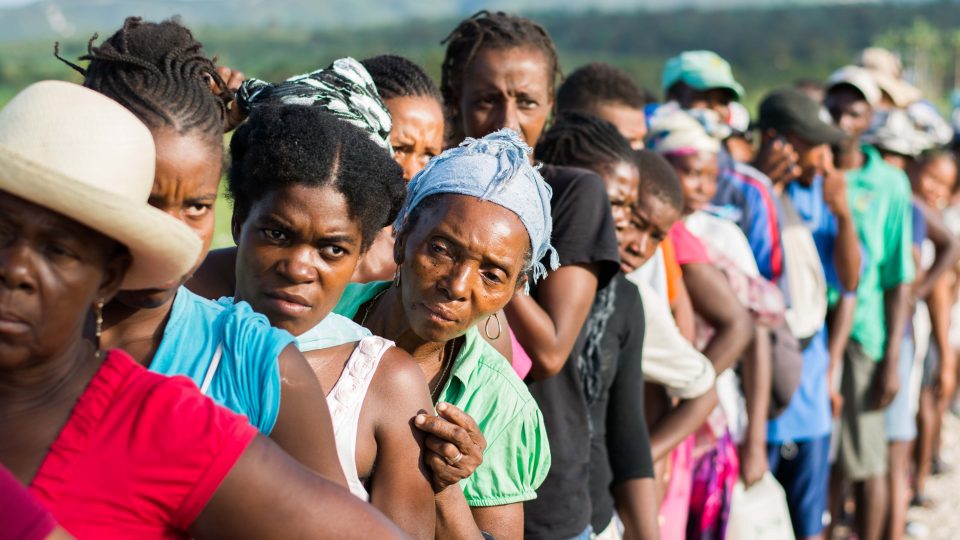 Where
Haiti
Why
Provide relief to families impacted by Hurricane Matthew in Haiti.
Funded by
Private donors
When
2016–2017
What
In October 2016, Hurricane Matthew decimated homes, uprooted trees, destroyed gardens, and killed more than 800 people. Flooding and strong winds from the storm damaged shelters, water sources, and whole water systems. Disease threatened. Already-vulnerable families were pushed to desperation. Damage to the island totaled more than $1 billion.
During the hurricane, CMMB opened the then-unfinished Bishop Joseph M. Sullivan Center for Health to families whose homes had been destroyed. After the winds and rain subsided, CMMB supported affected families by providing:
Water purification kits (including tablets, powders, and filters) to make sure that people had safe drinking water.

Emergency food supplies to replace those destroyed by the storm and to compensate for the disruption of the normal agricultural calendar.

Basic household items, such as buckets.

Basic building supplies.

Essential medicines to help prevent infection of wounds sustained during the storm and the cleanup and in communities to prevent outbreaks of diseases such as cholera.
Related Stories
CMMB's emergency response update
Haiti after Hurricane Matthew: photos
Haiti relief efforts after Hurricane Matthew: beyond kits