More Child Soldiers Released in South Sudan
By CMMB
On Tuesday, August 7, more than 100 children and adolescents formerly associated with armed forces and armed groups will be released in a ceremony in Gbudue State, South Sudan. CMMB and its partners, including UNICEF, will be participating at the event. Several South Sudanese government officials – including Minister of Defense, General Chaplain Khamis Edward – will also be present to witness as the children remove their uniforms and lay down their guns.
After the ceremony, the children will move into a transit center, where they will receive medical screening and psycho-social support. They will remain at the center for three months, and then, where possible, the children will be reunited with their families and begin a reintegration into their communities. 
Once in the communities, CMMB will provide continued psycho-social support as part of our child protection activities. This will include play therapy and education. Our child protection team previously worked with former child soldiers released in February and April.  
This ceremony comes after the release of hundreds of child soldiers on two previous occasions – this past February and April. Since the civil war began nearly five years ago, it is estimated that over 19,000 children were recruited as child soldiers and robbed of their childhoods.
As a key partner for child protection around Yambio, CMMB plays an active role in the overall reintegration process of former child soldiers, including disarmament, demobilization, and reunification with families. The reintegration process is slow and challenging. The horrors that so many of these children have faced require specialized support, patience, and time.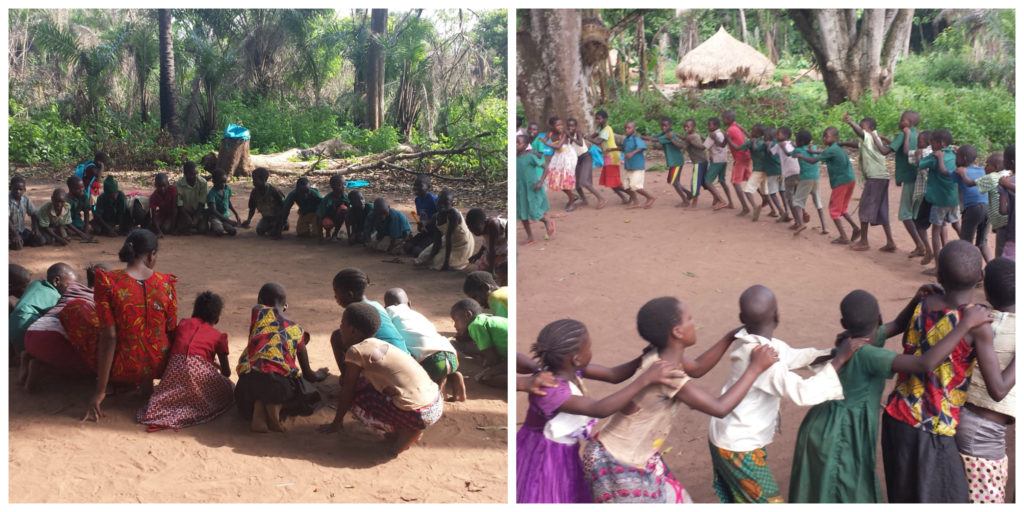 Child Soldiers
The global commitment to end the use of children in armed conflict led to the release and reintegration of more than 5,000 children in 2017, but tens of thousands of boys and girls are still being recruited, kidnapped, and forced to fight or work for military groups or armed forces at "alarming rates" according to the United Nations.
About CMMB – Healthier Lives Worldwide
CMMB (Catholic Medical Mission Board) is a global humanitarian organization with more than 100 years of experience in delivering the best possible health solutions to women, children, and communities living in poverty. To learn more, visit 
cmmb.org
.