Video: Changing Lives for Children with Disabilities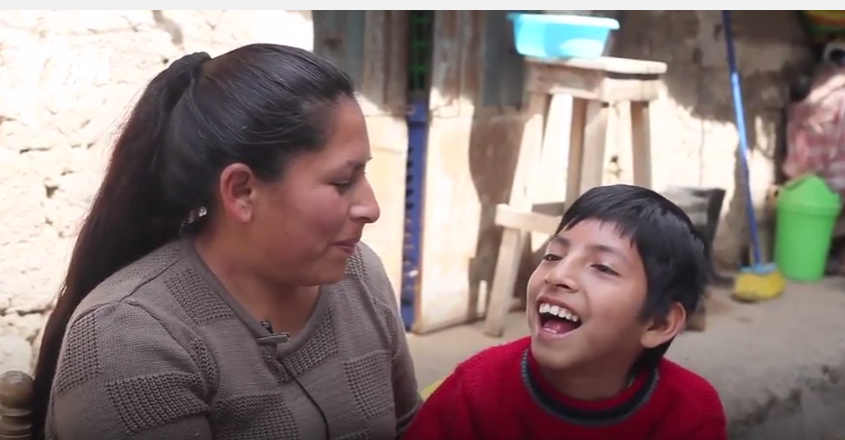 Hope for Children Living with Disabilities
Tackling Discrimination and Exclusion
The World Report on Disability, jointly produced by the WHO and the World Bank, estimates that approximately one billion people are living with a disability. Of this, 1 in 10 are children and 80% live in developing countries. All over the world, the daily reality for children living with disabilities and their families, is frequently one of discrimination and exclusion.
Because of the lack of services available to the majority of people with disabilities and the daily challenges they face due to discrimination and exclusion, they tend to have
poorer health,
lower levels of educational attainment,
less economic and social opportunities and,
higher rates of poverty
We find it unacceptable for any child to be treated differently because of an intellectual or physical impairment. With commitment, dignity, and love, all children must be allowed to thrive.
In especially poor and remote communities in Peru, such as Huancayo and Trujillo, children born with disabilities and their parents face multiple obstacles, including lack of education, discrimination and stigma, and services that are inadequate, inaccessible or nonexistent.  CMMB's Rehabilitation with Hope in Peru assists these children and their families by providing access to high‐quality therapy based on the community‐based rehabilitation model of the World Health Organization (WHO).
Watch this video to see how CMMB programs address the rights of these children to survive and thrive, living up to their full potential. And be sure to look closely at the faces of the mothers whose lives are also forever transformed.