Challenges and Changes
November 17, 2016 •
Laura Kryiss •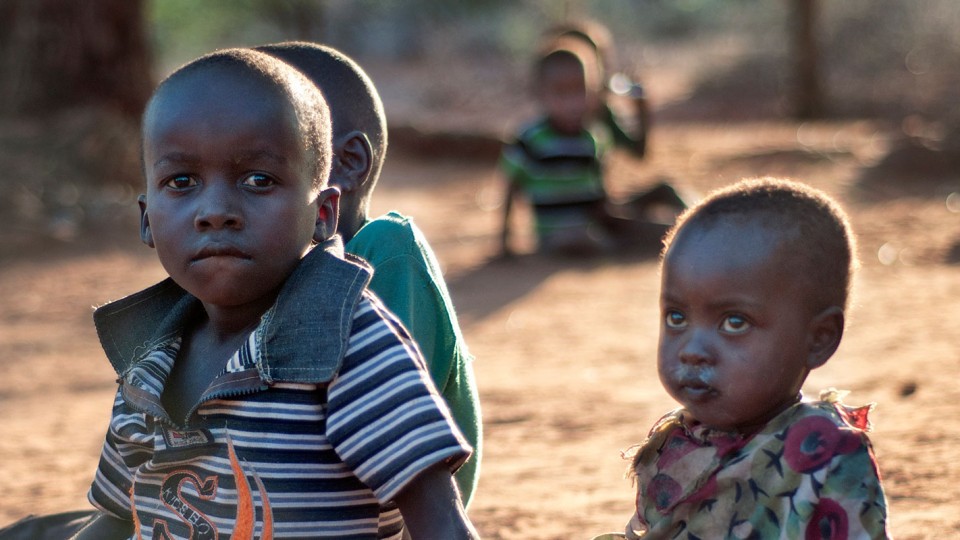 Laura Kyriss is a volunteer labor and delivery nurse serving in Mutomo, Kenya. Here she shares an honest and powerful account of the series of events that led her to Kenya and how her experiences – both the good and the not-so-good – are changing who she is. 
"The secret of change is to focus all of your energy not fighting the old, but on building the new." – Socrates
Today is an anniversary of sorts for me for a couple reasons. 2 months ago, I got on a plane bound for a country I knew very little about, to a place very different than home to serve as a volunteer nurse. I've spent a lot of time by myself here and I think I've learned a lot in a short amount of time about who I am as a person, what I want in life and what's important to me.
One year ago today, I was boarding a plane bound for a city that I thought would become home, to the man that I believed I would spend the rest of my life with. However, neither of these things were meant to be. A little over a month later I was completely blindsided when he broke things off. He said that I would find someone better for me than him. I was too heartbroken at the time to believe this, but time has since given me perspective and I now see that he was actually right.
"Grief is in two parts. The first is loss. The second is the remaking of life." – Anne Roiphe
So with my broken heart in my head, I went forward with my plans to volunteer in South Sudan, something I probably never would have done with the shiny ring on my finger that he had promised me. I made new plans for my life and set new goals: I joined a kickboxing program and bought new artwork for my apartment that I loved, but knew he would've hated; I learned to sleep in the middle of the bed; I made the commitment to go to South Sudan and I found and applied to a midwifery program. I was making plans for a new life. I still missed him like crazy, but I was standing on my own two feet again. It seemed like my life was back on track. I found myself feeling nervous but excited about the new direction my life was headed.
Then a couple of things happened that shattered my carefully laid plans. I found out new information about my ex, things that made me doubt my judgment and made me wonder at how I had been so naive to believe the lies he told me and all this just as I had finally and carefully glued the last few pieces of my broken heart back together.
And then days later, with my bags packed and my plane ticket purchased, I found out that due to a resurgence of instability and conflict, I would not be going to South Sudan. I was devastated. I couldn't help but guess at what the future held. As scary as South Sudan was to me, I had done my research and I knew what to expect. But now I was being re-routed to Kenya, a country I knew nothing about and I was doubting myself. What was I doing?
Five days before my departure, I found out that I would be going to a rural part of Kenya. I had no time to try to learn the language, no time to research the country, no time to mentally prepare myself, no time to make any plans. But I took the leap.
On September 12th, I waved goodbye to my friends and family, with tears in my eyes, and boarded the plane that would take me away from my carefully planned life. 48 hours later, I landed in Nairobi, and my new adventure began.
Since arriving, my desire to control and plan things is still firmly intact. I get easily frustrated at the red tape and corruption that keeps us from doing our jobs. I am angry at the men who think that because I'm a woman, I should just be quiet and do things their way, even though the evidence-based practice that I'm suggesting would have better outcomes for the patients. I mourn for the babies that die here that would have survived if only they had been fortunate enough to be born at my hospital instead of at home. I cry for the women who labor at home for days before finally coming to the hospital and all because they don't have the money for the admission fee (about $2 US dollars).
Women come in with ruptured uteri and bladder injuries after prolonged obstructed labor and their babies that are in such critical condition that they tell us not to bother resuscitating because he won't survive. I celebrate when those same babies are doing better off oxygen and not having any more seizures and are breastfeeding and gaining weight, despite all the doubt. I'm heartbroken for the malnourished children I see in the villages, with their swollen bellies staring wide-eyed at our car. I'm frustrated when the power is out for several days and my phone is on 5% battery and my water tank is empty and I miss my comfortable life at home. Some days I even miss the girl I was a year ago, thinking she had her whole life all figured out and neatly planned. After weeks like this past one, I miss the determined woman I was.
"Without a struggle, there can be no progress." – Frederick Douglass
This work is hard, and I feel beaten down and so incredibly disappointed by the lack of action. But, I have to remind myself that change isn't measured in days or months here, but in years, and the work I'm doing now is making a difference, however small. I have to take my small victories and cherish them. I know I'm making change person by person, and that's such a huge gift when I step back and really think about it.
Because of all of this, I know that the person I'll be when I board the plane home in 3 weeks will be radically different from the person I was when I arrived, and that's OK. God has broken me here, but He is putting the pieces back together this time. I'm a little bit messier, a little bit more serious, and a whole lot braver than I ever thought I could be. God knew all along that I needed this place to ride me of my need for perfection and control, and boy, how it's done that.
Even though this place, with its beautiful mountains and dusty red dirt that clings to your feet, was never in my plans, I realize now that God truly answered my prayers when I told Him I would move my feet if only He guided my steps. My life has been completely rearranged by God despite my careful plans, and looking back, I wouldn't want it any other way.
"She stood in the storm, and when the wind did not blow her way, she adjusted her sails." – Elizabeth Edwards

---