The Intern Experience: Working Remotely with Our Kenya Team
October 20, 2020 •
Chloe Riven •
Kenya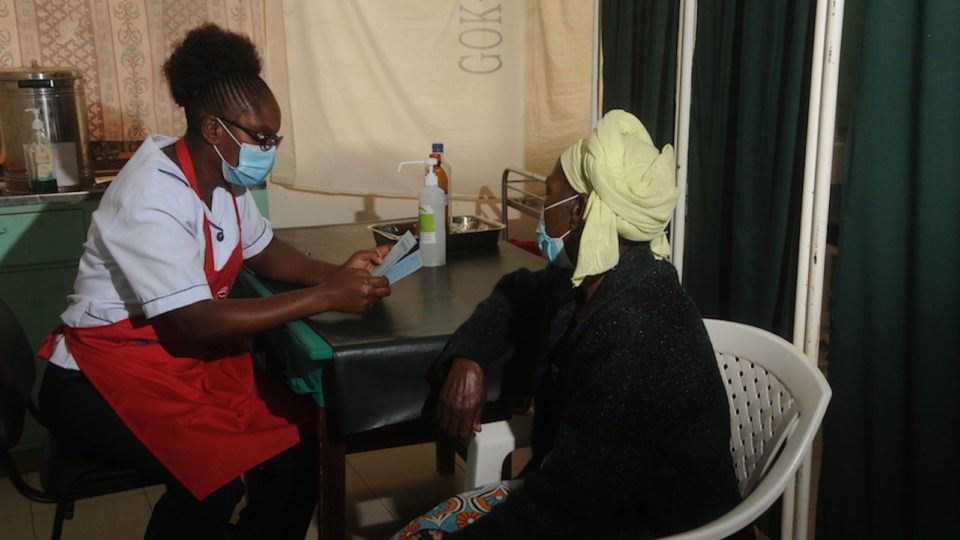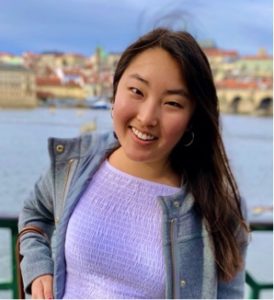 Chloe Riven is a senior at Fairfield University studying Health Communications and Health Studies. Chloe recently completed her internship as a  field educator and health communication international intern with our Kenya team. In the interview below, she tells us about her experience working remotely—the projects she supported, the challenges she overcame, and the lessons she learned. 
---
How did you discover CMMB?
As a Jesuit Catholic Institution, Fairfield University has connections with CMMB. My professor, Dr. Patrick Kelley (MD, DrPH), is also a CMMB board member and introduced me to this wonderful organization my sophomore year. Since then, the opportunity to serve as an intern has always been on my radar.
What was your role as an intern with us?  
I tele-worked from Washington, D.C. for the spring and summer 2020 terms as a remote field educator and a health communication international intern. I supported the in-country Kenya office located in the Nairobi region by preparing health education information for the communities.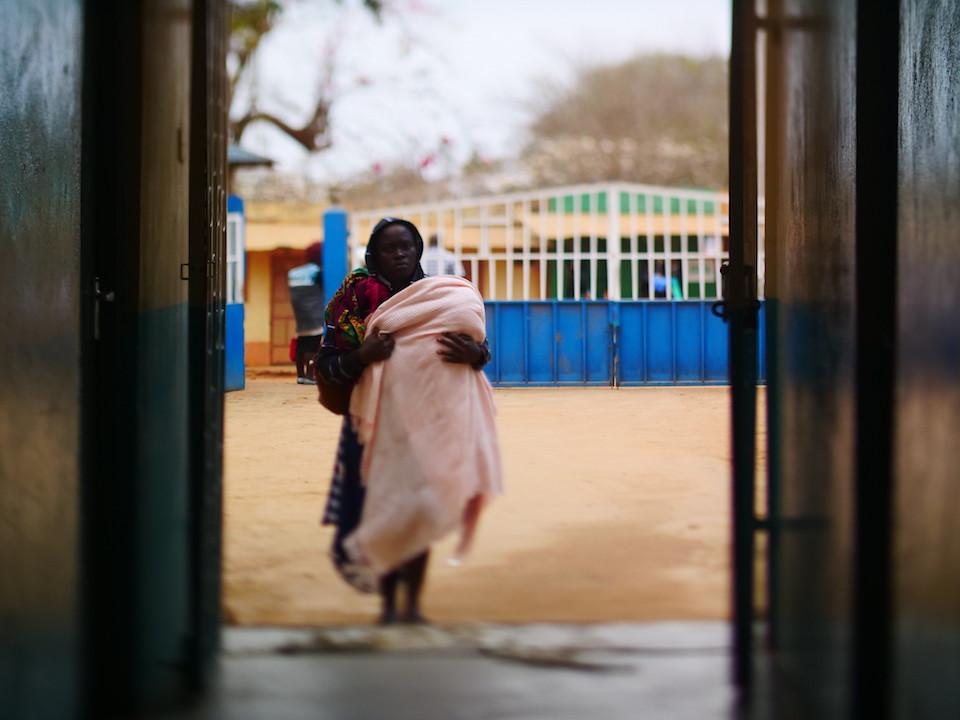 What projects and tasks did you support?
I was tasked with a variety of projects throughout my semester. The initial, pressing assignment was to prepare COVID-19 content that included educational training videos for community health workers. The videos focused on everything from the office's mission and goals during the pandemic to infection prevention and case management.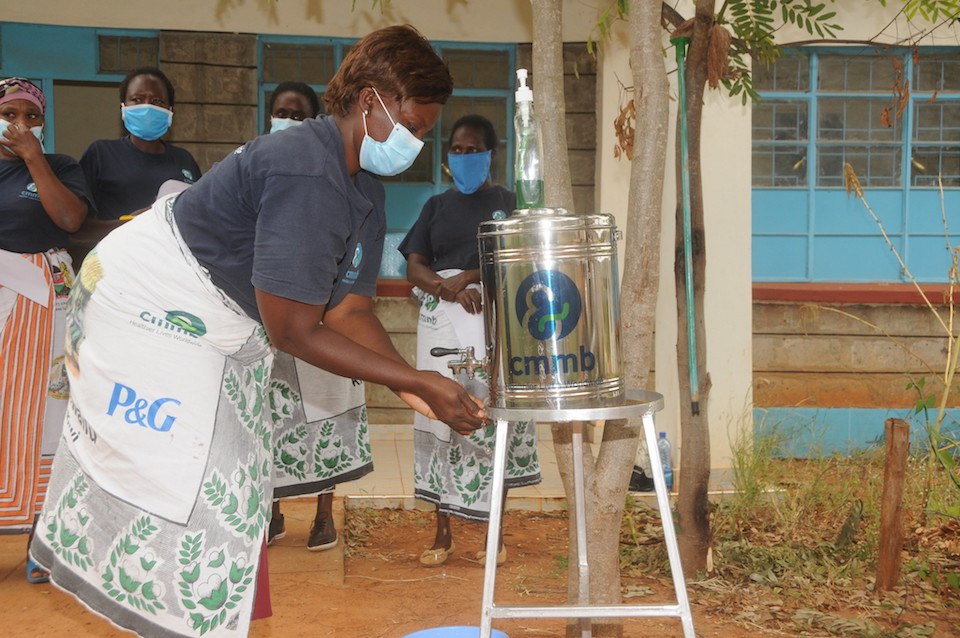 My next project was creating a Community Health Aid for community health workers. This was a job aids booklet with the core focus on breast cancer. The book offered an introduction to breast cancer for health workers and included topics like signs and symptoms and patient management.
Following the job aids booklet, which was printed and eventually spiral bound, I created cervical cancerpamphlets with infographics. One version targeted girls in their teen years, and the second targeted parents and mothers. The topics included risks, signs and symptoms, preventative measures and more.
For my final project, I edited media and created video content for the WASH Project in Kitui South. The video covered topics like health facility operations, water harvesting, resource distribution and more.
Why was your role so critically needed by the field team?
Although I wasn't physically present in Kenya, I needed to perform in a swift manner to disseminate clear COVID-19 health information to health care workers and their communities. Lives were, and still are, at risk due to the virus. In order to best assist the field team, I made sure to provide a quick turnaround for all of my projects.
How do you think you contributed to the work of CMMB Kenya?
I am unbelievably thankful that the opportunity to remotely work with CMMB Kenya was still a possibility, especially considering how hectic the world is with the pandemic. Since a lot of my work was related to creating COVID-19 health education materials, I believe I offered the graphic design skills and knowledge of the topics covered in the training education videos. With precision and accuracy, I highlighted the important factors the community health workers needed to know in order to best serve their communities. Because COVID-19 was still evolving in Kenya at the beginning of my internship, there were some facts that had to be clarified as more scientific evidence became available.
Why is communications support needed in global health and emergency response?
As a communications major myself, I have a deep understanding of how important it is to work quickly, thoroughly, and with passion—especially in a global health pandemic. People are dying in this emergency, and more health care workers need access to PPE, education, and skills to help others. The root of providing aid is to start providing simple and clear information about how to best care for the community.
I worked closely with my supervisors, meeting with them once or twice a week via email, WhatsApp, and Skype, to ensure I would complete all my tasks assigned in a timely manner.
Do you have tips for working remotely with the field teams, especially those in different time zones, continents, and cultures?
Collaborating with my two wonderful supervisors, Jesse and Edwin, was always a pleasure. At the beginning of my internship agreement and onboarding, we established meeting times every Tuesday via Skype at 9 a.m. EST/5 p.m. Kenya time. I had to adjust to the major time differences, as we were not usually logged onto email and messenger at the same time.
I quickly learned, with the pandemic happening in full force in both the U.S. and Kenya, there were many other frontline priorities to complete before we sat down for a virtual meeting. So, being flexible throughout the day was key, and it was important to remember that my questions would always be answered and my projects would soon come to fruition.
Overall, as long as I asked questions, clarified, and planned on our weekly meetings, I was effectively and efficiently able to complete my projects in their entirety.
What you have learned from the experience?
The most powerful takeaway regarding my experience at Catholic Medical Mission Board was creating change far and wide and feeling like I truly made a difference in people's lives. Even though I interned with the Kenya office, I was able to see the impact of the projects I created. I learned how Kenya's beautiful culture related to the implementation of prevention and treatment, as well as how little actions go a long way. This internship truly offered me a unique perspective, proving it is possible to help a country thousands of miles away.
---
Chloe's next steps
Chloe is preparing for her next internship experience with Give Essential, a relief organization dedicated to reaching essential workers. Following her senior year in college, she plans to pursue a Master's in Social Work. 
We're thankful to Chloe for her dedication to advocacy work and can't wait to see all that she accomplishes! To explore the training and educational materials Chloe created for our Kenya country office, click here.