Meet Aaron Cho: Our Volunteer in New York City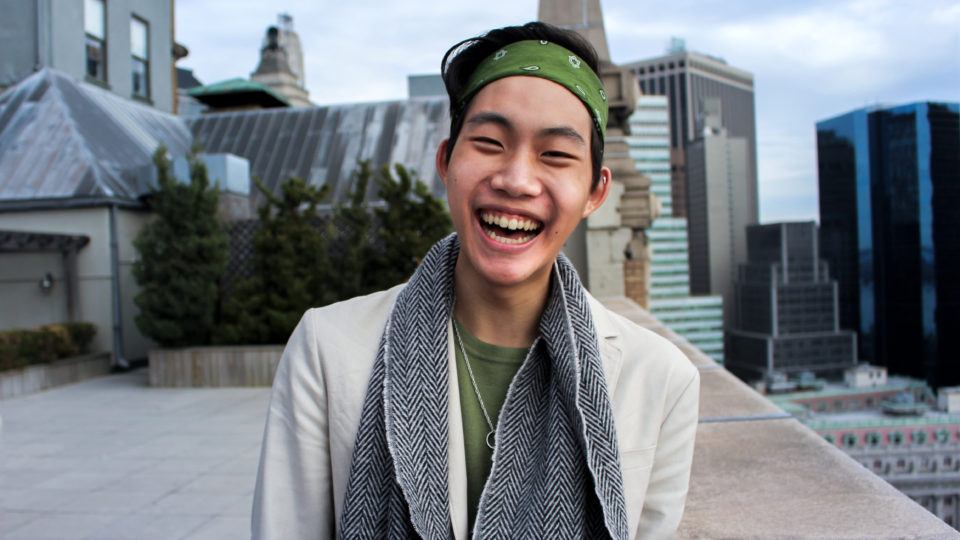 Aaron is a junior at King's College in the Financial District studying towards a BA in humanities. He is from Plano, Texas but is currently living in New York City. This summer he is interning with CMMB and studying Arabic at Hunter College. Last year, he went to the Czech Republic for 10 weeks with Josiah Venture as a missions intern, serving at English camps.
He's excited to be at CMMB and looking forward to learning more about international non-profit work. Read on to learn more about Aaron and his spirit animal!
---
Where is home: Born: Fairfax, VA, USA. Home: Plano, TX, USA
CMMB volunteer post: I am interning with the Strategy and Innovation team as a communications intern, working with Laura Manni and Alex Hladick.
If you were asked to sum yourself up in two words, which two would you choose? Kind and diligent.
Why CMMB? I first heard about CMMB through my aunt who had worked with CMMB in the past. After researching a little bit, I was excited at the prospect of contributing to CMMB's mission to bring quality health solutions to women and children. I appreciate that CMMB cares about people holistically and provide their services with faith, love, and compassion. I have been interested in learning more about international non-profit work, and CMMB stood out as a great place to get introduced and start learning.
What are you most proud of? There are a couple things that come to mind. The first is my art show from my senior year of high school. My school's art program was very rigorous and having work put up in our school's gallery space at the end of the year was incredibly gratifying. It helped me feel that I was ready to go to college and able to tackle difficult challenges. The other experience I am proud of is the time I spent in the Czech Republic. For 10 weeks, I lived out of a big backpack and spent time traveling around the country and assisting with English camps. I grew a lot during this experience and made some great friendships both with fellow team members and students. Spending my summer abroad helped expand my understanding of other cultures and allowed me to reflect on my first year of college from both a personal and spiritual standpoint.
Imagine you are stuck in an elevator. Who would you most like to be stuck with? And why? Hayao Miyazaki. I would love to learn more about his life and what inspires him to produce his art, stories, and films. It would be amazing to hear him tell stories and to see up close how he goes through his creative process. I'm sure that he has a lot of wisdom to impart, but know he will also be fun and entertaining. I don't know if it's true, but I imagine him as a warm, eccentric grandfather.
You are featured in the NY Times or your national newspaper. What's the headline? "Falling Down the Stairs: Learning to Live in New York"
What would be your theme song? "Blindside" by Hunter Hunted
Imagine if you were an animal – which would you be and why? If I were an animal, I would probably be a turtle. Ever since I was little, I have always loved turtles and consider them my "spirit animal" of sorts. I am generally a shy and reserved person initially, but become friendlier and open up more as I get more comfortable around new people. I've always seen turtles as cute but also sturdy and wise. I often forget to do this, but slowing down to take pleasure in the small moments of life like a turtle would is relaxing and life-giving.
What is your hope for your experience volunteering with CMMB? I hope to develop a greater awareness of the difficulties that people across the globe face and to use and develop my communication skills to share this awareness and to further CMMB's mission. Finally, as I grow in my understanding of non-profit work, I want to also learn how faith can play an important role in the workplace.
Favorite quote: "There is no pit so deep, that God's love is not deeper still." – Corrie ten Boom
What book should everyone read? Why? Persuasion by Jane Austen. I've always liked romance novels, ever since I was young. I appreciate the character development of Anne Elliot. She's not as immediately striking as some of Austen's other protagonists (like Elizabeth Bennet), but she is incredibly strong and considerate in her own way. I think this story is a testament about the importance of being true to your character and it offers good models for both men and women.
Who would you like to play you in the movie of your life? Steven Yeun or John Cho.
What is your hope for the future? I'd like to have a family and to involved in work that I really believe in. I hope that my younger self will be proud of who I become (I'd also like to be a better artist and cook). I also hope that the world is a little bit more loving and understanding of others.
If you could solve one world problem, what would it be? That every orphan would have a safe and loving home.
What are the three things you are most grateful for? Food, friends, and family.
Who is your biggest inspiration? Why? I would have to say my mom (no offense dad). She's always supported me and constantly models what it means to live out love through dedicated service to both her family and those around her.
---
Sign up to receive our volunteer newsletter!