Meet Nina Fourie: 2019 Summer Intern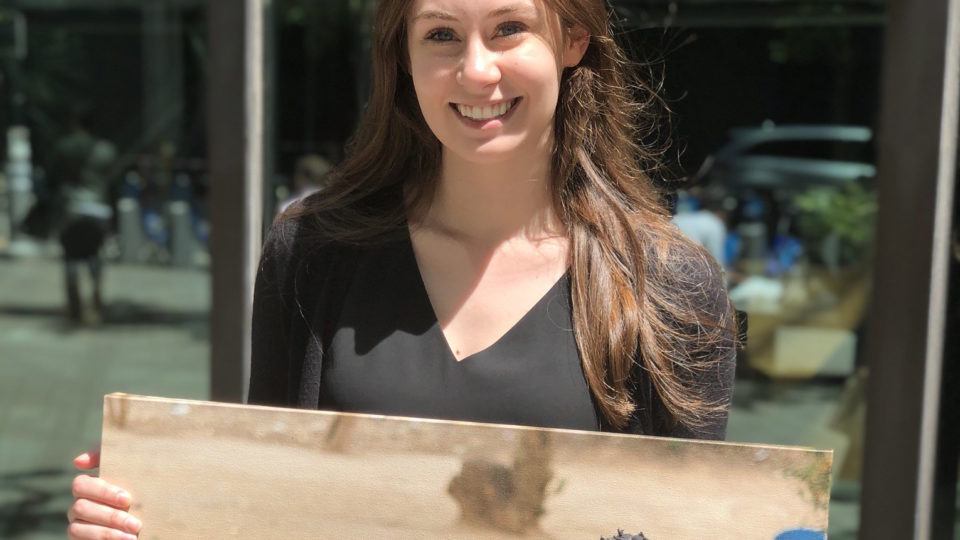 Meet CMMB summer intern, Nina Fourie. She traveled to NYC all the way from Alberta, Canada to work with us for the summer.  Nina's in her forth year at the University of Alberta studying political science and sociology and plans to pursue a masters in public health. Learn more about Nina, including the world problem she would most like to help solve. 
---
Where is home? Edmonton, Alberta, Canada.
Education: I am currently studying political science and sociology at the University of Alberta. My coursework has heavily focused on human rights, policy, and public health. I hope to go on to graduate school and earn a master's in public policy with a concentration in health policy.
CMMB volunteer position: I will be an intern for the Volunteer Programs team.
If you were asked to sum yourself up in two words, which two would you choose? Outgoing and funny
Why CMMB? I chose to volunteer with CMMB as I am passionate about the provision of health care to those who have no such services available to them. The core values of CMMB (Collaboration, Love, Excellence, and Respect) really resonated with me, as I feel that they encompass a unique approach to health care delivery that many other organizations don't consider when serving underdeveloped communities abroad.
What is your go-to karaoke song? Insensitive by a famous Canadian singer, Jann Arden
What is your hope for your experience volunteering with CMMB? I hope to learn more about the planning and work that goes into establishing medical projects abroad.
What book should everyone read? Why? The Life Changing Magic of Tidying Up by Marie Kondo. De-clutter your life by having your space and things spark joy.
Who would you like to play you in the movie of your life? Brie Larson
What is your hope for the future? I hope that people start to care more for others and actively work to be more understanding and compassionate to those different from them.
If you could solve one world problem, what would it be? Inequality
What are the three things you are most grateful for?
For my parents who have supported me in all my endeavors
For the ability to have gotten and continue to get a good education
For the opportunity to spend this summer in New York City working for CMMB
Nina — Welcome to the CMMB family!
Donate to this Volunteer