Volunteer Alyson Rockhold: First Impressions
July 15, 2019 •
Alyson Rockhold •
Zambia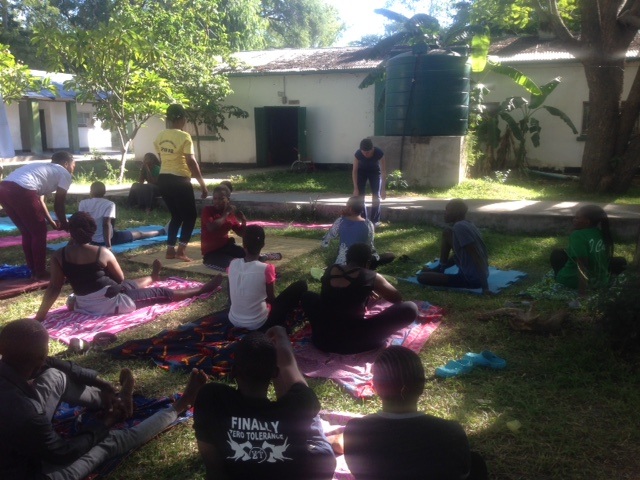 Alyson Rockhold is one of our amazing and dedicated volunteers serving in Mwandi, Zambia. After serving as a Physician's Assistant for just over a month, Alyson shares her first impressions with us! 
Read on to learn how yoga has helped her continue to, "Serve and love her patients well."
---
I have been at Mwandi Mission Hospital for a few weeks now, and every day I discover something new! Whether it's that "tape" is referred to as "strapping" here or how to do a paracentesis or what abdominal TB looks like, I feel like I am in a constant state of learning. Lucky for me, I have found wonderful teachers in the hospital staff who patiently answer my many questions.
I've also been surprised to find that some diseases that I knew how to treat in America, I struggle to treat here because of different testing and medication options. It can be humbling to feel lost and clueless much of the time, and I've had to bite my tongue repeatedly to stop myself from saying, "In America we would…," just to prove that I do know how to practice medicine somewhere!
So, I was excited when I finally had the chance to switch from student to teacher. It started when I casually mentioned to the physical therapist at the hospital that I like to do yoga.  The next day she asked me if I would teach the staff!  She coordinated the time and place and I showed up expecting only three people but found nearly 20!
Yoga was great fun and it reminded me of the importance of entering new experiences with a beginner's mind. My favorite yoga instructor, Adriene Mishler, defines this state as "A zen-like place where you don't know all the answers and you don't have to! You trust and enjoy the ride…[as you] drop all preconceptions and open yourself up to all…possibilities."
Beginner's mind makes it easier to say, "I don't know" for the sixth time that day or to stumble through speaking Lozi, or to apologize when I unknowingly make a cultural faux pas.  I hope to carry the humility and openness of a beginner's mind with me as I continue to learn day-by-day how to serve and love my patients well.


Donate to this Volunteer