Meet Volunteer Sama El Baz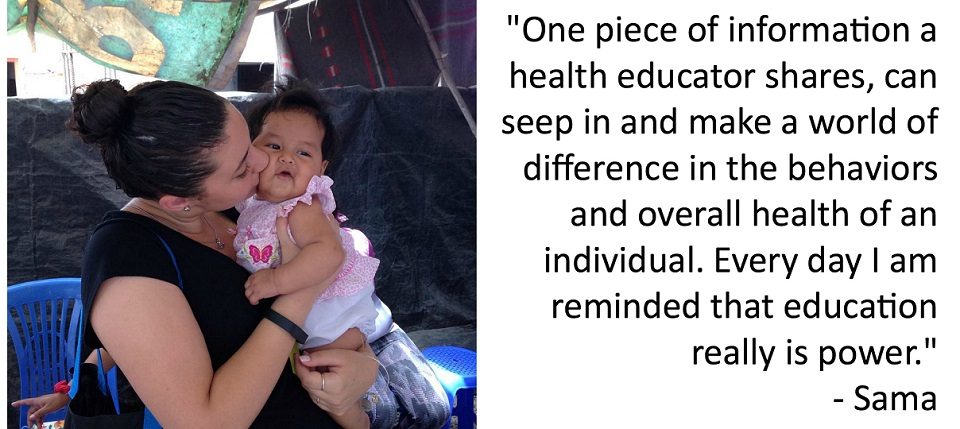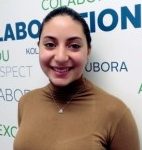 Sama El Baz is a CMMB volunteer based in Trujillo, Peru for one year. She is serving the community of La Esperanza and collaborating with the staff to educate and promote healthy habits for both women and children in some of the hardest to reach communities. Here she shares answers to some unexpected questions that help us get to know her a little better. 
---
Education: B.S. in Community Health, University of Maryland, College Park
Volunteer role: Public Health Assistant in Peru
Things I'm most proud of: There are three things. First, my family (especially my siblings and their achievements). Second volunteering for CMMB. And third being a Hodgkin's Lymphoma cancer survivor.
Imagine you are stuck in an elevator. Who would you like to be stuck with? I would love to be stuck with my older brother since he always knows what to do and how to get out of situations safely, no matter what it is!
"My absolute favorite part of volunteering: TEACHING! No matter the nerves of presenting in Spanish, nothing feels better after a long day, than feeling like your educational session was effective and that the moms who participated left knowing something new that they could do to improve the health of their children."
If you were asked to sum yourself up in 2 words, which would you choose? Perseverant and sleepy.
You are featured in the NY Times. What's the headline? Egyptian-American Woman Transforms Public Health in Egypt.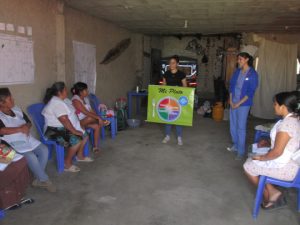 Improving nutrition in Trujillo, Peru.
What is your biggest pet peeve? When people don't clean up after themselves in my space. Crumbs! Especially with the crumbs…please just clean it up!
What would be your theme song? Don't Wake Me Up by Chris Brown
If you were an animal, which would you be and why? If I were an animal, I would definitely be a dog. Firstly, aside from the fact that I am absolutely obsessed with dogs, they get to live the life. They wake up, eat, play, get a lot of belly rubs, give a lot of love to everyone, go outside for awesome walks, hang out with the people they love the most, sleep and repeat that. Every day. How could anyone else want anything more?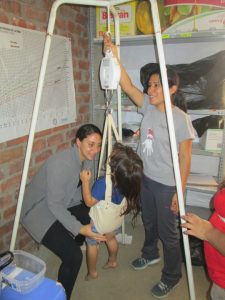 ---
Follow Sama's journey as a volunteer in Peru. Interested in becoming a volunteer yourself? Click here.
Or, click here to find out ways you can support our current international volunteers.