What are you thankful for in 2016?
By The CMMB Family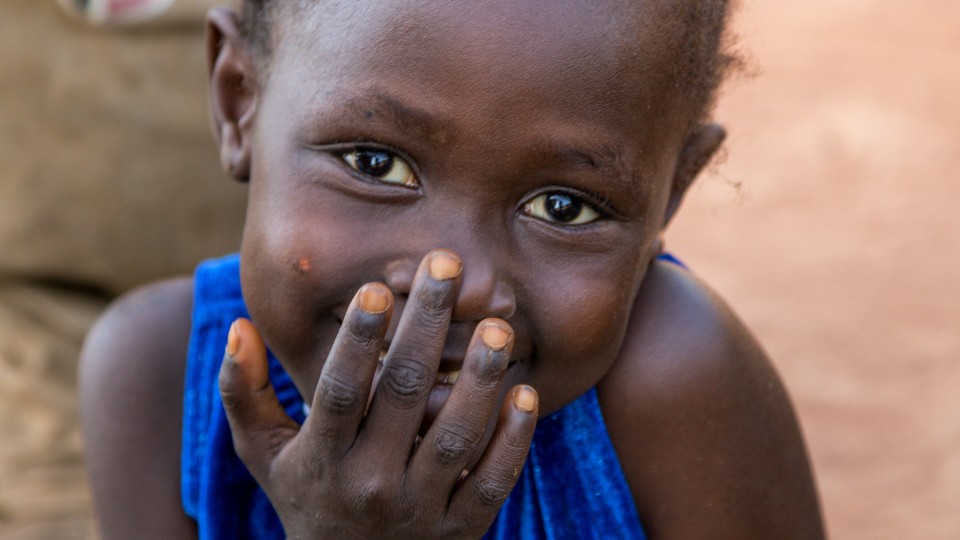 Why gratitude is worth practicing
Robert Emmons, a researcher at the University of California, Berkeley is considered the world's leading scientific expert on gratitude. He has done a number of studies where he and his colleagues have helped people cultivate habits of gratitude and found that people who practice gratitude consistently report a host of benefits:
Physical
• Stronger immune systems
• Less bothered by aches and pains
• Lower blood pressure
• Exercise more and take better care of their health
• Sleep longer and feel more refreshed upon waking
Psychological
• Higher levels of positive emotions
• More alert, alive, and awake
• More joy and pleasure
• More optimism and happiness
Social
• More helpful, generous, and compassionate
• More forgiving
• More outgoing
• Feel less lonely and isolated
*Source: Greater Good: The Science of a Meaningful Life
The busy holiday season can be a time filled with stresses and obligations. It is easy to lose sight of what is important and of all our blessings. As many people in the US prepare to celebrate Thanksgiving with their families this Thursday, we reached out to our CMMB family around the globe – including our volunteers and staff, and asked them to share what they are thankful for. What are you thankful for?
Sharing Gratitude
"For all of those who serve others, especially volunteers who dedicate their time, energy and resources so generously, and through doing so inspire good in the world around them." – Heidi West – Senior Specialist, Global volunteer Program, NY
"I am thankful for good health and good friendships." – Michael Woliver -Specialist, Operational Analyst, NY
"Good health and a modicum of happiness." – Robin Ryder – Volunteer, South Sudan
"I am thankful – and will permanently be thankful – for my family. At this point in my life, I am thankful for being a part of a medical mission as my first nursing experience. I feel very blessed, thanks be to God."
"Estoy agradecida – y por siempre estaré agradecida – por mi familia. En este momento en mi vida, estoy agradecida de que mi primer experiencia como enfermera sea el ser parte de una misión médica. Me siento muy bendecida, gracias a Dios."
– Jessica Saenz Ornelas – Volunteer nurse, Peru
"I am thankful that I have a job where I get to speak with people living on other continents every day." – Glenn Erickson – Specialist, Healing Help Placement, NY
"The resilience and goodness of people in the face of adversity." – Steve Power – Director, Grant Acquisition, Management & Evaluation, Global
"My workplace, my colleagues, my family, and that I get to work for an organization with CMMB's mission!" – Andrew Bhattacharya – Director, Compliance and Grant Administration, NY
"I am thankful for the wonderful colleagues I work with at CMMB. I feel very privileged to be part of the beautiful expressions of passion and energy to serve those in need." – Bruce Wilkinson – CEO & President, NY
"I am thankful for the following: opening my eyes to see another day, ears that work to hear all that is happening in the world around me, legs that work and enable me to get from one place to another, the ability to breathe without complication, and a family that loves me. I could fill a book with all that I am grateful for." – Marivette Cannon – Team Leader, Facilities & Office Management, NY
"I am grateful for the opportunity to serve in areas that need assistance, and for my personal good health that allows me to do this. Every day is a day to be thankful for." – Dr. Harry Owens Jr. – Volunteer, South Sudan
"I am thankful for being born into a beautiful family, where love was stronger than problems. I am thankful for all the incredible people who have entered my life and who offered me love and support when I needed it most. I am thankful because I am working in places where I feel I am needed and that my work contributes to what's needed.  It has helped me to grow both personally and professionally. I am thankful for the gift of witnessing positive change in the the lives of the people I serve. Most of all I am thankful for a husband who supports me and for a wonderful son."
"Por haber nacido en una familia linda, donde el amor fue mas fuerte que los problemas. Por que se cruzó en mi camino gente increíble que me apoyó en el momento justo. Porque siento que estuve en centros de formación que fueron los apropiados para mi persona Porque los espacios laborales en que me he encontrado siempre he crecido y me he sentido bien brindado mi aporte pequeño o grande a favor de los objetivos máximos. Por ser testigo de tantos procesos de mejora, de superación, de resurgimiento. Por tener un esposo comprensivo y un hijo maravilloso. Y la lista puede seguir." – Ceci Izarra – Program Director, Peru
"I am thankful for the faith and compassion of the CMMB donors I have the privilege to interact with on a daily basis – their support inspires me." – Tim Beresnyak, Director of Direct Marketing, NY
"I am thankful for my good health because I know that my life could be drastically different without it." – Priscila Chalmers – Hospitality Services Manager, Haiti
"I'm thankful for the love of my friends and family, especially the new people who came into my life this year, including the lovely CMMB family." – Jennifer Palmer – Storyteller/Content Producer Consultant, NY
"I am thankful for work. Lately, I've become much more aware of what a privilege it is to be able to easily find employment that will provide me with livelihood and give me a sense of purpose. For many people around the world, simply getting a job isn' t an option. I've always taken that for granted." – Brittany Jonap – Volunteer, Haiti
"I am thankful for the gift of life. For my amazing parents and grandparents who taught me to love unconditionally. For my friends, they know who they are. For filling my life with incredible moments. For a magical journey with my companion Juan, a beautiful human being I was so fortunate to meet, so far away from home. For my job. I love what I do. And finally for my children, who made me understand the meaning of life." – Lara Villar -Senior Vice President, Strategy and Innovation, NY
"I am thankful for my supportive family and friends and for CMMB providing me the opportunity to live in Peru and support maternal and child health initiatives." – Meredith Kerrigan – Public Health Professional, Lima, Peru
"I am thankful for the opportunity for my new job (here at CMMB) and for the opportunity to work for such a meaningful organization, for my wife and kids, and for the many blessings I've been given. " – Mark Cantine – Senior Major Gift Officer, NY
"I am thankful for being alive, for enjoying all the nuances of life, for being wrong and for learning from it, for having the opportunity to dream and to have the conviction to walk towards it. I am thankul for having people in my life with great hearts, people who are my example and my inspiration to be better every day. I always thank God for allowing me to help those who need it, for the kindness they show me and for the opportunity to share my experience with others. I am thankful that I get to grow professionally with others who inspire me.Thank you God, for allowing me to breathe, to see, to smell, to hear and to feel, because with it I can enjoy life by the simple fact of living. Thank you for the reminder to smile every dawn by the simple gift of waking up.Best wishes to each of you and a shower of blessings on this Thanksgiving date!"
Y tú…¿por qué darias Gracias? Yo doy gracias por estar viva, por disfrutar todos los matices de la vida, por equivocarme y por aprender de ello, por tener la oportunidad de soñar y tener la convicción de caminar hacia ello. Doy gracias por tener en mi camino a personas de gran corazón que son mi ejemplo y mi inspiración para ser mejor cada día. Doy gracias siempre a Dios por permitirme ayudar a quien lo necesita, por la bondad que tiene conmigo y darme la oportunidad de compartir mi experiencia con los demás, crecer como persona y profesionalmente junto a los otros. Gracias, por permitirme respirar, ver, oler, escuchar, sentir, porque con ello puedo disfrutar de la vida por el simple hecho de vivir… y sonreír en cada amanecer por el simple hecho de despertar. Mis mejores deseos para cada uno de Uds y una lluvia de bendiciones en esta fecha de acción de gracias!  – Ericka Sandoval – Coordinadora de Proyecto RBC (Rehabilitation with Hope Project Coordinator), Peru
"I am thankful for the motivation and dedication of our staff working in our communities." – Nikki Zimmerman – Senior Specialist, Monitoring and Evaluation, NY
"I am thankful for life – especially since it was threatened in the past . I am thankful for my family – they give meaning to all my actions and strengthen my resolve. I am thankful for my fantastic friends and colleagues who are people I admire and who give the best of themselves in pursuit of improving and restoring the health of those we serve and partner with. I learn and get inspired by them every day as well as by the many women, men and children in the communities that we serve – who are fighting hard for a better and brighter future for their families. I am thankful to God for giving me the possibility of contributing to dreams that are beyond my individual reach but reachable when we work together." – Ariel Frisancho – Country Director, Peru
"I'm thankful for my new family, my husband and my new life in the US." – Yana Viardo – Consultant, Strategy and Innovation, NY
"Above everything, I am thankful to my mom who worked hard and lived humbly to provide for my education and opportunities; and for the example of her kindness, compassion, and driv towards those in need – her example keeps me motivated to honor her and make her proud. I am also thankful for the opportunity of a new start, doing what I am passionate about and for the support of my family and friends that help keep me grounded and strong." – Marcia Grand Ortega – Senior Specialist, Global Volunteer Program, NY
"For the day to day.  For all the things that until now have allowed me to live and for all the beautiful and difficult moments that I have experiencd because they taught me a lot. For my wonderful family and for the people that I meet who offered me their unconditional love support for all this and more, I thank God."
"Por el día a día, por todas las cosas que hasta ahora me ha permitido vivir por los bellos y difíciles momentos que me toco pasar ya que de ellos aprendí mucho, por la familia maravillosa que me brindo y por las personas que pude conocer quienes me brindaron su apoyo incondicional por todo eso, GRACIAS DIOS." – Linet Pillaca Villanueva – Health Specialist in Macate, a very rural area of Ancash Region in Peru
"As I stop to reflect on all that I have in my life to be grateful for, this year the thing that stands out most is my brother Frankie. Frankie is intellectually delayed – he can't talk and is dependent on others for almost everything. He taught me more about compassion, kindness, love, patience and forgiveness than anyone and he did all this without uttering a word. To Frankie who will never read this – thank you for teaching me about what really matters." – Laura Manni – Manager of Community Engagement and Communication, NY
"I'm Sama El Baz and I'm a public health volunteer in Trujillo, Peru working on the Anemia project: 1000 Days. I am thankful for having received all of the privileges in life that have gotten me to the point where I am today. I am thankful for being born into a family that never had to struggle with lack of basic necessities, such as adequate amounts of food and water, shelter that protects my family, and clothing. I am thankful for always having lived in a place where I never went to sleep worried about instability or the possibility of war or the safety of my family. I am thankful for being lucky enough to be a part of the minority in this world who does not live with hunger, thirst or massive injustice. I am thankful for having been educated and for the opportunities I have been afforded to better myself and to help better the world in whatever way I possibly can.
On a lighter note, I am so incredibly thankful for having been born into a beautiful family that has so much love for each other no matter what the circumstances are. I am thankful for all the support I have grown up with, and the push I was always given to find and do what I love. I am thankful for being brought up by an incredibly strong mother that taught me to cherish and uphold my siblings at the highest level. I am thankful for all the joy and laughter in my world as a result of having two amazing siblings to share my life with." – Sama El Baz – Volunteer, Peru
Please share what you are most grateful for in the comments section.