7 Years and 100 Days Later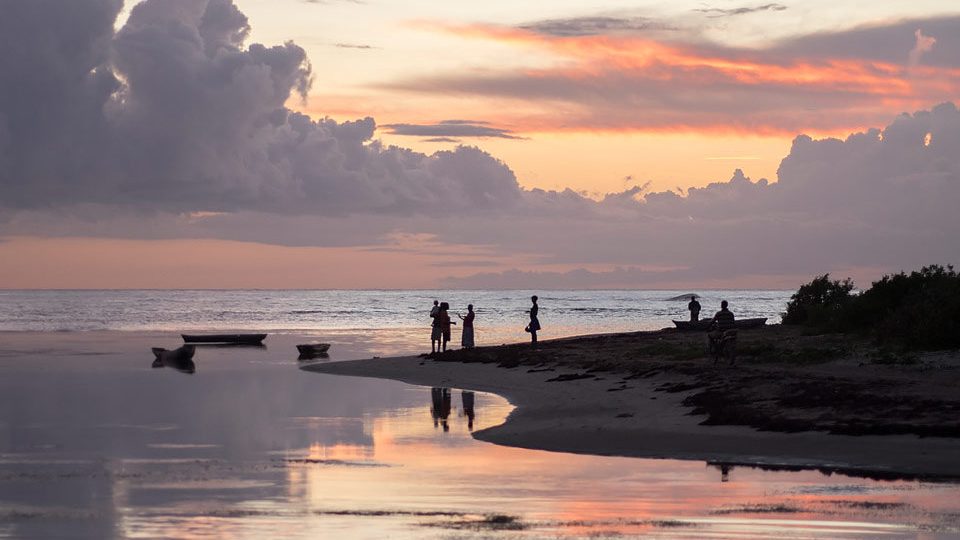 "Blessed are the hearts that can bend; they shall never be broken." –  Albert Camus
It has been 7 years since the 7.0 magnitude earthquake devastated Haiti on January 12, 2010. Today, we send our deepest condolences and our prayers to the people of Haiti as they remember the loved ones they lost to the disaster. Today we also celebrate their interminable spirit and capacity to overcome.
This anniversary is particularly solemn because it falls exactly 100 days after the country was ravaged yet again, this time by Hurricane Matthew, a category 4 storm that ripped through the country on October 4th, 2016.
Our country director in Haiti, Dianne Jean-Francois, spoke about the impact of these emergencies in Côtes-de-Fer, a town severely affected by both the earthquake as well as Hurricane Matthew:
"Côtes-de-Fer is a poor community, filled with challenges. There is a lot of misery. Seven years ago, when the earthquake happened, my first worry was how are those people going to get care? Then Hurricane Matthew hit and these people were affected again. Many hard to reach places in the country were only just moving from recovery to longer-term development and are now in many ways back to square one.
We traveled to Côtes-de-Fer days after the hurricane hit and we found the bridge – the main way in and out of the area – was washed out, the town was devastated; homes were either flattened or without walls or roofs and the clinic was completely flooded. There was no way for anyone to receive care there. Just as they were beginning to see the light, to see their communities rebuilt after the earthquake, the darkness came in again. But we will find our way out of this, together. We are so blessed that the new hospital survived with minimal damage, and actually provided shelter and safety during the storm for families from the community who homes were destroyed by the storm."
CMMB is committed to working hard to serve those who may often be forgotten because of the distance they live from the infrastructure and expertise that can truly make a difference. Days after Hurricane Matthew hit, volunteer Brittany Jonap wrote,
"This country doesn't deserve this. My heart aches for many people. For those who are missing family members. For those who are hungry. For those who are scared. For those who are reminded of the earthquake. For those who are waiting for help."
A Commitment to Help a Community in Need
Shortly following the earthquake, CMMB held a number of meetings with Catholic leadership in Haiti and key partners to see about building a health center Côtes-de-Fer, one of many communities that lack any kind of health center to care for residents – from helping deliver babies to assisting with those sick or injured following natural disasters.
The Bishop Joseph M. Sullivan Center for Health is being built to do just that. Dianne explains:
"The life of the community of Cotes-de-Fer will change with the hospital. It's going to be the start of the economic development of the community. Not only they will have access to healthcare, but they won't have to travel and spend all their money and risk their lives on the back of a motorcycle, to go to another hospital that is two or three hours away.  It will also bring jobs to the community, and people will travel to Cotes-de-Fer as its going to be a specialized hospital. People will travel from all over Haiti to come and seek care. That will bring money to this community. The life of the community will definitely change and I believe everyone will benefit from that."
The hospital and guest house emerged largely unscathed after Hurricane Matthew as they are being engineered to withstand "just about anything." Despite the power of the storm – 12 hours of continuous 120+ mph winds – the hospital's roof held fast and the interior was virtually leak-free. And though it is still under construction, the hospital became a place of refuge and safety for families in the community whose homes were destroyed by the hurricane.
Although originally conceived as part of a plan to provide long-term healthcare solutions in one of the poorest communities on earth, we're grateful that the hospital was also instrumental in providing short-term relief in the aftermath of Hurricane Matthew. The hurricane was unlikely the last emergency the Haitians in Cotes-de-Fer will experience, but it will be the last one without a functioning hospital.
Pope Francis has referred to the church as a 'field hospital', saying: "The thing the church needs most today is the ability to heal wounds and to warm the hearts of the faithful; it needs nearness, proximity." We hope that the people of Cotes-de-Fer will come to see the Bishop Joseph M. Sullivan Center for Health as a place where they can seek the care they need; a place that will help to heal old wounds and restore their hope in a brighter and healthier tomorrow.
"This is the mission of the Church: to heal wounded hearts, to open doors, to free [people], to say that God is good." – Pope Francis, on referring to the Church as a "field hospital"
How CMMB Responded to the Earthquake in 2010
With the support of hundreds of individuals, corporations and foundations in the months following the earthquake, CMMB was able to help Haiti by delivering lifesaving services and pharmaceutical and medical supplies to where it was needed most. Over the course of the year following the earthquake, we were able to deliver 100% of donations to relief activities.
Highlights of our Relief Efforts
$49,769,483 was raised for Haiti relief and recovery.
521 tons of pharmaceuticals and medical supplies, worth $ 47.1 million, filled 160 shipments to local and international partner organizations in Haiti, reaching over 1 million people
CMMB helped found the Haiti Amputee Coalition. More than 700 amputees received prosthetic limbs, and many more amputees have been helped since then.
Over 20,000 hygiene kits and 500,000 meals were distributed.
"Since CMMB's founding in Haiti 105 years ago, we are still responding to women's and children's needs, whether during disasters or while building resilient communities filled with hope and purpose." – Bruce Wilkinson, CMMB President & CEO
A Message from our new Senior Vice President of Programs and Volunteers, Dick Day
"We are proud of the partnership we have forged with the people of Haiti.  For over 100 years, CMMB has provided medical supplies, equipment, doctors and nurses, emergency relief, and health services to improve the lives of some of the most vulnerable women and child in the world.  When disaster has struck – whether the earthquake in 2010 or Hurricane Mathew last year – CMMB has responded to save lives and to help poor Haitian families rebuild their lives and their communities.  And, we are grateful for the generous donors and individuals who have partnered with us in these responses.
But, our long-term commitment to the Haitian people is to achieve sustainable improvements in their health and well-being and to build their resiliency in the face of disaster.  In our Children and Mothers Partnerships program – "CHAMPS" – we are training women to improve their own health and the health of their children.  We are focused on increasing antenatal services and newborn care, improving nutrition and hygiene, and preventing killer diseases like HIV and cholera.  CMMB has also been training community health workers and strengthening rural medical clinics to improve health care services.  We are very excited to be dedicating in March 0f this year, the Bishop Joseph Sullivan Hospital (BJSH) in Cotes-de-Fer. In addition to providing care where it has for so long been difficult to access, the BSJH will also serve as a critical part of future emergency relief responses for this very vulnerable area.  This new hospital is a testament to the amazing generosity of Mercy Health, the lead donor, and to the hundreds of other partners who have enabled a dream to become a reality.
We would love to have you join us as we work to bring hope, healing and health to the people of Haiti!"
---