Celebrating 10 Years of South Sudanese Independence
By Becky Williams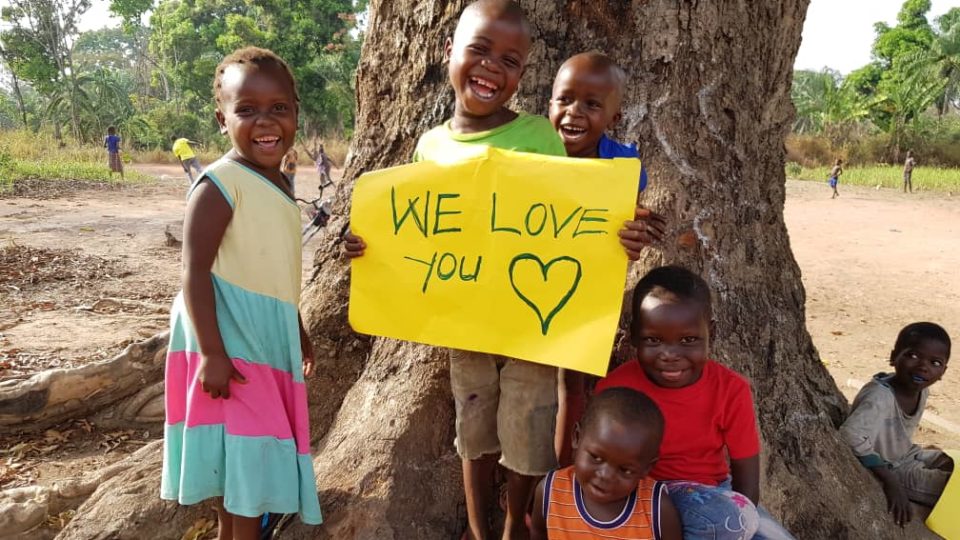 On July 9, 2011, South Sudan achieved independence from Sudan after a long-running civil conflict, becoming the world's newest country.
CMMB celebrates South Sudan's 10th anniversary by reflecting on our history in South Sudan and the projects we implement, including the expansion of CHAMPS, as well as our recent efforts to deploy COVID-19 vaccinations.
Prior to its independence, the civil war (1955-2005) displaced over four million people, left an estimated 1.5 million dead, and destroyed physical and social infrastructure. Unrest continued after independence in 2011, with outbreaks of conflict in 2013 and 2016.
CMMB Opens in South Sudan
CMMB came to the Republic of South Sudan in 2009, and currently serves in Western Equatoria, with sites in Nzara, Yambio, and Ezo.
Years of conflict left thousands displaced and devastated social services and health infrastructure in each area, and opportunity for education and employment is limited. CMMB, a trusted local partner, has made a difference in life in the Western Equatoria region by responding to crises with care and compassion.
Nzara is a typical town in South Sudan, with homes made of mud and thatch, and narrow dirt roads connecting it to other towns. The remoteness of this community has contributed to the local malaria rate in Nzara being the highest in the world— making malaria the leading cause of illness and death. In addition, thousands of children held captive and forced to work with armed groups were released in Nzara at the end of the conflict, often hundreds of miles from their families.
Yambio, the capital of Gbudue State, faces challenges of poverty, displacement, malnutrition, and disease due to lack of clean, safe water and years of conflict.
Ezo, located on the border of South Sudan, is a remote town located five hours by car from Yambio. Despite rough, unpaved roads, refugees escaping conflicts in Democratic Republic of the Congo and Central African Republic have arrived by the hundreds. Like Nzara and Yambio, health facilities have inadequate infrastructure, drinking water is contaminated, and maternal, neonatal, and under-five mortality rates are high.
Program areas in South Sudan include CHAMPS, child protection and family reunification, HIV/AIDS prevention, care, and treatment, refugee health services, and assessment of health service delivery capacity.
Quality Care at St. Therese Hospital
CMMB works with St. Therese Hospital, located in Nzara, to improve health infrastructure, supply medical equipment and medications, train community health workers, and promote uptake of antenatal care and in-facility delivery. Owned by the Diocese of Tombura-Yambio and operated by the Italian Comboni Missionary Sisters, St. Therese has active maternity and children's wards, as well as units dedicated to tuberculosis and leprosy treatment.
Prior to 2017, South Sudan had just three blood banks—none of which functioned effectively due to frequent violence and poor roads. Additionally, St. Therese, like many hospitals in South Sudan, had been performing surgical procedures without the benefit of adequate resources or properly suited surgical facilities. By 2018, CMMB received enough donor support to add four critical buildings to the hospital: an operating theater, a surgical recovery ward, a maternity war, and a blood bank. Now, pregnant women who need Cesarean sections, and those requiring surgery for gunshot wounds, orthopedic problems, hernias, and other conditions, have an appropriate place to seek care.
The new infrastructure and expanded services at St. Therese Hospital support CMMB's Children and Mothers Partnerships (CHAMPS) initiative, which focuses on safe motherhood, child protection, safe water and sanitation, and women's empowerment.
In operation for over three decades, St. Therese hospital serves a catchment area of 300,000 people and provides support to men, women, and children from Western Equatoria State and neighboring nations, including Democratic Republic of the Congo and the Central African Republic.
Current Projects in South Sudan
CMMB currently works to strengthen child protection in South Sudan for children and adolescents at risk of or who have experienced violence, exploitation, and abuse. Implemented in Nzara, Yambio, and Ezo, this project rehabilitates boys and girls who were forced to fight as soldiers and serve as laborers or "wives," reintegrating them back into community life. The project provides psycho-social care for children, builds capacity of staff to operate effectively, and strengths school and community systems to monitor gender-based violence.
The CHAMPS initiative—which provides effective support and life-saving medical care for pregnant women and newborns—is implemented in Nzara, Yambio, and Ezo. The long-term commitment of CHAMPS—up to 20 years—builds trust between CMMB and the communities we serve and allows us to focus on critical gaps. Thanks to its positive impact in reducing illnesses and morbidity, CMMB plans to expand CHAMPS over the next 3 years to reach more communities in need, expand access to water and sanitation, train additional healthcare workers, and increase the number of women and their babies who receive antenatal and newborn care.
Vaccinating South Sudan
Due to delays of approval by parliament and required trainings of vaccine administrators, rollout of the vaccine has been slow. In late March of 2021, South Sudan received 132,000 doses of AstraZeneca vaccine from COVAX. However, 72,000 of those doses were soon returned as they would not be administered before expiration. A further 60,000 had to be destroyed after expiring. As of June 2021, only .1% of the population in South Sudan had been fully vaccinated.
CMMB was selected by the Ministry of Health to vaccinate residents in Yambio County on June 8, 2021, soon followed by Nzara, Ezo, and Mvolo counties. During the month of June, 2,257 people were vaccinated with their first dose of AstraZeneca.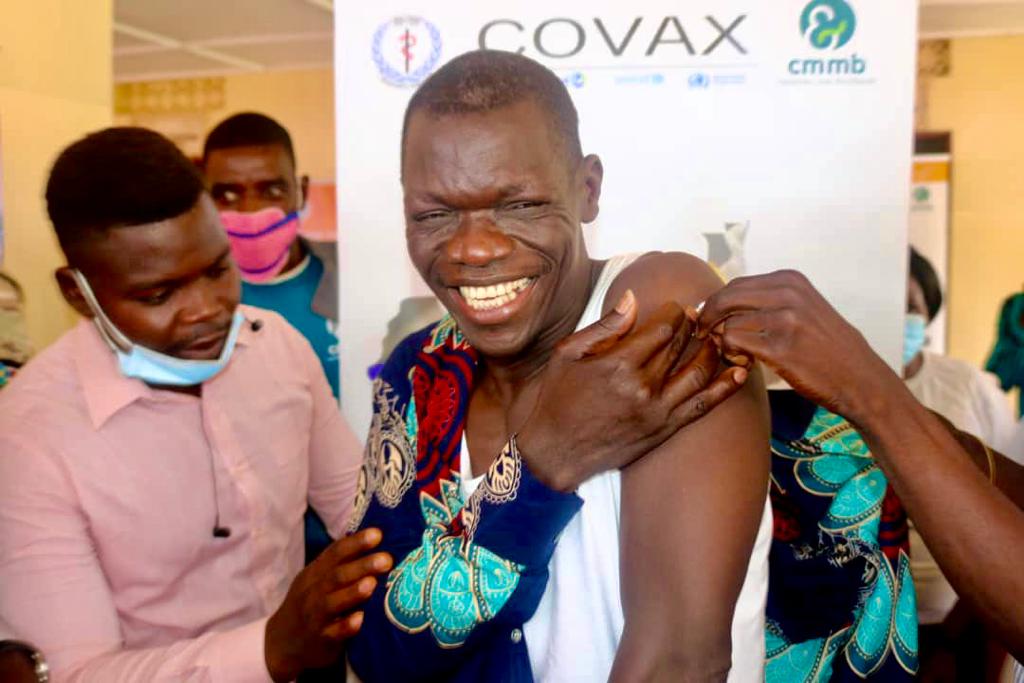 The Paramount Chief of Mvolo received his first dose of the COVID-19 vaccine in late June, an important step in reducing vaccine hesitancy. CMMB has been working with local leaders to encourage uptake of the vaccine and help show community members the safety and efficacy of the vaccinations.
Administering vaccines in poor, hard to reach communities demonstrates the commitment of CMMB to serving the people of South Sudan. This initiative also reflects our commitment to vaccine equity.
Happy Independence Day to all our colleagues and friends in South Sudan!