Hunter College Students Meet Mary Beth Powers
By Allegra Acevedo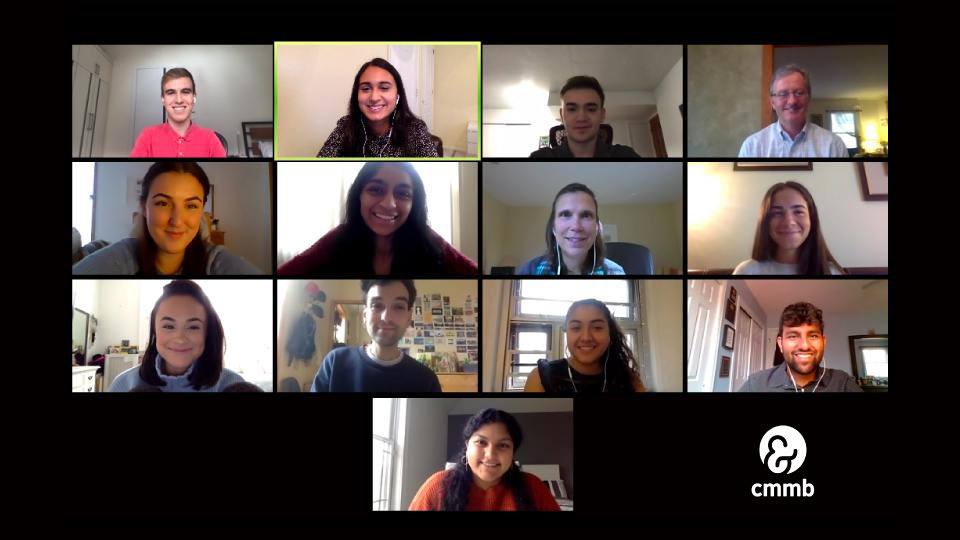 Allegra Acevedo is a member of CMMB x Hunter, a student led organization that partners with CMMB to raise awareness about the health disparities women and children face around the world. In the piece below, Allegra writes about a recent virtual CMMB x Hunter event that brought students together with Mary Beth Powers, CMMB's new President and CEO.

---
Hunter College Students Meet Mary Beth Powers
This past Friday, CMMB x Hunter hosted a virtual Q&A with CMMB's new President and CEO, Mary Beth Powers. Mary Beth spoke with Hunter College students about her background in the field and what she hopes to accomplish in the years to come at CMMB as CEO.
Mary Beth's humanitarian career has spanned 30 years, including field work serving refugees in Pakistan and program design and evaluation in more than 25 countries.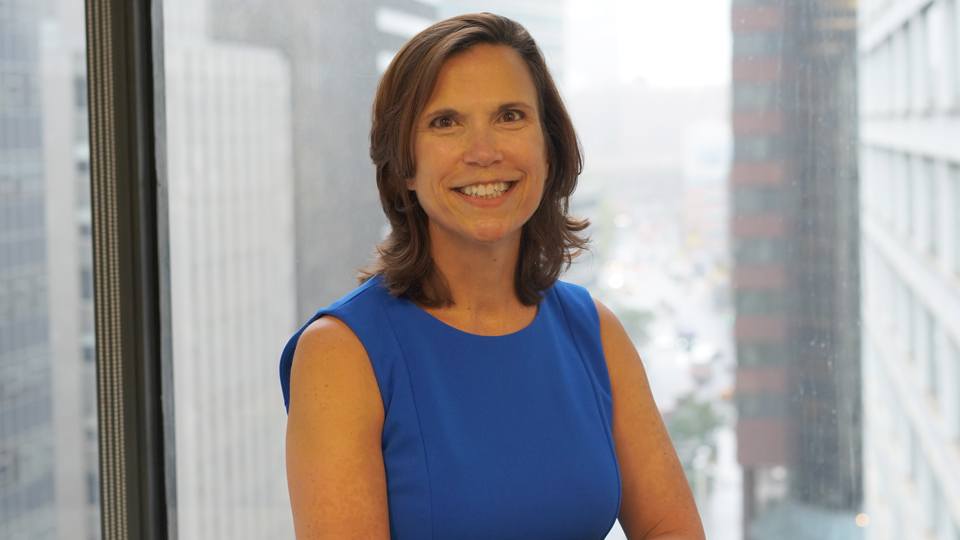 Mary Beth Powers, CMMB's new President and CEO, brings deep experiential understanding and a commitment to maternal and child health.
One of the skills Mary Beth encouraged students to explore was grant writing— a skill that provides the best view of the entire organization's needs and will serve you well in so many different areas of your career. "There really aren't enough resources. Less than five percent [of contributions from Americans] goes overseas," Mary Beth said. Because of a lack of resources and funding, proposals and grant writing become critical for non-profit organizations, like CMMB. "It's really important that fundraising is very informed by people who care about the content of a program," she said. Mary Beth encouraged students to see the importance of not only physically volunteering, but learning skill-sets beyond what's necessary in the field.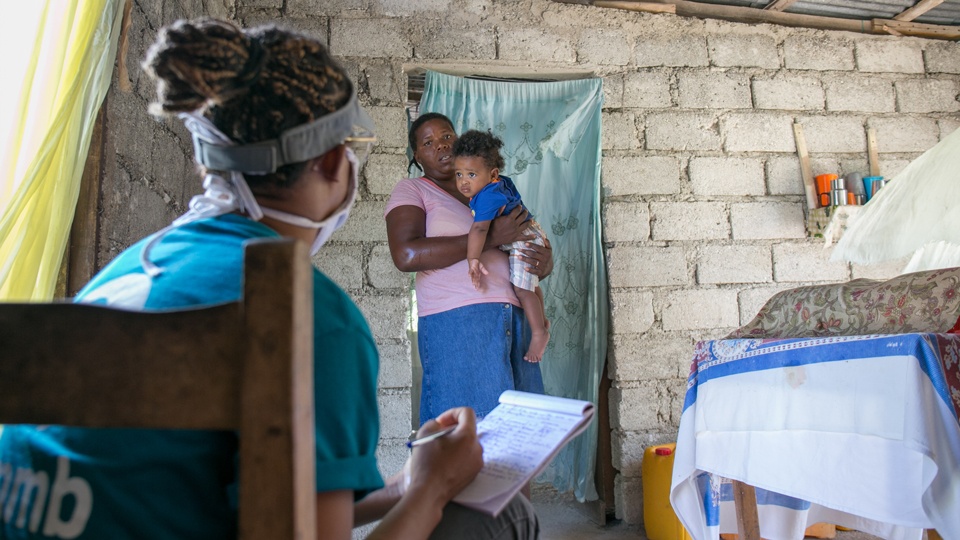 A CMMB community health worker recording the needs of a mother and child in Haiti as part of our COVID-19 emergency response.
Deep Listening to Communities in the Field
Another important skill that Mary Beth has developed throughout her career is deep listening to communities and meeting communities in their own spaces. Mary Beth hopes to continue this throughout her career at CMMB. "I've spent a lot of time working on how can we better listen to communities. We might think we have the answers to something, but then the perspective is totally different on the community level," Mary Beth said. "What we presume might be the answer is really going to require a lot more dialogue and a lot more listening than telling."
"I've spent a lot of time working on how can we better listen to communities."
Mary Beth connects donors, humanitarian field workers and communities. She helps donors fund lifesaving programs while meeting with and listening to communities to understand what works best for them. Creating and maintaining relationships with donors is an essential skill often overlooked by those looking to get involved in the non-profit world.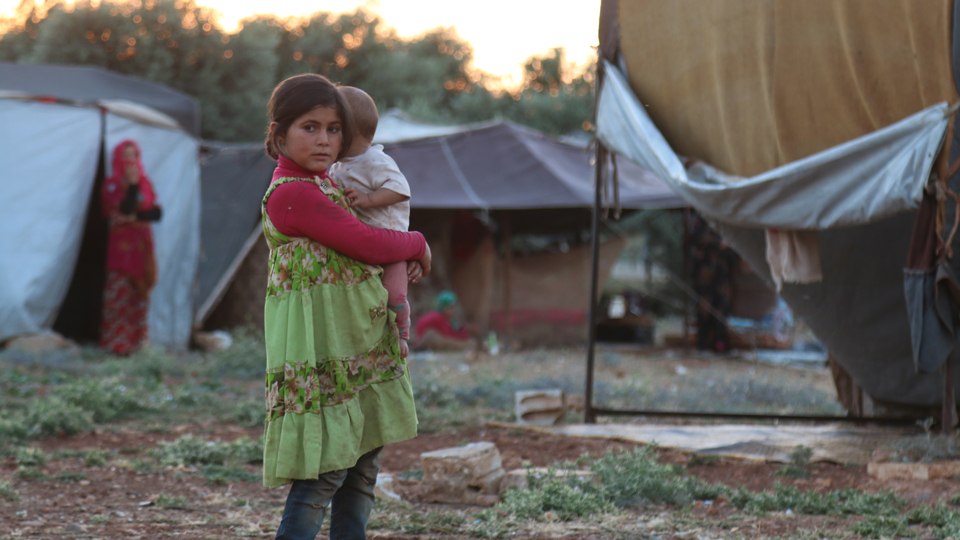 A young girl holding a baby in refugee camp in northwest Syria. Through our Medical Donations Program, CMMB serves refugee camps with lifesaving medicines and medical supplies.
Keeping Balance through Meditation and Exercise
Just like everyone else, Mary Beth has a lot going on in her head.
In order to keep herself balanced, she wakes up early and does some meditation and exercises frequently. She encouraged Hunter College students to find a morning routine that works for them so that they can step away from the constant, rapid-fire thoughts in their heads. Doing her daily meditation and exercises allows Powers to "release that challenging energy" and put her whole heart into her day.
Mary Beth is a great asset to the CMMB family and has a great deal of experience working with fundraising, communications, communities, and bringing team members together. She received her Bachelor's degree in Foreign Service at Georgetown University and later went on to receive her Master's degree in Public Health from the University of Michigan.
CMMB x Hunter wishes Mary Beth the best and is excited to work with her in the near future.