A Healthy Life for Baby Titus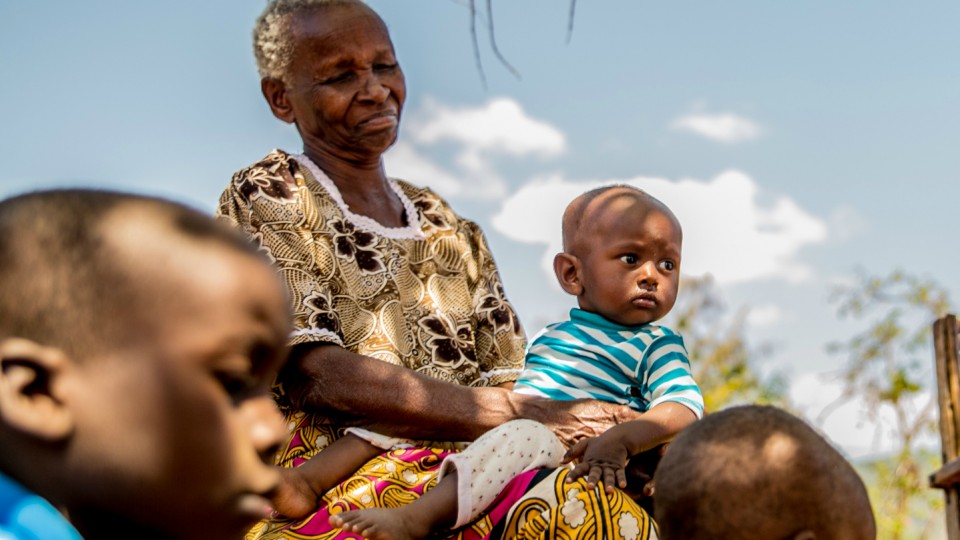 Every year in Kenya, approximately 8,000 women die from complications during pregnancy and childbirth.
When Ndunge went into labor, a traditional birth attendant was by her side. Beautiful Titus was born but the new mother began to hemorrhage. With the nearest hospital 25 miles away, and no transportation, she slowly bled to death, leaving Titus and his siblings motherless.
Our CHAMPS model is working to prevent this unbearable reality which is all too common in the poorest countries.  Through collaboration with partners and an integrated approach, CHAMPS is keeping women and children alive with access to local healthcare, medicine, safe water and sanitation, and economic opportunities to support nutrition and family income.
In Kenya, like many African countries, the woman is in charge of her family. She is the one who takes care of the children, feeds the family, ensures that the family is healthy, so it's very important that we focus on women if our communities are going to be healthy. In rural areas like Mutomo, it's not uncommon for women to walk long distances to reach health services, and it's even more difficult for those who are pregnant. Many choose to deliver at home with a traditional birth attendant, mother-in-law, or neighbor. If something goes wrong, no one knows what to do and the woman may die. Currently, the number one cause of maternal mortality in Kenya is hemorrhage. That's what happened to Titus' mother. At CMMB, we want to ensure that women are educated, know the benefits of going for antenatal care services, and deliver with a skilled healthcare provider. We want to keep mothers and babies alive.
—Muthoni Kariuki, DrPH, CMMB country director, Kenya
Without a mother to breastfeed him, Titus was in desperate need of food. Our partner hospital provided formula and care for Titus who was often sick due to contaminated water.  CMMB got the family a water tank so all the children had access to safe water. We coordinated transportation to the mission hospital for regular care. With a little help, Titus' father was able to save some money and started a small motorcycle transportation business. The family is getting back on its feet. CHAMPS reached Titus before he ever got to a hospital, and we were able to connect him to the healthcare and services his family desperately needed.
—Jesse Kihuha, CHAMPS project manager, Kenya
Ndunge was a good mother. I never thought something like this could happen. We all miss her. I prayed to God for good health and education for my children. With help from CMMB, the burden on my family has been lightened and I have hope that my children will have a brighter future.
—Festus, Titus' father
In 2016, nearly 100,000 individuals received critical services through CHAMPS in the remote community of Mutomo, including baby Titus and his family.