Our Partners on the Ground: The Love of Community Health Workers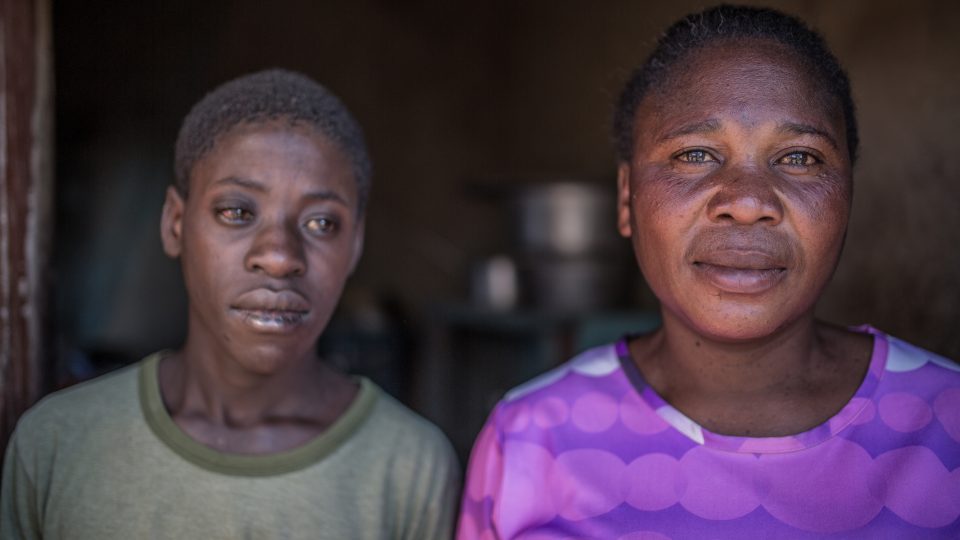 Mabel is a CMMB community health worker in the slums of Lusaka, Zambia. She began to notice that Akokwa, a young HIV+ boy who came to the Chawama Health Center every day for medication and a free, nutritious lunch, was not getting better. Mabel was puzzled. Although Akokwa was on an antiretroviral regimen, he didn't seem to be responding; the boy still looked very sick.  Shy about his home life, Akokawa shared few details with Mabel. One day, Mabel decided to find out what was going on, and secretly followed Akokwa home.
"It was a LONG walk!" Mabel told us.
For miles down paved roads, and then through narrow dirt paths and alleys, Mabel followed Akokwa to his house in the slum. Her intuition was right. Akokwa was an orphan, living with his older brothers in a tiny one-room house shared with relatives. When too many family members needed to live in the house, older relatives would force the boys out, leaving them homeless. Akokwa's older brothers had no work, and there was no money for food, school or any means of transportation. None of the boys had gotten past 11th grade in school.
The home visit made Akokawa's situation clear. One reason his CD4 levels were very low was because he didn't have enough to eat. The daily lunch at the Chamawa Clinic was very often the only meal Akokwa had each day. A nutritious diet is essential for a patient taking ARV medication. For a person living with HIV, low CD4 levels mean a faster deterioration of the weakened immune system and often a hastened death.  Akokwa was also developing serious problems with his eyes and vision. He worries about going blind.
Working with CMMB, Mabel enrolled Akokwa and his brothers in the Kusamala Project. Kusamala, in the Nyanja language of Zambia, means "to care for." The project helps provide a stable and protective family-like environment for children with challenging home situations. The Kusamala Project will work to connect Akokwa and his brothers with support for food and education. Without Mabel's intervention, no one can be certain what Akokwa's future would have looked like. Mabel told us, "I have nothing to give Akokwa, but he is always happy to see me."
"I am not Akokwa's auntie, but I knew he needed help. Now this boy has hope."
Mabel is proof that individual people can make a meaningful impact on their communities. Mabel truly went the extra mile to investigate Akokwa's challenging situation. Her dedication and hands-on involvement changed the lives of Akokwa and his brothers for the better. Community health workers like Mabel, foster hope within their communities. An important part of their job is showing vulnerable families that someone cares, and someone sees their needs and challenges.
In 2016, Mabel was one of more than 3,000 dedicated community health workers and social workers trained by CMMB worldwide.