Three Stories of Women In Zambia Living with HIV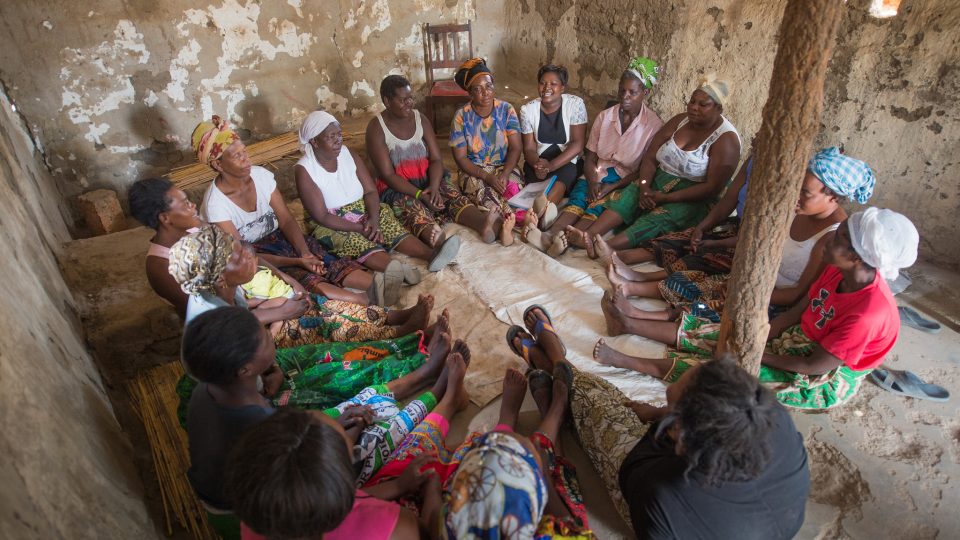 Jennipher's Story: An HIV Positive Mother Overcomes Fear of Stigma and Rejection
I am Jennipher Kaulu. I am 43 years old and the mother of four children.
I have lived with HIV for five years. Well that is when I learned about my status, it might have been longer. Being a mother, it has not been easy to live with HIV.  I have experienced a lot of life. I said I am a mother of four, but I have had seven children. Three of my children have died.
I hid my HIV status from my children and relatives for a long time for fear that they would stigmatize and reject me. You know, when you are HIV positive, you tend to have a lot of fears because you are not sure of how others will respond. For me, I was most afraid of my children being disappointed in me, and leaving me.
What I learned by attending the positive health, dignity, and prevention training (PHDP) was the importance of disclosure to the people we are closest to; the people we live with. It was through this experience and support that developed courage and one night I decided to tell my children about my status.
I called them and we sat around the fire and through tears I told them my status.  To my surprise, my children came and hugged me as they cried. We cried for some time together,  and I told them that their understanding and support could help me live longer and I showed them where I had been hiding my medication.
Amazingly, my children are now even reminding me of the time to take my drugs. Happiness breaks into joy and says I wish I knew a long time ago how much peace and joy disclosure give. I now have support from my family and that to me is the most important medicine of all.
Since then, I have been talking to many people on the importance of disclosure in our support groups, and most of them are following my path.
Praise to ZPI and CMMB for opening up our eyes to positive living.
Agnes' Story: An HIV-Positive Woman Finds New Hope
Agnes is 45 years old and the mother of seven children
Agnes has known about her positive HIV status for six years now. Her husband died of HIV‐related illnesses seven years ago and a challenging life became even more difficult. She tells her story:
When my husband died of AIDS, I believed he had been bewitched by the people in the village because we had a better life than most of the residents in the village. If I had knowledge about HIV and positive prevention the way I do now after going through PHDP training, I believe my husband would not be dead.
After the PHDP training, I realized that I can live again and be healthy. I had been in the Newtork of Zambian People Living with HIV/AIDS (NZP+) for a long time but I never understood positive health. Learning about nutrition and other health behaviors during the PHDP programs, I started using that knowledge to improve my life and health, and of course my children's lives. Since then, I have never had any opportunistic infections, and I am now adhering to my drugs and I have a good health. My children are happy seeing me healthy again. They struggled so much when they saw me sick.
What I learned I have been sharing with others, and so far I have encouraged four of my friends to get tested. They were so fearful of a positive status and the stigma they would be exposed to. But my friends have since tested and are on ART, something they are grateful for. They tell me they could have died by now and that I have saved their lives. Hearing what my friends tell me when I encourage them to take their drugs, adhering to drugs, and HIV testing for those who are bedridden gives me joy and happiness and encourages me to continue adhering to drugs and practicing healthy behaviors so that I can help more people.
I am grateful to ZPI and CMMB for the lessons I learned and I would encourage them to expand their work to many other places so that people without hope can have hope.
Elizabeth's Story: Early Marriage Reversed
LUFAID in partnership with CMMB, and with support from ZPI, implemented a gender based violence program aimed at creating a significant contribution to reduction of gender based violence, and worked with local communities.
To do this, LUFAID trained 40 change agents in 22 communities and villages to conduct cultural dialogues as part of community awareness and sensitization outreach on the effects of gender‐based violence and how it can be prevented or avoided.
During one of the community sensitization meetings on the topic of early marriage and its effects one woman approached a change agents at the close of the session. The woman said, "I am very touched by these messages that you have taught, as they are quite beneficial not only to us parents but also to our children especially the girls."
She further disclosed that she had a 15-year-old daughter, whom she had intended to give in marriage. She has already accepted the dowry. After learning that there were other options, she decided to rescind her decision and promised to pay back the dowry to the family of the prospective husband in order to cancel the marriage engagement. She further said that her daughter would go back to school in order to complete her education.
One month later, a check by the LUFAID staff and change agents proved to be one of great joy.
Mutale, the 15-year-old daughter, was found in the company of her school friends attending lessons in grade eight at the local school. The team that visited the school received applause for the program and thanks to all those involved in making it a reality.