It Begins With You – CMMB's 2018 Annual Report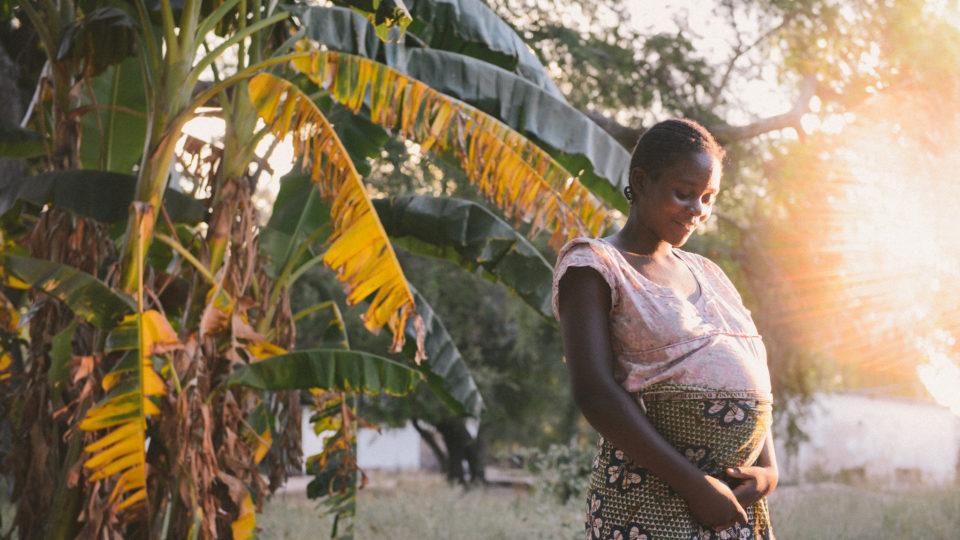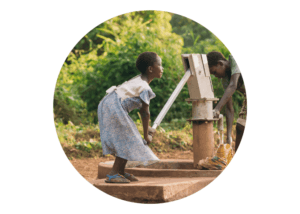 A message from our President & CEO:
Dear Friends,
It is with heartfelt gratitude that we dedicate the 2018 Annual Report to you, our generous supporters. Your deep commitment to those in need inspires us every day. Together, the stones of love and compassion that we cast are forming ripples that flow far and wide, providing care, creating hope, and shining a light so that others might follow. Together in faith, we are advancing our shared vision and mission to provide quality healthcare to the most vulnerable women, children, and communities with love, dignity, and respect.
We are one human family, and this belief unites and brings us closer to God and to the people we serve. In the most challenging times we have drawn our strength from your generous support and prayers. At the most difficult moments, we knew we could count on you.
As you read through this Annual Report, know that it is because of your generosity and compassion that we made great strides in improving the health of communities impacted by poverty, reaching more than one and a half million people with access to quality healthcare.
You helped alleviate suffering. You helped heal wounds. Most importantly, you helped bring hope to those who felt hopeless. Thank you for your trust and companionship in this journey toward healthier lives worldwide.
In faith and friendship,
Bruce Wilkinson
CMMB President and CEO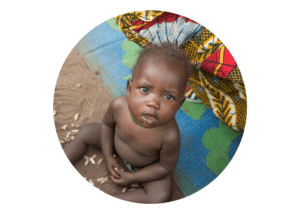 ---
A message from our Board Chair:
Dear Friends,
St. Vincent de Paul counseled that "Charity is the cement that binds communities to God and persons to one another." In the Gospel of Matthew, Jesus urged the Apostles not to send the hungry away but to "…give them some food yourselves."
This is what Catholic Medical Mission Board (CMMB) donors and staff are all about: binding people, those with resources and those most in need, to each other and to our loving God. The mission of CMMB is to work in partnership globally to deliver locally sustainable, quality health solutions to women, children, and their communities. Partnerships with our donors, local country staff, pharmaceutical companies, other international service providers, volunteers and communities, and more are core to the effectiveness of this work.
These life-giving partnerships continue to grow and strengthen each of our CHAMPS and other service sites in the global community. In the face of widespread chaos, confusion, and natural disasters, it is important to take time to recognize and celebrate the vital efforts that you help shape to make the world a better place. The Spirit of God is active among us. Together, we are fulfilling a vision to bring about a world in which every human life is valued, and health and human dignity are shared by all.
I encourage you to read CMMB's 2018 Annual Report as a partner in this life-giving Mission of Jesus. Thank you for providing "food" and resources, for helping to cement communities in health and hope, and for responding to God's grace in your lives by loving others.
Many blessings,
Sister Rosemary Moynihan, S.C., Ph.D.
CMMB Board Chair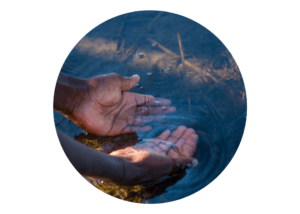 ---
For over a century, we have worked globally to improve the health and well-being of people living on the margins of society and to alleviate their suffering. Inspired by the generosity of many, we work in partnership with local communities, governments, volunteers, and other relief organizations to implement sustainable solutions to improve the health of women and children, strengthen local health systems, and respond to global emergencies.
Highlights from our 2018 annual report:
1,536,844 people received critical health and social services
889,155 people received HIV services
216,841 children under five received essential healthcare services, including check-ups, vaccinations, and growth monitoring
74,240 pregnant women received support for their pregnancies
92,920 volunteer hours served, from 661 volunteers working in 17 countries
$598 million worth of medicines and medical supplies were distributed across 34 countries
Click and read more about how change begins with her, how faith plays a big role in many of our supporters decision to support our work, how we are transforming lives through CHAMPS, how we have been strengthening health systems – including our own Bishop Joseph M. Sullivan Center for Health in Haiti, our Safe Motherhood program in South Sudan, how we ensure access to essential medicines, and more!