Sending Disaster Relief Through Medicine, Healthcare & International Volunteers
CMMB is dedicated to helping the poor and marginalized, and has been for more than 100 years. A highly-respected global non-profit Catholic charity, it is dedicated to working in partnership to deliver locally sustainable, quality health solutions to women, children, and their communities.
CMMB is especially known for its disaster relief and emergency response activities, delivering timely donations of essential medicines & medical supplies, and skilled volunteers, supporting a variety medical missions with the promise of healthier lives worldwide. CMMB currently maintains country offices with full-time local staff in Haiti, Kenya, Peru, South Sudan, and Zambia, as well as an extensive network of trusted global partners.
Recent disaster response projects include earthquake relief in Haiti and Mexico City, Typhoon Haiyan relief in the Philippines, hurricane relief in Haiti, Dominica, catastrophic flooding in Peru,
For current updates on our work, please check our blog, Facebook, Twitter or LinkedIn.
If you would like to partner with us to delivery emergency and disaster relief, click here to email us.
Help us stay ready. Your support will enable us to respond quickly to future disasters.
A Medical Mission Organization For Over 100 Years
CMMB has been supporting medical missions and missionaries for more than 100 years, especially in disaster relief. In 1934, then CMMB executive director Father Edward F. Garesche wrote:
"The medical side of the missions should especially appeal to those who have devoted their lives to medical ministrations. The fruitful field offered by medical work in the missions is inconceivably great. Many of our missionaries live and work at distances of hundreds of miles from any hospital, doctor, nurse, or even drug store. They are besieged by crowds of sorely afflicted people, suffering from almost every ill that human flesh is heir to.
Thus the missionary and his helpers, though they would often much prefer to confine their activities to preaching the Gospel, find themselves almost forced to establish a dispensary and do what they can to relieve so much suffering. Hence, one of the first tasks of CMMB has been to strengthen the hands of missionaries by supplying quantities of medicines, instruments, bandages, and dressings to the many missions that plead for aid."
This tradition of support for quality healthcare for the most vulnerable through medical missions continues today through CMMB led mission trips to Haiti and Zambia. CMMB's Medical Donations Program continues to support countless other medical missionaries with free medicines and supplies. With offices established in five countries (Haiti, Kenya, Peru, South Sudan, and Zambia) and pharmaceutical donation consignees in 115 more, CMMB is well equipped with an extensive, global network of trusted partners in-country, on the ground, who are willing, able, and ready to respond to emergencies and disasters, wherever they may occur.
Our Catholic Faith Calls Us To Respond to Emergencies and Send Disaster Relief
The traditions of our faith call us to put the needs of the most vulnerable first. CMMB has a long legacy of Catholic charity. We partner with many compassionate individuals as well as foundations, organizations, and corporations who share our mission, and who are called to work in service to others. This is especially true in times of disaster, emergency, and conflict–whether natural or man made. By responding to help victims of floods, war, displacement, hurricanes, or earthquakes, we follow the example of Jesus to love and heal, which compels us to offer help and hope to victims of disaster.
Healthier Lives Worldwide
CMMB emergency response activities address urgent situations – often dangerous – that arise unexpectedly and require immediate action. By collaborating with global networks and partners, CMMB is able to quickly respond to global emergencies in these key areas:
Distribute donated pharmaceuticals, health commodities, and medical supplies to trusted local partners in affected areas.
Activate and deploy skilled volunteers including medical personnel.
Directly respond to emergency needs through CMMB-supported health facilities and community interventions, focusing on critical health and nutrition services, access to water, sanitation and hygiene, child protection services, gender-based violence programs, and other program areas as required.
By working with a large network of partners including Procter & Gamble, Johnson & Johnson, Sudan Relief Fund, Bon Secours Health System, Mercy Health, Sawyer International, and many others, CMMB maintains its role as an active and trusted participant in global disaster relief.
CMMB is widely recognized for financial transparency and outstanding stewardship, including by the following organizations:
CNBC's Top 10 Charities Changing the World, three years in a row
Top 10 Charities Everyone's Heard Of
Charity Navigator four-star rating, nine years in a row
Guidestar platinum rating
Better Business Bureau accredited charity
To learn more about CMMB's Emergency Response program area, click here.
Recent Emergency Relief for Natural Disasters
Earthquake Relief in Haiti
In 2010, all of CMMB's resources were called into action to respond to the massive Haiti earthquake. Haiti is the country where CMMB has worked the longest—nearly 100 years. Led by CMMB's Haiti Country Director, Dr. Dianne Jean-Francois, staff began to provide aid within hours of the quake. CMMB succeeded in placing $49.7 million received in cash and in-kind products to aid those affected by the disaster. More than 520 tons of pharmaceuticals and medical supplies, worth $ 47.1 million, filled 160 shipments to local and international partner organizations in Haiti, reaching over 1 million people. Over 20,000 hygiene kits and 500,000 meals were distributed.  Faced with the thousands of injured, CMMB helped found the Haiti Amputee Coalition. More than 700 amputees received prosthetic limbs, and many more amputees have been helped since 2010.
Typhoon Haiyan Relief in the Philippines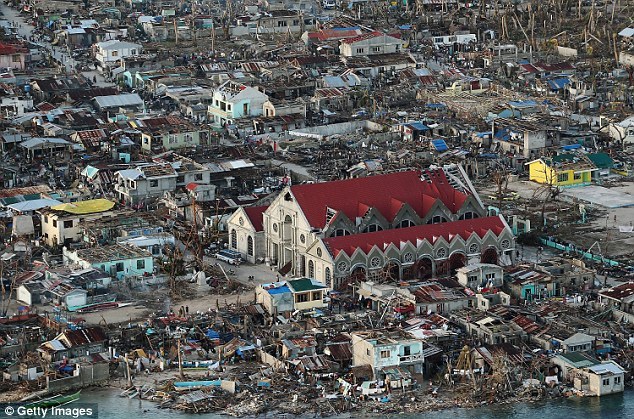 In November 2013, Typhoon Haiyan devastated portions of Southeast Asia, particularly the Philippines. Opon landfall, Typhoon Haiyan destroyed portions of Southeast Asia, particularly the Philippines. The deadly storm is one of the strongest tropical cyclones on record, killing at least 6,300 people in the Philippines alone.  In response, CMMB received $138,500 in cash contributions and placed over $10 million in contributed medications, medical supplies, and nutritional supplements to support survivors.  The outpouring of generosity, combined with work in close coordination with Philippine agencies and in-country partners, enabled CMMB to respond quickly to needs on the ground. Ongoing work supported recovery and public health efforts across the affected areas. In total, CMMB provided more than $10 million in support including 25 shipments (15 tons) valued at $7.9 million of medicine and medical supplies to 17 in-country partners.
Hurricane Irma Relief in Dominica
In early September 2017, the tiny Caribbean island of Domenica was devastated by Hurricane Irma, the most powerful Atlantic hurricane in recorded history. In partnership with multiple organizations, CMMB supplied over $1.3 million worth of medicine, supplies, and hygiene kits for disaster relief. All donations were coordinated out of the Princess Margaret Hospital.
Hurricane Matthew Relief in Haiti
In October 2016, Hurricane Matthew, an historic, category four storm uprooted trees, destroyed homes, and resulted in the death of more than 800 people across Haiti. Total damage to the island was estimated to be more than $1 billion. In remote Côtes-de-Fer, every resident was affected. Flooding and strong winds damaged shelter of all types as well as safe water sources. Poor families in this remote, rural community were pushed to desperation. At the storm's height, CMMB opened the doors to the Bishop Joseph M. Sullivan Center for Health, which was still under construction. Built to withstand hurricanes, the hospital provided temporary, emergency shelter to local families whose homes were destroyed.
CMMB Haiti country director, Dr. Dianne Jean-François said, "When we arrived in Côtes-de-Fer the town was devastated; homes were either flattened or without walls or roofs. We provided immediate relief to those most affected and together, we will find our way out of this disaster."
Catastrophic Flood Relief in Peru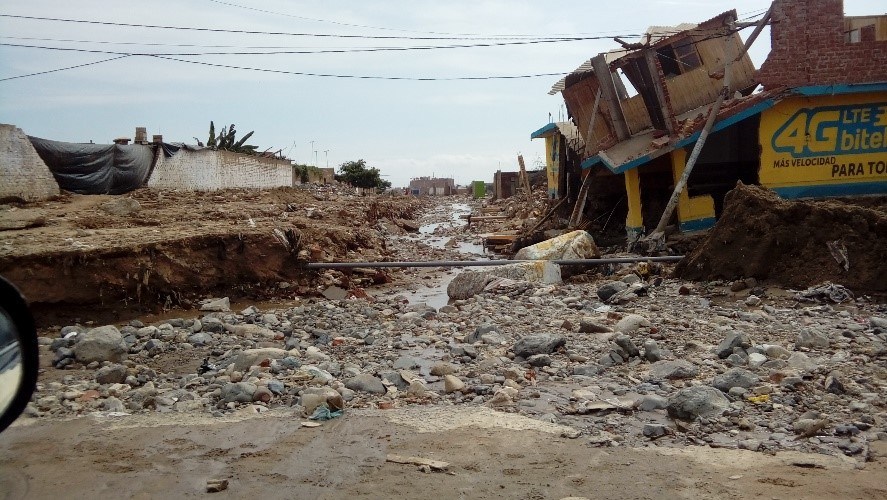 In March 2017, a catastrophe unfolded in various areas of Peru, including the coastal city of Trujillo in the La Libertad region, as well as the Piura and Ancash regions. Unusually heavy downpours caused floods of great scale, covering streets with water and mud. Daily life activities were interrupted. Food became scarce, and, in the district of La Esperanza in Trujillo, where CMMB has been operating for years, residents encountered serious difficulties in accessing safe water. In Trujillo, at least 20,000 people were affected and 200 houses collapsed. Most people lost all they had and faced health issues, including a high risk of dengue and leptospirosis.
As part of its emergency response, with support from Procter & Gamble and other donors, CMMB provided nearly 600,000 units of water purification sachets to almost 10,000 households affected by floods in the district of La Esperanza in Trujillo; the Cascajal Valley and the Santa Valley in Chimbote, in Ancash Region; and the rural areas of the highlands in Piura. CMMB was able to mobilize complementary resources from other donors (including Johnson & Johnson) and Peruvian enterprises to implement a comprehensive intervention in the territorial areas where CMMB and its partners work. This included not only the delivery of water purification sachets, but also training actions for risk management, medical assistance for families affected and the articulation of a community-based epidemiologic surveillance system.
Other Disaster Response Activities
Civilian Casualties of Civil War in Syria

 

Since April of 2017, CMMB has been working in collaboration with US-based partners to ship medicine and medical supplies to a network of clinics and hospitals operating in Syria to treat civilian victims of the six-year long civil war. As of January, 2018 eight shipments have been sent. To date, the total value of CMMB's emergency donations of medicine and medical supplies for Syria is over $85 million.
Emergency Relief for Refugees and Displaced Families in South Sudan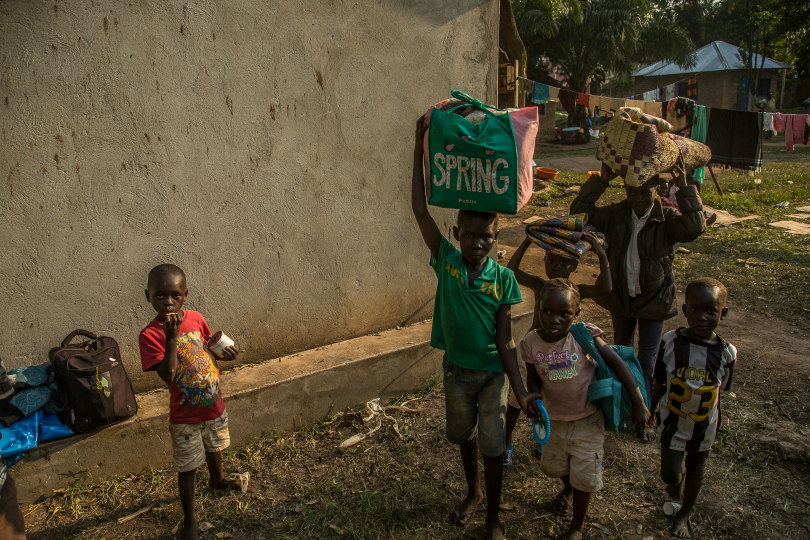 In the first few months of 2016, the violent conflict in South Sudan's Western Equatoria State worsened, forcing thousands to flee their homes and fields to seek safety.  Displaced women and children made up 80% of those seeking help. CMMB responded to this man made disaster by supporting emergency aid for 50,000 people including safe water, nutrition, medical care, and pharmaceuticals. Additional programs assisted families as they struggled to locate missing family members.
Benson Wakoli, program director for CMMB South Sudan said, "We were suddenly faced with the urgent needs of frightened families without food, HIV patients without medicine, and mothers with newborns. We set up an emergency response team to make sure that skilled healthcare providers were on hand, and worked with trusted partners to quickly deliver medicine."
Famine Relief for Women, Children, and Families in South Sudan
 In June 2017, internally displaced families received long awaited food aid from CMMB and its partners including the Sudan Relief Fund. CMMB South Sudan additionally partnered with Solidarity International, South Sudan Ministry of Health, UNHCR (the UN Refugee Agency), UNICEF, United Nations Population Fund, and the World Health Organization to provide displaced persons with access to health care, nutritional screening and treatment of malnourished children, clean water, hygiene and health education, sanitation services, and child protection services in several locations. At a camp for displaced families on the grounds of the local Catholic church in Rimenze, households received a food basket containing vegetable oil, salt, wheat flour, and rice. Additional food items distributed included beans, maize, and salt. The official launch of the food distribution project in Rimenze was overseen by the Bishop of Yambio and Tambura, as well as CMMB South Sudan program director and staff. The food distribution project was part of CMMB's commitment and response to the needs of 6,000 of the most critically affected displaced persons, especially women and children, providing them with a three month supply of food items.
CMMB is also providing nutrition support in Mvolo County, which has experienced violent conflict that has made travel and distribution of supplies difficult and dangerous. Improved infant and young child feeding practices, and management of severe acute malnutrition of children under five is a UNICEF funded and CMMB  implemented project in partnership with South Sudan Ministry of Health. The project is focused on children, and pregnant and lactating mothers in the vulnerable and affected communities of  Yambio, Ezo, Nzara and Mvolo Counties in Western Equatoria. CMMB has been running out patient clinic in six locations (Yeri, Mvolo, Nzara, Yambio, Gangura and Ezo) and partnering with St. Teresa Hospital, a mission hospital in Nzara which provides 24-hour service.  Increased insecurity and conflict has impacted access to nutrition. Increased food insecurity has led to an increase in the number of malnutrition cases among children under five. In response, CMMB has scaled up nutrition support programs an an additional seven out patient clinics, with a goal of reach nearly 4,000 hungry children.
Disaster Relief Resources
In the United States, the Federal Emergency Management Agency (FEMA), in partnership with state and local governments, oversees a national emergency management system. Emergency operations plans at this level are critical, as they describe responsibilities, timelines, resources, and authority necessary to respond before, during, and immediately after an emergency including:
Coordinating logistical support for response personnel and disaster victims.
Conducting damage assessment activities.
Assisting in the evacuation of people at risk in and around the emergency scene.
Protects students in school when an emergency situation occurs, including evacuation, making schools available for use as mass care facilities or shelters as needed.
Health and medical treatment activities of all response organizations involved in providing medical assistance to disaster victims.
Collection and reporting of damage/status of health and medical facilities and equipment
Mortuary services, to include operations of temporary morgues, and identification of victims.
In the aftermath of a natural disaster or catastrophic emergency impacting immediate surroundings, individuals may need to survive on their own, without services or ability to travel for several days. Being prepared means having food, water, and other supplies on hand to last for at least 72 hours. By planning ahead, individuals can be prepared in the case of unexpected emergencies. A disaster supply kit includes basic items that are essential in the event of a disaster.
Disaster/emergency supply kits for individuals may include:
Water – Plan on one gallon of water per person per day for at least three days, for drinking and sanitation
Food – Stock at least a three day supply of non-perishable food
Fuel – For continued use of vehicles
Battery-powered or hand crank radio, and a NOAA Weather Radio with emergency tone alert
Flashlights
First aid kit
Blankets and towels
Extra batteries
Whistle to signal for help
Matches
Dust mask to help filter contaminated air, plastic sheeting and duct tape if required to shelter-in-place
Moist towelettes, garbage bags, and buckets for personal sanitation
Basic tools, including wrench or pliers to turn off utilities (gas, water, etc.)
Local maps
Cell phone with chargers and a backup battery
If you are a disaster response organization interested in partnering with CMMB, please email us at partnerships@cmmb.org or call (212) 242-7757.
If you would like to receive donations of emergency relief medicines and supplies, please contact CMMB's Medical Donations Program team gerickson@cmmb.org or call (212) 242-7757
Disaster Relief in Latin America and the Caribbean
CMMB has two country offices in Latin America and the Caribbean.
---
CMMB Haiti – CMMB founder Dr. Paluel Flagg first began working in Haiti in 1912. CMMB Haiti is the largest country office, providing health services and programs for women and children including:
Disability rehabilitation
Domestic and international volunteers
HIV/AIDS prevention, care, and treatment, including prevention of mother-to-child transmission
Maternal, neonatal, and child health
Medical supply chain system strengthening
Prevention and control of malaria
Support for orphans and vulnerable children
CMMB Haiti works in partnership with the Directions Départmentales de Santé (Departmental Health Offices) and the Ministère de la Santé Publique et de la Population (MSPP, the National Ministry of Public Health and Population) in addition to other NGOs, foundations, and corporations. CMMB Haiti was instrumental in quickly coordinating partners and aid in the aftermath of the earthquake that devastated the country in 2010, and again in 2016 following the destruction left in the wake of Hurricane Matthew.
CMMB Haiti Contact Information:
Dianne Jean-François, MD, MPH, Country Director
Avenue N Prolongée, Impasse Sorray #7
Port-au-Prince, Haiti
509.2246.1964 
Email: djfrancois@cmmb.org
---
CMMB Peru – Recent economic growth disguises social inequalities in Peru. CMMB Peru programs focus on improving the health and nutrition of women, children, and their communities in under-served and marginalized areas including:
Distrito Macate, Provincia del Santa, Region Ancash
Distrito de Chilca, Provincia de Huancayo, Region Junín
Distrito La Esperanza, Provincia de Trujillo, Region La Libertad
These remote, rural regions remain under developed, suffering from food insecurity, poverty, and lack of access to health services. Chronic malnutrition among children is common. CMMB Peru's programs are committed to reducing malnutrition, anemia, and other factors that impact maternal and child health Projects and activities include:
The First 1,000 Days Project

Health and nutrition for children under five, and pregnant women
WASH – water, sanitation and hygiene
Animal husbandry programs to promote economic self-sufficiency

Support from Bon Secour Sisters and domestic and international volunteers
Rehabilitation for children with disabilities
CMMB Peru was prepared and positioned to respond to flooding and mudslides that resulted from torrential rain in March of 2017. With support from P&G and other donors, CMMB responded to this natural disaster by providing nearly 600,000 units of water purification sachets to almost 10,000 households affected by flooding.
CMMB Peru Contact Information:
Ariel Frisancho, MD, Country Director
Calle Manuel Fuentes 475
San Isidro
Lima, Peru
511.421.0318
Email: afrisancho@cmmb.org
Other Countries in Latin America or the Caribbean
If you are located in Latin America or the Caribbean, but outside of Haiti or Peru, and are seeking CMMB support to respond to a natural disaster or emergency, please contact our Medical Donations Program team at CMMB's New York office:
CMMB/Healthier Lives Worldwide
100 Wall Street, 9th Floor 
New York, NY 
10005
800.678.5659
Email: info@cmmb.org
Disaster Relief in Africa
CMMB country offices and CHAMPS (Children and Mothers Partnership Programs) sites serve multiple regions across three countries in Africa: Kenya, South Sudan, and Zambia.
---
CMMB Kenya – In Kenya, CMMB has a strong reputation, based on a track record of strengthening health systems and providing comprehensive HIV prevention, care, treatment, and support. Based in Nairobi, CMMB Kenya has been managing US government and private health awards for more than 10 years.
Programs include:
CHAMPS
Domestic and international volunteers
HIV prevention, care and treatment, including prevention of mother-to-child transmission
Health systems strengthening
Voluntary medical male circumcision
CMMB Kenya Contact Information:
CMMB Kenya
Muthoni Kariuki, DrPH, Country Director
St. Augustine Court, Karuna Close, Westlands, Nairobi
254.20.445.0437
Email: mkariuki@cmmb.org
---
CMMB South Sudan – CMMB has been working in the Republic of South Sudan since 2009. South Sudan has recently experienced devastating conflict that has displaced families, and destroyed healthcare and social services infrastructure. CMMB currently works with the most vulnerable women, children, and communities in Mvolo, Ezo, Yambio and Ibba counties in the greater Western Equatoria region.
Program areas include:
Assessment of health service delivery capacity
CHAMPS
Child protection and family reunification
Domestic and international volunteers
Gender-based violence prevention and survivor counseling
HIV/AIDS prevention, care, and treatment
Refugee health services
Safe motherhood
CMMB South Sudan Contact Information:
CMMB South Sudan
John Perry, Country Director
Oasis Camp LTD
Plot 19 and 20, Nile, Juba
211.927.393.607
Email: jperry@cmmb.org
---
CMMB Zambia – CMMB has been working in Zambia since 1965. CMMB Zambia works with the Ministry of Health in all 10 provinces and enjoys a close relationship with the Zambian Episcopal Conference and the Churches Health Association of Zambia, the umbrella organization of Zambia's faith-based healthcare institutions.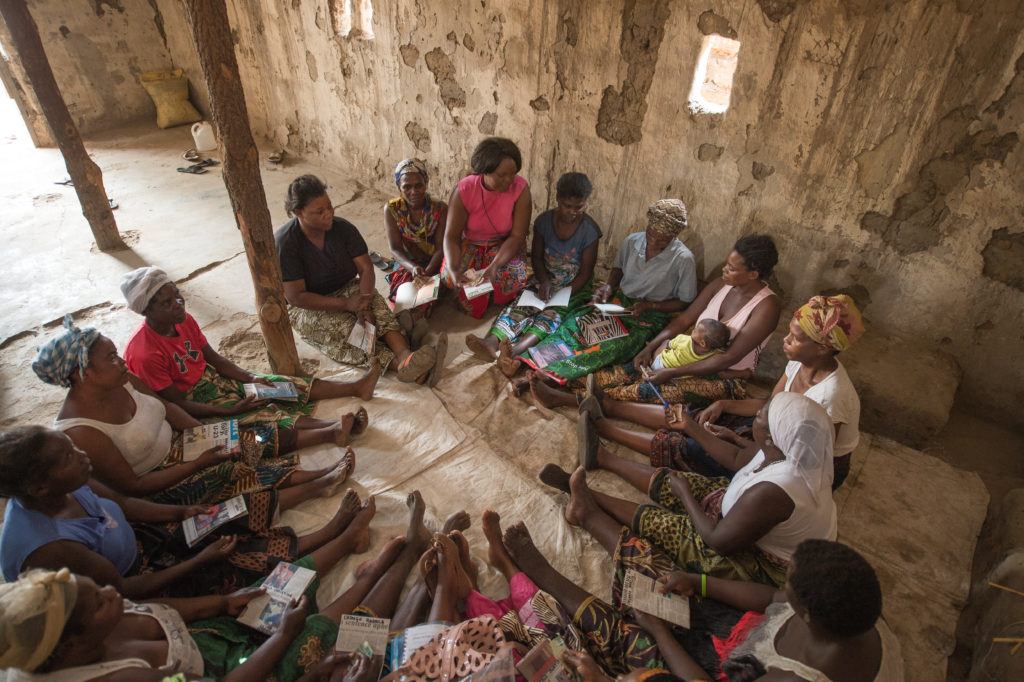 Program areas include:
CHAMPS
Child protection, including support for orphans and vulnerable children
Domestic and international volunteers
Gender-based violence prevention
HIV/AIDS prevention, care, and treatment, including prevention of mother-to-child transmission
Neonatal asphyxia
Prevention and control of malaria
Voluntary medical male circumcision
CMMB Zambia Contact Information:
CMMB Zambia
Batuke Walusiku-Mwewa, Country Director
20 Msuzi Road, PO BOX 32014
Woodlands Main, Lusaka, Zambia
260.1.264.025
Email: bwalusiku-mwewa@cmmb.org
---
Other Countries in Africa
If you are located in Africa, but outside of Kenya, South Sudan, or Zambia, and are seeking CMMB support to respond to a natural disaster or emergency, please contact our Medical Donations Program team at CMMB's New York office:
CMMB/Healthier Lives Worldwide
100 Wall Street, 9th Floor 
New York, NY 
10005
800.678.5659
Email: info@cmmb.org
Disaster Relief in Other World Regions
Through our Medical Donations Program, CMMB distributes much needed medicines and supplies to disaster locations worldwide in response to emergency requests from partner NGOs, health facilities, or CMMB country offices. In addition, CMMB supports the efforts of volunteers responding to natural disasters and emergencies by providing them with medicines they can carry as they go about their work.  In order to keep up with ever-changing requirements from donors, regulators, and oversight organizations and to ensure that in this dynamic environment CMMB incorporate best practices with regard to in-kind stewardship, supply chain management, pharmaceutical and regulatory reporting, and monitoring and evaluation of our in-kind program impact.
Upon approval, Medical Donations Program consignees will receive an offer with product available in CMMB inventory which has been donated by manufacturers. Medical Donations Program consignees must reply to the offer (accept/decline/adjust) within 48 hours. Since much of CMMB's donated product is short-dated, offer and subsequent shipments are sent as close to requested date of receipt as possible to maximize useful life of product in-country. Consignees are responsible for obtaining required paperwork for duty free import and customs clearance, and unless otherwise agreed to in writing, consignees are responsible for any costs for shipping to country, and transport in country, including any expenses related to demurrage, storage, inspection or clearance. Consignees are responsible for the proper use and handling of all product donated.
In 2016, CMMB supported more than 120 international Medical Donations Program consignees, sending 242 shipments to 27 countries. More than $350 million worth of donated medications and medical commodities were distributed to women, children, and communities in need.
If you are a health facility or NGO working with health facility(ies) interested in applying for a shipment of medical donations, CLICK HERE to begin the application process.
If you are a medical team engaging in a short term medical and/or mission trip, interested in applying for medical donations, CLICK HERE to begin the application process.
How To Prepare for a Disaster
Some general tips and resources:
Hurricanes and Tyhpoons – The best time to prepare for a hurricane or typhoon is before one occurs. Each year, many parts of the world experience hurricanes and typhoons which are characterized by heavy rains, damaging winds, flooding, and coastal storm surges. If ordered to evacuate, be familiar with local evacuation routes and have a plan for emergency shelter. Prepare a disaster supply kit to last for at least three days. In the aftermath of a storm, be aware of information alerts from local officials with updates and instructions. Return to homes and businesses only when authorities declare it is safe.
Floods – Are among the most frequent and costly natural disasters. Flooding often occurs following a hurricane, snow melt, or extended periods of heavy rain. Flash floods occur without warning along streams, rivers, or low-lying areas. Be prepared to evacuate quickly to higher ground along predetermined routes. Check emergency kits to ensure they contain all necessary items, including medications. After flood waters subside, take extra precautions around disrupted power sources including gas and electricity, and avoid contact with flood waters that may be contaminated.
Earthquakes –Can happen at any time of the year and occur without warning. While most earthquakes last for less than one minute, aftershocks can continue to occur for up to a month. If you are located in an area with identified earthquake risk, prepare an emergency kit with critical supplies (suggested check list above). Plan and practice how to "Drop, Cover and Hold On." Drop to the ground. Cover head and neck with your arms, and if a safer place is close by,crawl to it and Hold On to maintain cover. In the aftermath of a serious earthquake, monitor news reports via radio, social media, and cell phone text alerts for emergency information and instructions.
Tsunamis – Are a series of large ocean waves generated by major earthquakes beneath the ocean floor. When these waves enter shallow waters, their impact can be devastating. Communities in low, coastal areas can be affected within minutes after a severe earthquake, and the danger period can last for hours. The American Red Cross suggests immediate evacuation upon an official tsunami warning. Affected persons should get to higher ground as far inland as possible. Do not stop to watch an approaching tsunami. Experts say if you can see the wave, you are too close to escape it
Communicable Disease Outbreaks – Kill more people and destroy more livelihoods than natural disasters and conflicts combined, according to the Red Cross Global Disaster Preparedness Center. A communicable disease outbreak can quickly overwhelm local capacities to respond, and emergencies and natural disasters often create conditions that contribute to the spread of communicable diseases. When epidemics occur, it is important to protect yourself and prevent infection by: using clean and protected water sources; washing hands thoroughly with clean water and soap; practicing proper sanitation, disposing of waste without contaminating water or soil; and avoiding methods of contamination and exposure to infected persons.