An Early Christmas Gift for Thandazile and the Hartmanns
December 22, 2017 •
Kathleen Hartmann •
Swaziland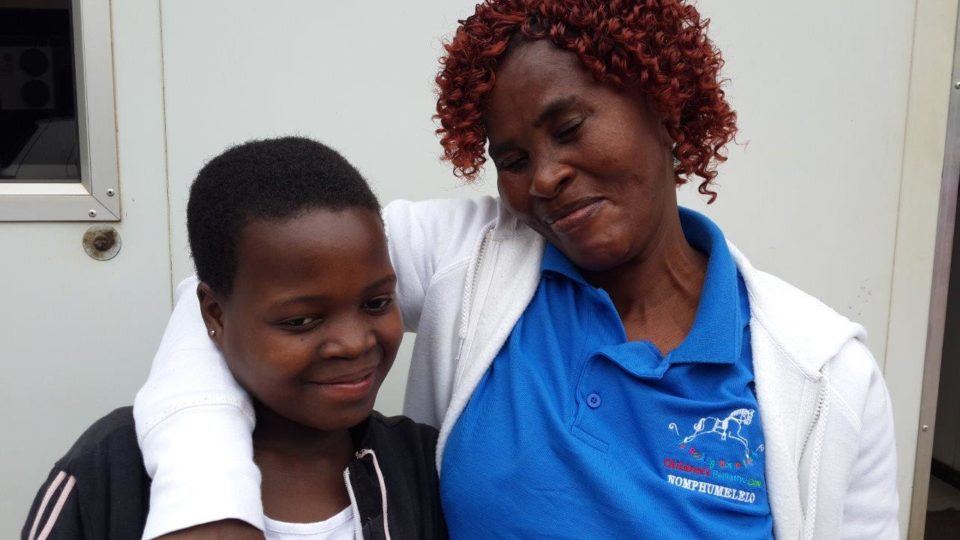 For the past 15 years, the Hartmann's have dedicated much of their lives to bringing hope and dignity to the people of Swaziland through home-based healthcare. Together with a team from the Good Shepherd Mission Hospital, they administer medications, treatments, and human kindness to the sick and the dying.
Thandazile's short life has been ruled by HIV/AIDS. It has been a constant battle and for a time they thought she would not make it. A few days ago the Hartmanns received some amazing news!
---
In August of 2016, we shared a story about a young girl named Thandazile. She was very ill with HIV/AIDS and suffering from many of the complications that this horrific disease can cause.  Thandazile had been in and out of the hospital numerous times and was told that there wasn't much more they could do to help her.
Our palliative care team enrolled her into our program to ensure she received home based care. We visited her frequently at her mud and stick house where she lived with her aunt and several other children. Our hope was to manage her symptoms and improve the quality of the life she had left to live.
We eventually partnered with Operation Hope, an NGO that delivered sustainable food packs to the family. Despite the team's best efforts, after a few months, Thandazile's symptoms were not improving and in fact she was having increased difficulty breathing. We contacted Rocking Horse Children's Hospice program and Baylor University HIV/AIDS program. They became involved in her care, but after a poor response to medication changes, improved nutrition, and frequent visits we were all concerned that Thandazile was not going to be with us much longer.
One more "Hope!"
Hope House is the only sanctuary in the kingdom of Swaziland that admits and provides accommodations to terminally and chronically ill patients.  We contacted Sr. Elsa and she opened her heart and a place for Thandazile.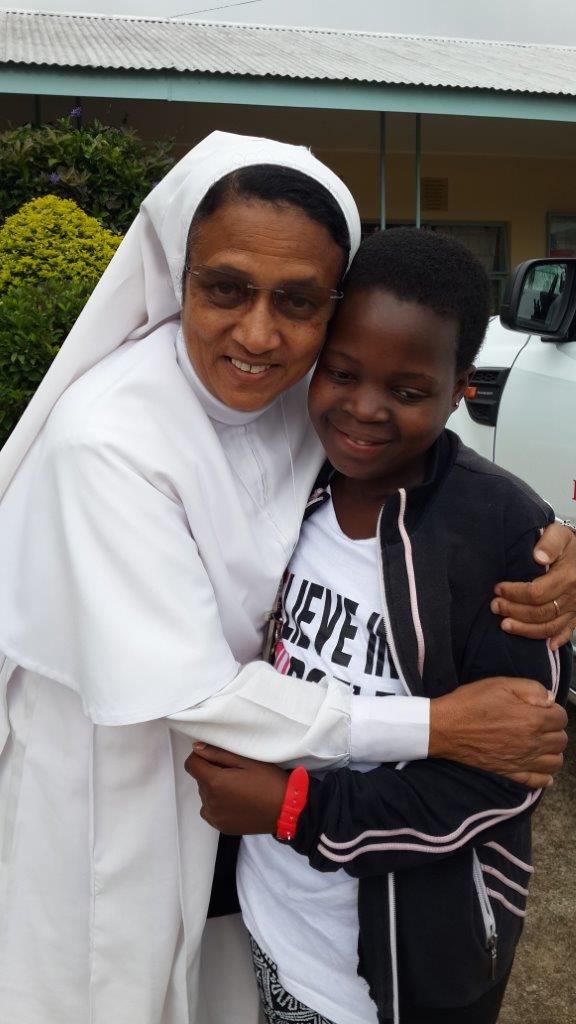 Denise Mortlock, the administrator of Rocking Horse, enrolled Thandazile into their program and sponsored Thandazile's six-month stay in this compassionate facility. Denise made sure that Thandazile went to Baylor regularly for medical evaluation and treatment adjustment. Since Thandazile was so far from home, Denise provided a full-time caregiver and sent a tutor to help Thandazile with school work since that as one of the things she missed the most.
The Best Kind of Christmas Gift
A few days ago we received an early Christmas gift. Denise sent us one of the most beautiful messages.
Thandazile has greatly improved and was discharged back to her home for Christmas. She will continue to be followed closely by the Home Based Care Team, Rocking Horse, and Baylor.
As you can see from these photos below, Thandazile is happy and knows how much she is loved and cared for.
Christmas miracles do happen!