Dr. José García Ulerio: Where Is He Now?
October 12, 2018 •
New York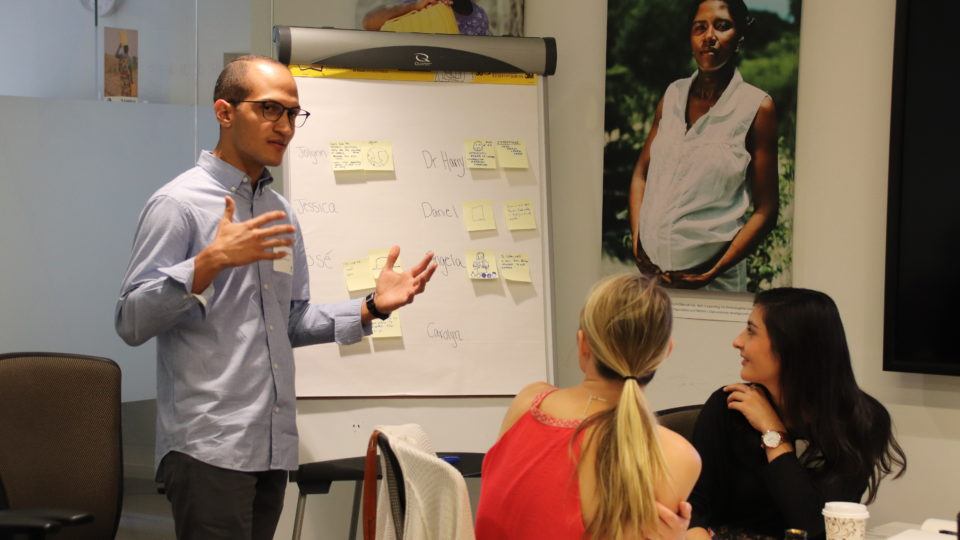 So many of our former volunteers go on to pursue impressive careers, accomplishments, or academic achievements. Every day we are impressed by the light they bring to the world. With this is mind, we thought we'd catch up with a few of our former volunteers to learn just what they have been up to since moving on from CMMB. The following piece is a part of a series – Where Are They Now? Through this series we highlight the amazing work our former volunteers have gone on to achieve.
Five years ago, I found myself on my way to Brazil with a lot of questions for God. I went back to the DR (Dominican Republic) with all these answers. Fast forward several years later, I found myself at CMMB.
Volunteer Post: 
José interned at the NYC Office with the programs team as a medical analyst. He was supervised by Dr. Claudia Llanten, our senior maternal and child health specialist. During his time, he worked on a needs assessment analysis and report of the 12 health facilities that CMMB supports around the world. Additionally, he helped with medical literature reviews, research design, and the creation of the CHAMPS Excel database.
CMMB Experience: 
For José, this experience went beyond learning how public health strategies are designed and implemented. During his time at CMMB, he met new people who inspired him not only by how dedicated they are to their jobs but also by who they are. Meeting and learning from these individuals he said,  impacted him in the most essential way. The kindness, dedication, hard work, meticulous planning, and a deep care for those in need are the things that he will carry with him forever.
In terms of favorite moments, there were a lot to choose from. He spoke specifically to CMMB's exclusive premiere of The Heart of Nuba. He said that together as a family, CMMB staff members, volunteers, and interns worked to make sure every single guest felt welcomed. He remembers how every detail was taken care of, from welcoming guests, to seating and refreshments.
He shared that at the end of the night, after everyone left and everything was cleaned, he and his colleagues walked together to the subway. Jose reflects on this moment as if it happened yesterday. He said, "It was midnight, and I was walking in one of the greatest cities of the world surrounded by amazing people, sharing stories and feelings. I felt I was part of something greater than my expectations. Magnificent!"
Everyone who worked with José spoke highly of his kind nature and dedication. Claudia Llanten, who worked closely with José shared the following, "Jose was a lot of fun to work with. His personality is such that he is full of energy and very driven. He wanted to learn as much as much as possible during his time here. His background as a medical doctor brought a different perspective to our assessments – the humanity part – which is very important. His dedication to the job and genuine interest in learning showed in his work."
Where is he now?
As it turns out José hasn't had enough of CMMB. We are thrilled that José has returned, this time as an international volunteer and Aurora Fellow! He is in Kenya serving as a general physician at Lady of Lourdes Mission Hospital in Mutomo with CMMB.
He is excited for what he describes as another life-changing experience and plans to work hard for the benefit of the community he will be serving.
When asked about his transition from an intern to an international volunteer, he shared the following:
"I had the chance to learn a lot, but something was missing. It was this purpose or feeling of being with the people that I serve. That emotion to share what they feel, or what they do… Thanks to the Aurora Fellowship, I found this opportunity."
To hear José's full story, be sure to view the video below. We can promise you, hearing these sentiments from José himself, makes it that much more powerful.
Sign up to receive our volunteer newsletter!